JUUL Device
There are not enough products in stock
JUUL Device is the product of brand Juul, it's one of the best vapor products with the option of JUUL Device - Slate Basic Kit:1pcs, etc.
JUUL Device Instructions
JUUL Device Instructions
Overview
JUUL Device is a simple and portable vape mod. The design of the product will make it possible that you successfully switch to vaping from hazardous smoking habit thanks to JUUL Basic Kit.
You won't feel any spills, leaks or drips in the product and it is very easy to clean and maintain. Further, this cigarette is very environment-friendly as it doesn't produce any smell or smoke. Now, when you want to enjoy the Vaping experience, you won't have to worry about ashes, lighters or matches again.
You will only need to put a new one when your pod is empty and can again start enjoying. The kit doesn't have specific settings, switches, or buttons, so you just have to focus on your favorite flavor. The top of the cartridge will be your mouthpiece along with a powerful flavor engine. The flavor will be a little strong for the first-timers, so you need to be careful. However, you don't need to worry about any other switches or button.
The process of recharging JUUL is very easy. You just need to plug the USB dongle in a wall charger or a computer. You need to put JUUL at an accurate angle so you can save the space as well. You will be able to see a glowing indicator to check the status of charging. As you insert the pod, you need to tap the device twice to reduce the level of charging. The indicator will glow different color lights, and each has a different message. Red – Low Charge, Yellow – Medium Charge and Green – High Charge.
Whether you are Vaping for a long time or you are a fresher, you should give this JUUL product a try. Although the device is relatively smaller in size, still, it has all the tools to give you a once in a lifetime experience. You will receive a charger and JUUL battery as you purchase the JUUL Basic Kit. It should be noted that the pre-filled pods are not in the Basic Kit.
JUUL Device Package Includes
1 x Rechargeable JUUL Device
1 x USB charger
1 x One-Year Warranty
JUUL Device Specifications
Size: 90mm x 19mm x 10mm
Charge Time: 1 Hour
Thread: Proprietary Magnetic Connection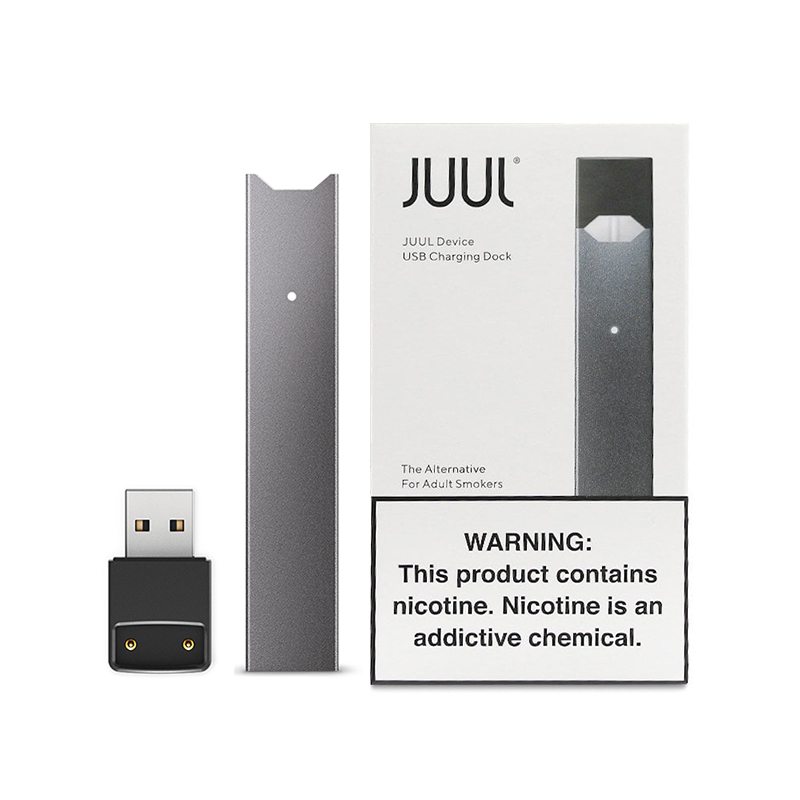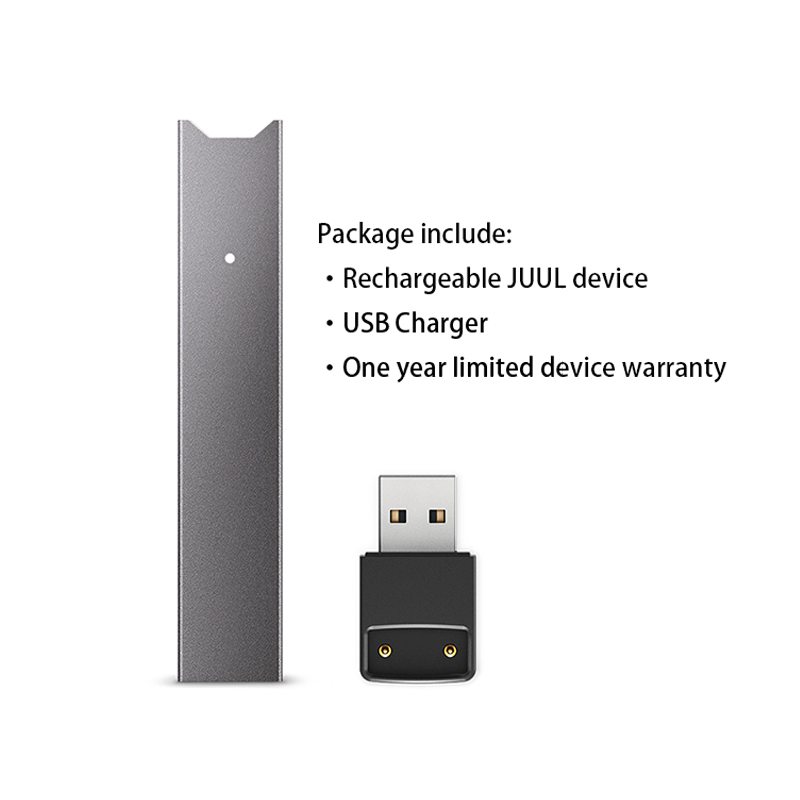 Customers who bought this product also bought:
Product added to wishlist
Product added to compare.

By entering Vape4Ever, you affirm that you are of legal smoking age 21+ and you agree to be Age Verified.