VOOPOO Drag 2 Kit With Uforce T2 Tank
There are not enough products in stock
VOOPOO Drag 2 Kit With Uforce T2 Tank is the product of brand VOOPOO, it's one of the best vapor products with the option of Platinum Fire Cloud Kit:1pcs, etc.
VOOPOO Drag 2 Kit With Uforce T2 Tank Instructions
VOOPOO DRAG 2 kit Instructions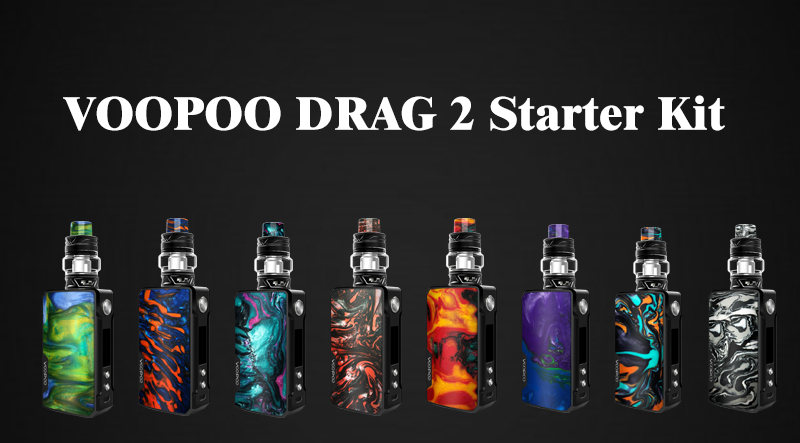 Overview
VOOPOO DRAG 2 kit is a highly anticipated part of the series of VOOPOO DRAG. The GENE FIT chip is present in the kit along with the latest UFORCE T2 sub ohm tank. It is evident that the unit is designed with meticulous attention. It is not only striking in terms of look but also offers a highly impressive performance. Owing to the GENE FIT chip, this kit can be used with any type of coil including Kanthal, Ni200, titanium and stainless steel.
The unit has been provided with a rugged and beautiful design. It feels a classic fit into the palm, and you can see its quality when you hold it. It is also lighter compared to the first VOOPOO DRAG. It has a alloy shell with colored resin-infused body panels. This unit indeed manages to stand out owing to the design it is provided with.
The kit is provided with the latest UFORCE T2 sub-ohm tank. It is capable of providing you with a profound vaping experience. The e-juice capacity of the tank is 5ml, and it features an sliding design for top-fill along with airflow control set-up of triple slots. It makes use of the VOOPOO UFORCE OCC Coil System. The output wattage of 0.4ohm U2 Dual Parallel Coil is from 40 to 80W, and 0.2ohm N3 Triple Mesh Coil with 65 to 100W output wattage are included in the kit. A wide bore resin drip tip also forms part of the kit.
The advanced technology, along with the striking appearance and powerful tank ensure that you get an unbelievable experience with VOOPOO DRAG 2 Starter Kit. This one would surely win you over.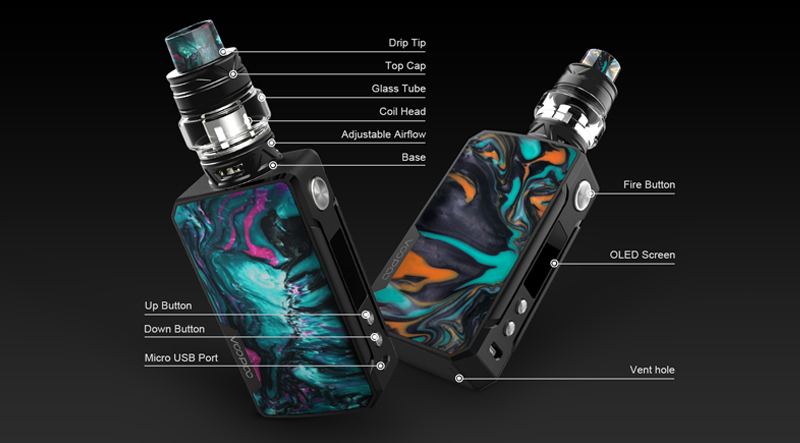 VOOPOO DRAG 2 kit Features
VOOPOO DRAG 2 177W TC Box Mod
Compatible with Ni200, titanium and stainless steel coil
Constructed with high-quality zinc alloy
Advanced GENE.FIT Chip
TCR Adjustments Mode
Battery Set
Flavor Set
Cloud Mode
Colorful inlay design with resin
Provided with innovative OLED screen.
Features a large firing and mode setting button along with two adjustment buttons.
The battery door cover is magnetized
VOOPOO UFORCE T2 Sub Ohm Tank
The diameter of the tank is 25mm
The juice capacity is standard 3.5ml
Preinstalled tank capacity is 5ml.
Constructed with great 304 stainless steel
UFORCE OCC Coil Technology
U2 dual parallel coil: 0.4 ohm, 40 to 80W.
N3 Triple Mesh coil: 0.13 ohm, 65 to 100W
Optimal convenience ensured with sliding top-fill design
Airflow control with triple bottom slots
Resin wide-bore drip tip of 14mm diameter included with matching color
510 connection which is gold plated
VOOPOO DRAG 2 kit Specifications
VOOPOO DRAG 2 177W TC Box Mod
Constructed from zinc allow
Dimension: 88.3 x 51 x 26.5mm
Weighs 158g
Range of power: 5 to 177W
Range of voltage: 0.1 to 7.5V
Range of resistance: 0.05 to 3ohm
Range of temperature: 200 to 600℉/ 100 to 315℃
VOOPOO UFORCE T2 Sub-Ohm Tank
Made from stainless steel, resin, and Pyrex Glass
The capacity of 3.5ml, and 5ml bubble tank
Size: 25 x 54.45mm
Weighs: 29g
510 thread connection
VOOPOO DRAG 2 kit Package Includes
1 X DRAG 2
1 X UFORCE T2
1 X UFORCE U2 (pre-installed)
1 X UFORCE N3 (included)
1 X GENE Chip Card
1 X User Manual
1 X Warranty Card
1 X Glass Tube
1 X Sealing O-Ring
1 X USB Cable
What's more on VOOPOO DRAG 2 Starter Kit?
FIT in travels 1/4 lighter than DRAG
DRAG 2 mod has a similar design and quality as DRAG but is slimmer and lighter. It is, therefore, more user-friendly. It is also optimized internally.
Ensuring that the device is profound in performance and has long endurance with protection, mode of FIT is one that will provide you with the best results.
The sub-ohm tanks are protected from burnout.
FIT 177W output
Has a range of 157 to 177W
With the FIT mode of DRAG 2
Vapors can be explored more with 177W
Eight security protections
Battery Reverse Protection
The mod is protected from breakdown owing to this.
Switch Timeout Protection
Coil and cotton burning of the atomizer is avoided due to smart overtime protection.
Over-temperature Protection
TC mode makes sure that the device along with the battery function in the range which is safe.
Output over-current Protection
The output current is detected and closed if the current is more than the highest limit.
The battery is protected against overcharge and damage with the lithium battery protection components.
Over-discharge Protection
The battery is protected from discharge with lithium battery protection compounds.
FAQ for VOOPOO DRAG 2 Starter Kit Problems
How to Fill the VOOPOO UFORCE T2 Sub-Ohm Tank?
While holding the atomizer with your left hand, use your right hand to push the top cap to move it.
Add your preferred e-liquid via the slot. Pay close attention to the amount of oil that the tank is filled with.
Push the top cap back on. Let the device stand for five minutes for the organic cotton to get saturated.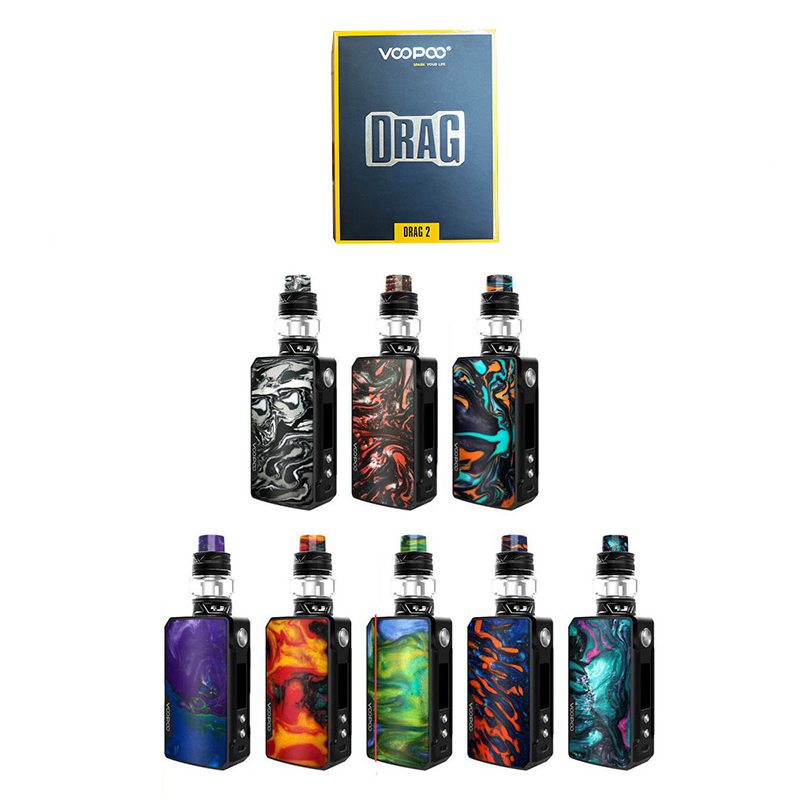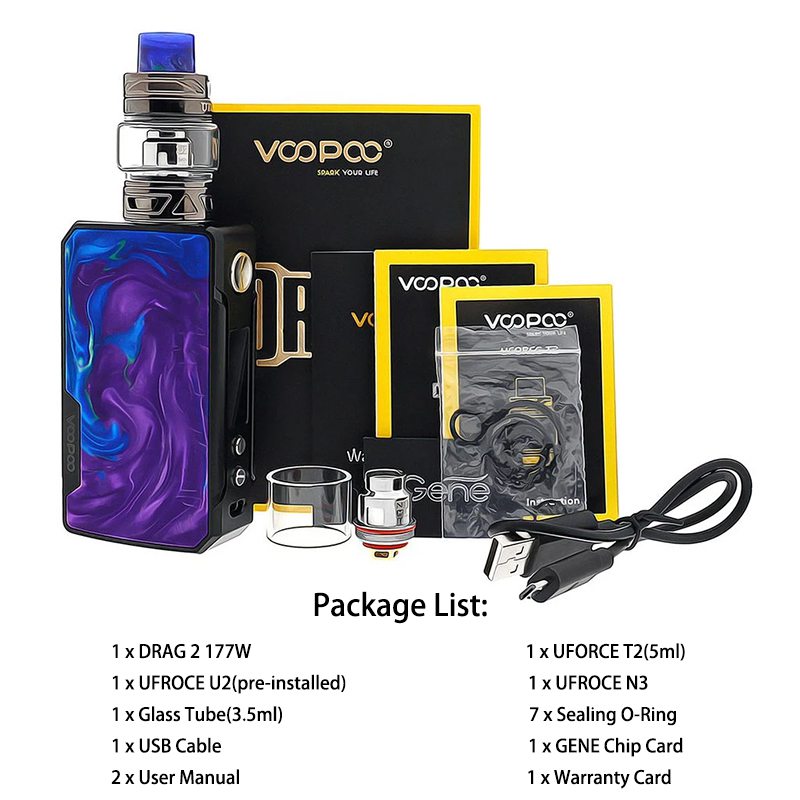 Customers who bought this product also bought:
VOOPOO
VOOPOO
V4-10471-VP01C0
VooPoo has innovated a new vaping. Their UForce sub-ohm tanks can quickly generate huge clouds. As well as maintaining a complete and original taste. A pack of 5 packs.
Product added to wishlist
Product added to compare.

By entering Vape4Ever, you affirm that you are of legal smoking age 21+ and you agree to be Age Verified.