Best Vape Pens Overview
Vape pens have been way better than when brands initially introduced them under the technological advancements. Although these devices are incredibly portable, straightforward, and discreet, they vary in designs, styles, and functionalities. Moreover, vape pens are used for vaporizing dry herbs, wax, and e-liquid – some are multipurpose, while others might not. Due to the wide range of options available, spotting the perfect vape pen that addresses your needs will take time. Therefore, if you are scouting the internet to invest in the best vape pens, read through our list to make a well-informed purchasing decision.
Best Vape Pens At Low Price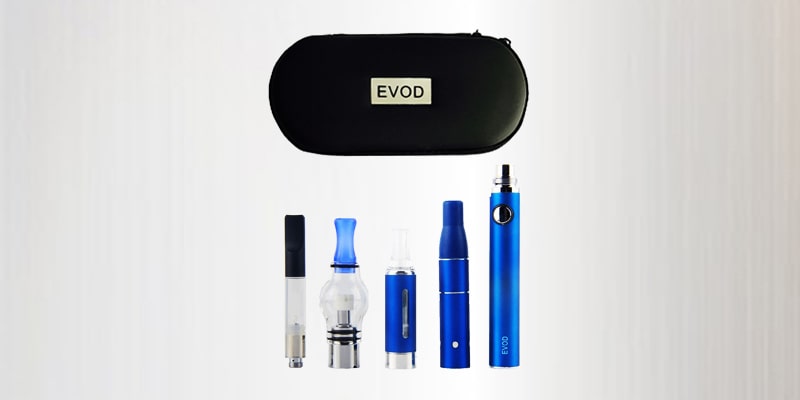 Evod 4 In 1 is a top-notch beginner's vape pen starter kit with everything you need to get you on the road to vaping. This affordable and versatile Evod vape pen supports dry herbs, wax concentrates, cannabis oils, and e-liquids. Since the kit is highly customizable, it includes various atomizers and a powerful 1100mAh battery. It also comes with necessary accessories like a brush tool, dabber tool, and a USB cable for instant charging. This user-friendly device is straightforward to use and easy to clean. It is ideal for those who want to enjoy the variety of portable pen kits.
Best Vape Pens For E-liquid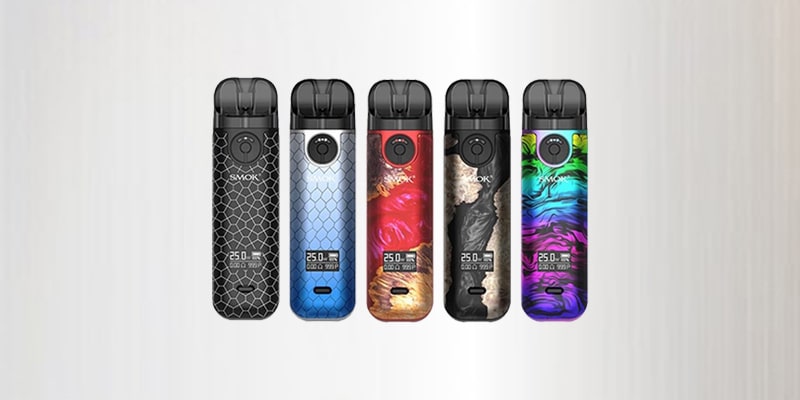 Smok Novo 4 is an uncomplicated nicotine pen that provides cleaner and smoother vapor besides offering convenience. Although it is a mini Smok vape pen, it is extremely powerful, robust, compact, and stylish. This vape kit includes a pod system mod, an ultra-fast USB-C charging cable to charge your device within ninety seconds, a pod with 2 ml of e-liquid capacity, a powerful 800mAh battery, and two 0.8ohm coils. Besides that, this Smok vape offers some advanced features like an OLED screen, airflow adjustability option, different security features, and variable wattage ranging from 5W-25W. Moreover, this single power button operation nicotine vape pen is available in several colors.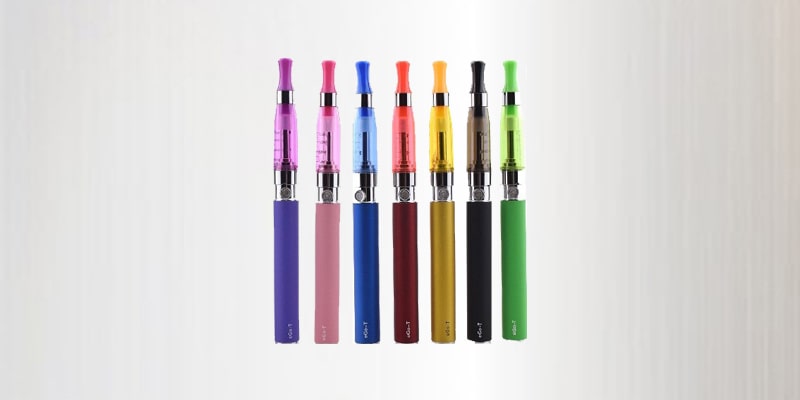 EGo-T vape pen is a top-quality pen-style vape that vows to provide massive vapor clouds without leaving traces of cigarette smell in your car, house, or clothes. Its slim and sleek design makes it pretty discreet and pocket-friendly. Moreover, this eGo-T comes with a reusable and refillable tank, a USB charger for rekindling a 1100mAh battery, an automatic shut-off option, an LED button, a universal 510 thread connector, and a 1.6 to 2ml of e-liquid capacity. Besides that, this refillable vape pen does not potentially cause any damage to health; plus, it is economical, effortless to use, and is available in a myriad of colors.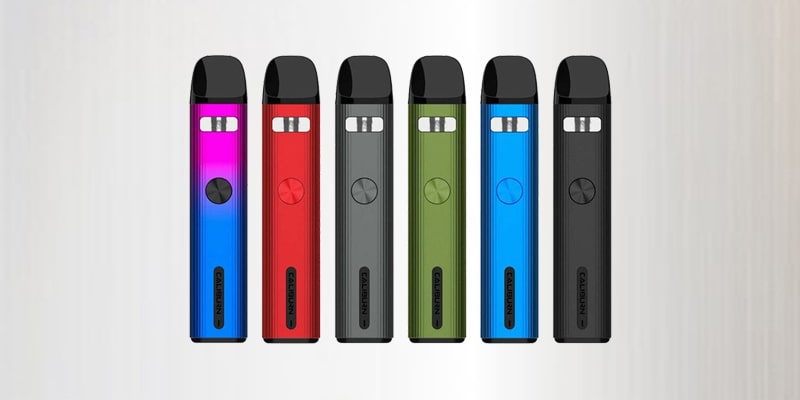 Uwell Caliburn G2 is available in multi-colors and has a robust aluminum alloy construction, thus, making it pretty lightweight and pocket-friendly. The Uwell G2 vape kit comes with two (0.8ohms and 1.2ohms) meshed-H coils, 750mAh battery capacity, and a type-C charging cable to recharge it, and possesses a removable coil head. This rechargeable vape pen also combines several remarkable features like 18 wattages setting, an adjustable airflow option for an enjoyable vaping experience, a top-fill pod system, and a 2ml e-liquid holding vape juice capacity. Besides, this pod system has two viewing windows to keep tabs on e-liquid, two drawing options, and an LED light for indicating the battery life.
Best Vape Pens For Wax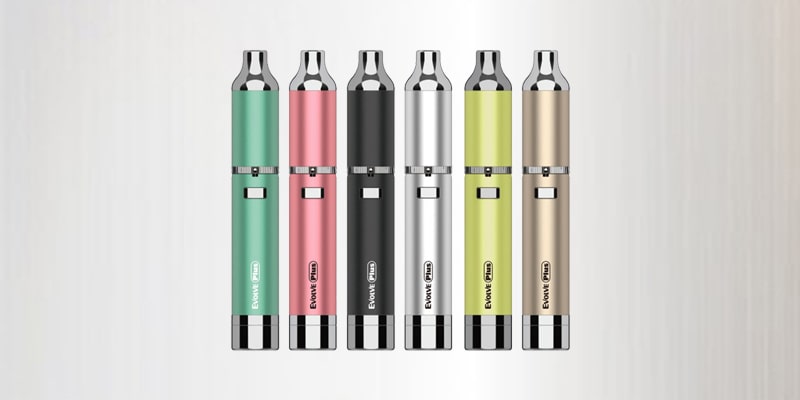 Yocan Evolve Plus is jam-packed with outstanding features like a built-in powerful 510 thread vape battery (1100mAh), durable construction, and Quartz Dual Coil (QDC) for better absorption. This wax pen features a conduction heating way, a functional coil cap to prevent leakage, and a built-in silicone jar at the bottom for storing wax concentrates. It's an ultra-modern Evolve vape pen that promises a smooth and pure vaping experience. Plus, the silicone jar makes the Evolve Plus travel-friendly and multifunctional. Moreover, to eliminate low-battery anxiety, this vape pen comes with a micro-USB cord to charge the device.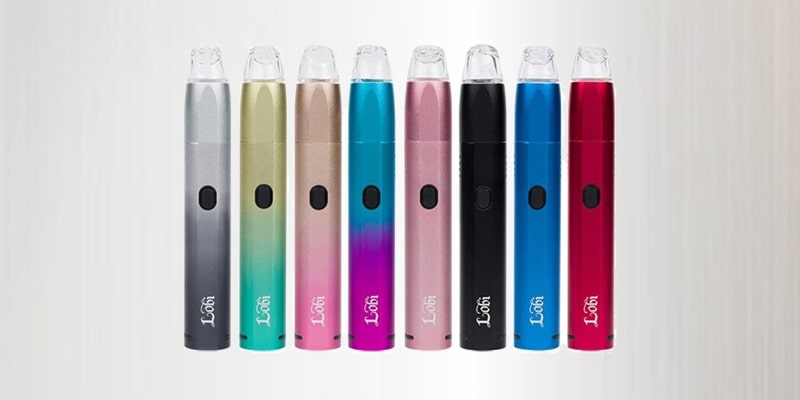 The features that make The Kind Pen Lobi stand out are its coil-less quartz heating element and an ingenious isolated pathway that promises to deliver cool, tasty, and pure vapors with each puff. This wax dab pen does not use combustion for heating the wax concentrates, thus, providing superior and terpene-rich flavors to enjoy the vaping session. Besides that, this wax vaporizer pen is discreet, portable, leakproof, rechargeable, and constructed from food-grade material. Its powerful 1200mAh battery can stellarly work for an entire day, and for convenient recharging, it comes with a USB-C charging cord. Moreover, it offers four temperature settings, adjustable airflow options, operates via a single power button, and is available in nine colors.
Best Vape Pens For THC Oil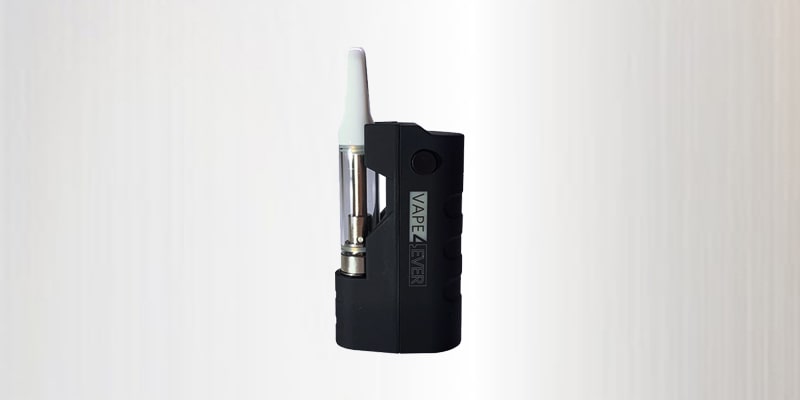 Imini is an outstanding vaporizer that possesses a chock-full of remarkable features for an exceptional on-the-go vaping session. This ultra-compact but user-friendly oil vape pen is compatible with 510 thread THC cartridges. Its 650mAh battery can generate 15 watts of power output to perfectly heat the THC oils of different viscosities. It comes with a top-quality rubber exterior for increased durability, a safety-lock feature to make it travel-friendly, a glass tank with a viewing window to monitor e-liquid, and a 0.5ml THC oil capacity. This kit has an LED light indicator, operates via a single power button, allows voltage adjustability, offers effortless recharging via a micro-USB cord, and provides nine color options.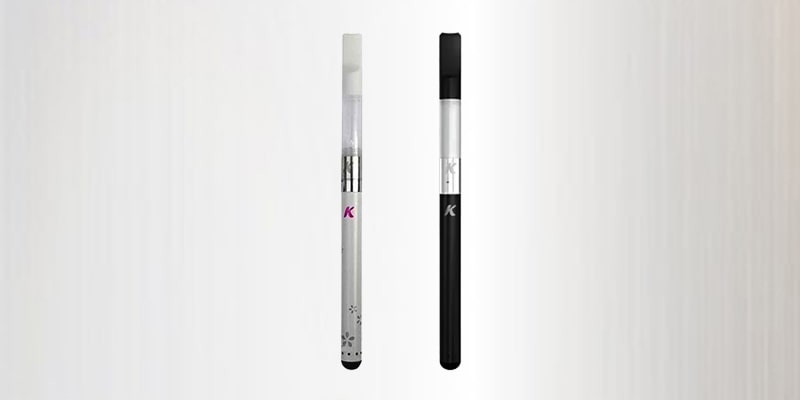 Kandypens Slim is an oil vape pen that has an ultra-compact, super-slim, and sleek design. Its exterior and interior are pretty robust and sturdy. This refillable vape pen from Kandypens is exceptionally lightweight, portable, discreet, and possesses a very basic design. Having no push button, the pen's auto-draw feature allows you to enjoy smooth, flavorful vapors. In addition, it has a universal 510 connection and a 180mAh rechargeable battery that can be repowered through a micro-USB charger. Plus, this cart pen also has a 0.5ml refillable vape cartridge that allows individuals to inhale around 200 puffs, and it heats the content for five seconds straight.
Best Vape Pens For CBD Oil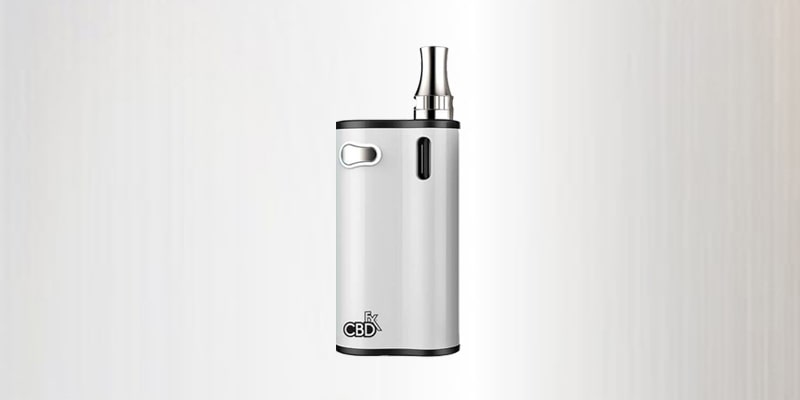 CBDfx Vape Kit is explicitly designed for CBD vape oil. This CBDfx refillable and rechargeable vape device is compatible with 510 thread vape cartridges. Its powerful lithium-ion battery (1000mAh) offers even heating and excellent vapor quality. To restore the CBD vape pen, it comes with a micro-USB charger for instant charging. The vape kit is leakproof, portable, and travel-friendly, and its ceramic heating element delivers exceptional flavors. Moreover, it is the best vape for CBD because it is easy to refill, straightforward to operate and possesses a single power button to turn on the vaporizer. In addition, the various flavor options make vaping sessions immensely enjoyable.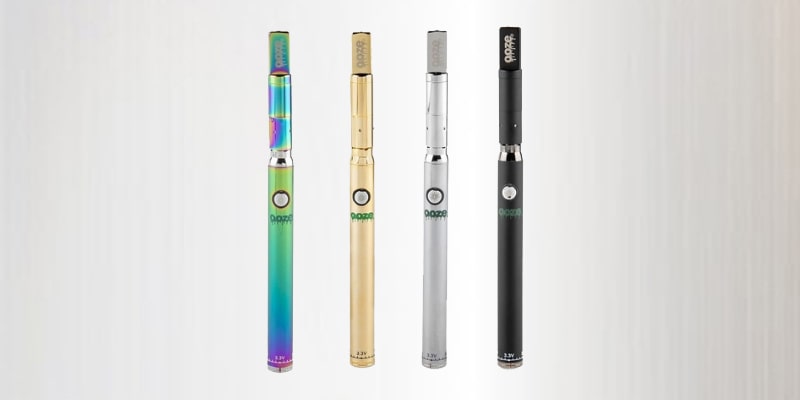 Ooze Slim Twist Pro went through an upgrade to provide individuals the best of both worlds to enjoy vaping wax or oil vape cartridges. The dual compatibility pleases cannabis vape enthusiasts and novices alike. The excellent vape pen starter kit is brimming with features like automatic shut-off for safety purposes, a pre-heat option, an adjustable voltage setting, and a 320mAh battery. It provides continuous heat for fifteen seconds and supports prefilled cartridges and a universal 510 thread of delta-8, essential oils, extracts, and oil cartridges. In short, it is a rechargeable and refillable vape pen that includes a smart USB charger to power up battery health so that individuals can vape anywhere and anytime.
Best Vape Pens For Dry Herb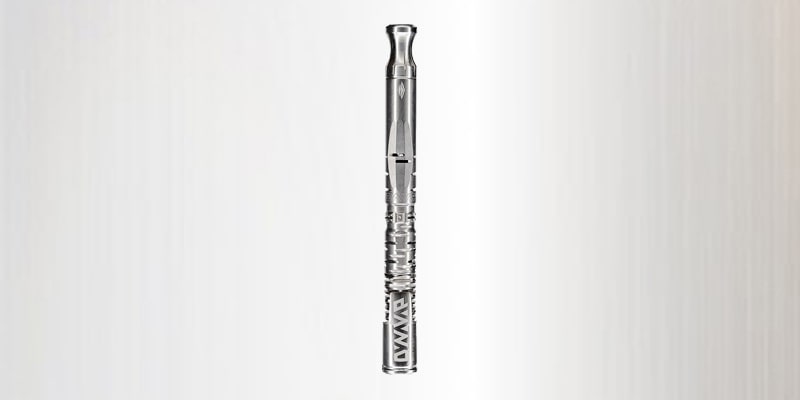 Dynavap The Omni 2021 vaporizer, is ingeniously designed to vape dry herbs. What makes this the best vaporizer pen? Its small Nona crown at the device's tip ensures increased airflow and allows airflow control. It is a non-rechargeable device that does not require a vape battery, possesses an adjustable bowl that can hold 0.05 or 0.1 grams of dry herb, and its heat exchanger is designed with helical grooves to stellarly cool the vapors. Moreover, this titanium-crafted weed vape pen requires manual heating to generate those massive thick clouds and deliver potent hits. Not to mention, the Omni is the best weed pen since it's effortless to use and clean.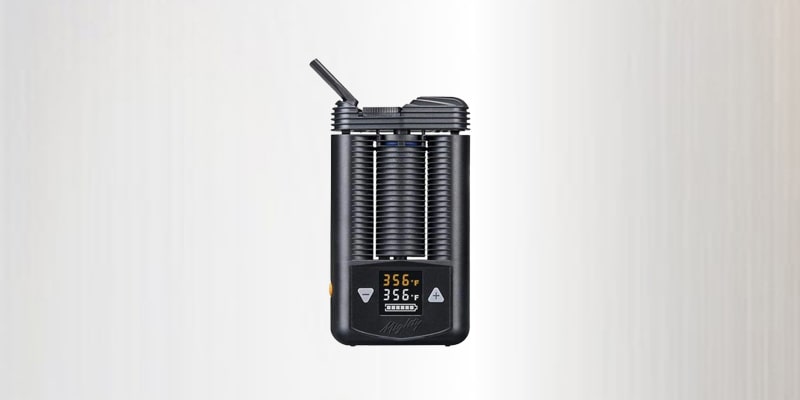 The notable feature of the Storz & Bickel Mighty is that it combines conduction and convection heating, enabling the weed vape to reach a specific temperature quickly without burning the herbs. Besides that, this vaporizer consists of dual lithium-ion batteries for an impeccably long-lasting vaping session and allows temperature adjustability (between 40°C to 210°C). Its LED display showcases all the essential information on the screen, and an automatic shut-off option prolongs battery life by turning the device off after two minutes. Moreover, it includes the necessary accessories like a grinder, mouthpiece, spare screens, cleaning brush, filling aid, power adaptor, and liquid pad.
Best Vape Pens For Disposable Vape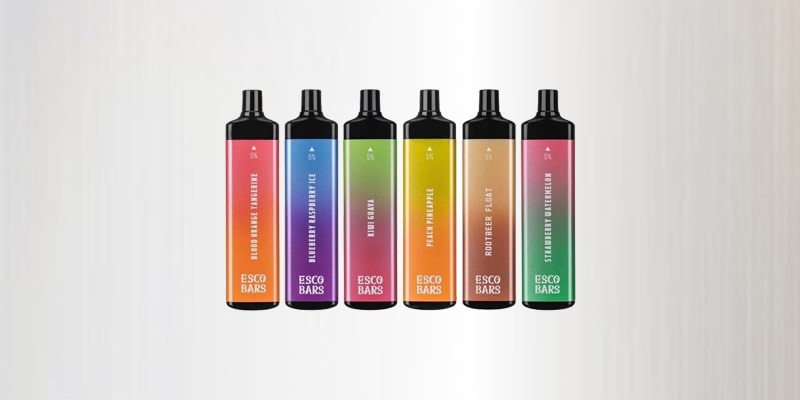 Esco Bars MEGA disposable vape pen aims to provide an incredibly significant amount of puffs to enjoy nicotine vape for an extended time. With a puff count of 5000, it is a perfect companion for on-the-go vaping sessions. Since it is disposable, it eliminates the hassle of refilling. However, the device comes with a 600mAh rechargeable battery to charge up the device if needed. In addition, this disposable vape pen offers six delectable flavor options and contains 14ml of e-juice with 5% (50mg) nicotine. Plus, its mesh coils deliver the optimum cloud consistency and flavor.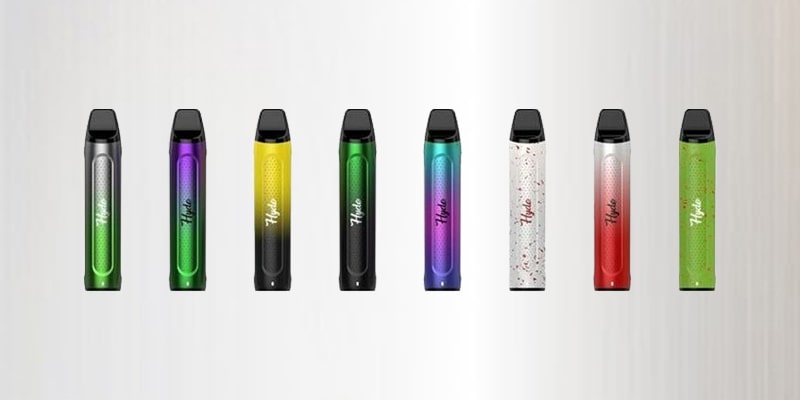 Hyde vape brand is famous for its cutting-edge disposable vape pens, and Hyde Rebel is one of them. Its tasty 4500 puffs are what makes this device stands out. It is incredibly comfortable to use to enjoy smoother hits and is available in sixteen luscious flavors. Moreover, this disposable vape comes with a rechargeable battery to make the most out of your vaping device but removes all the inconveniences of refilling. You can easily repower your device with the universal micro-USB charger. Furthermore, this ergonomically designed vape pen is durable, lightweight, and possesses a mesh of vibrant colors that are pleasing to the eye.
What Is A Vape Pen?
A vape pen is also known as any other name – vapor pen or vaporizer pen. This device is named pen because it resembles an ink pen, is easy to conceal, and has a slim and sleek design. It allows you to utilize cannabis oil, wax concentrates, dry herb, THC, nicotine, and CBD to satiate your vaping cravings and to let you enjoy your vaping session anywhere and anytime. In addition, the best vape pens are available in different styles and shapes, and their functionality depends on the type of model you have purchased. So let's deconstruct a vape pen to understand better how these devices work.
Main Components of Vape Pens
Although these vape pens function similarly, there are slight differences based on their construction. These are the parts a pen-style vape generally has:
Your vaporizer requires the perfect amount of power to vaporize the content inside the cartridge. Mostly all vape pens possess a lithium-ion battery because they are safe to use and can generate incredible power to vaporize cannabis oil or wax concentrates.
Moreover, you can refuel these batteries with a micro-USB charging cable; however, the battery life depends on the model and individual usage.
A tank serves a purpose for storing your e-liquid or cannabis oil that you can either refill or dispose of the pod after usage. Several cool vape pens have clear chambers or viewing windows that allow vapers to peek through to monitor or check the e-juice capacity.
The atomizer is an essential vaping device component responsible for producing the delicious vapors you inhale. It transforms the vape battery energy to heat the coils inside to vaporize the e-liquid or cannabis oil.
A charger is necessary to refuel or rekindle your vape pen because you can not operate your device without it. The USB charging port is situated at the vaporizer's bottom to recharge it via a mini-USB charging cable. Most rechargeable vape pens include a charging cable, while others do not.
Another crucial component is the mouthpiece because you won't be able to inhale without it. It acts as a passageway and allows vapors to travel effortlessly through the heating chamber to reach the users. In addition, the mouthpiece width can alter the clouds' fluffiness and flavor. Plus, it is generally comfortable when you inhale vapors.
Vape pens usually have a manual or auto-draw option. Manual means that your vaporizer will consist of a single firing button for actuating the device to heat the atomizer. In addition, this single power button is multipurpose and performs various functions like switching the device on and off, changing the voltage settings, etc.
How Does A Vape Pen Work?
The vape pen's sole purpose is to vaporize dry herb, wax, or e-liquid. So how does it do it? The vaporizer body consists of a small but powerful vape battery that connects the atomizer, which is composed of a heating coil system. When you fire up the vape pen, the energy released from the battery heats the coil, and this high temperature eventually converts the e-liquid, dry herb or wax concentrates into vapors.
Types of Vape Pens
If you are determined to dip your toes into the world of vaping pens, you may become overwhelmed as the market is brimming with various types of vape pens for sale. Some models are versatile, while others are designed explicitly for one product. Below are the different typical vapor pens available in the market!
This kind of vape pen has a tank that you can refill or replace. However, the best thing about cart pens is that they eliminate the need for measuring e-liquid or cannabis oil. Thus, offering convenience by allowing vapers to replace an empty cartridge with a new one, but, oddly enough, replacing the vape cartridge is costlier than refilling the tank.
Weed vape is a pocketable and cylindrical electronic vaporizer explicitly designed for dry cannabis flowers. Although it is slightly bigger than the average vaporizers, a weed pen's length is usually similar to a dab pen's length but is smaller than portable vaporizers. Weed pens possess a built-in rechargeable battery and a conduction oven for heating and vaporizing cannabis to extract its aroma and flavor. These are the best weed pens to opt for right now.
Wax pens or dab pens utilize cannabis wax concentrates on delivering the most potent effects to cannabis lovers. Using wax or dab pens can be slightly tricky if you are new to vaping. These vaping devices are quintessential for those who are cannabis veterans or well-versed in vaping. Users have to measure and load their wax concentrates by melting them before inhaling them with these starter kits. Moreover, they are designed meticulously to prevent cannabis concentrate wastage due to overheating.
These discreet, compact, portable, and lightweight nicotine vape pens are called disposable because you can not refill them. A disposable vape pen comes with a fixed amount of e-liquid or cannabis oil, and once the vape stick runs out of e-juice, it's time to discard it.
These CBD pens look pretty similar to cigarette-style vaporizers and usually come prefilled or possess a tank to refill CBD vape juice. Moreover, CBD vape pens include an atomizer and a battery and are designed to provide hundreds of puffs.
Pros Of Using A Vape Pen
If health is your main concern, switching to a vaporizer instead of smoking cigarettes will be your best bet as it is not detrimental to health. Below are a few benefits that a vape pen offers, which are as follows:
Portability makes vape pens the best because they are lightweight and travel-friendly, and you can carry them around easily in your purse or a pocket anywhere you desire. Although their design and features may have slight differences, these pens are typically slim and sleek to provide maximum convenience.
The best vape pens are pretty straightforward to use as they do not require any accessories or extensive learning. Any novice user can use it effortlessly by simply activating the device and drawing the vapors through the mouthpiece to produce massive, fluffy clouds.
Affordable for Most Budgets
The overwhelming amount of nicotine vape available causes brands to innovate and market products at competitive prices. Thus, these devices are pretty inexpensive to satiate nicotine cravings. You can easily experiment with the different pen options to isolate the ones you love.
Vape pens' outstanding functionality does not attract people. Thus, enabling vapers to enjoy vaping anywhere without being noticed.
Guide To Using Vape Pens
After purchasing your desired vape pen, the next step is to produce fluffy, thick clouds. Some things are crucial for you to know if it is your first time using the device. Please go through them to have an enjoyable vaping experience.
How To Use CBD Oil In Vape Pen?
The oil vape pen is compatible with a prefilled CBD cartridge, or you can fill its oil tank with CBD. To use CBD oil in a vape pen, you should attach the prefilled CBD vape tank to your vaporizer pen. Wait for around 5-10 minutes for the coil to soak up the CBD vape juice and inhale the vapors to derive pleasure from CBD's wonderful effects.
Note: CBD oil tincture is not for vaping, so ensure that you are vaping CBD e-juice or a CBD vape cartridge.
How To Hit A Vape Pen Without Coughing?
Inhaling the vapors slowly and steadily directly into the lungs is the best practice to hit a vape pen. Once you feel that your chest is about to expand, stop inhaling – this may take 1-3 seconds. If it is still making you cough, try taking smaller puffs.
How To Charge A Vape Pen?
Vape pens typically have excellent battery life and can work for hours on a single charge. The mini-USB cord fast charges the lithium-ion battery. So what you need to do is plug your charging cable into the device's USB charging port to refuel it. Moreover, every device's charging time varies, and most disposable nicotine pens come pre-charged with no recharging option. Also, several vaporizer pens come with an LED light to indicate battery status.
How To Refill A Vape Pen Cartridge?
The refilling method of every vape pen varies. Generally, most vaporizer pens have refillable oil tanks, so simply refill them with your favorite e-juice. However, if the vapor pen only accepts a replaceable vape cartridge, discard an empty one to insert the new cartridge.
What Liquids Can You Put In A Vape Pen?
A vape pen supports various vaporizing materials like nicotine e-liquids, cannabis oil, wax concentrates, CBD vape juice, and THC oil. However, not all vaporizer pens support all kinds of e-liquids and are primarily designed explicitly to vaporize a specific material. So make sure to go through the features of a vapor pen before buying.
How To Clean A Vape Pen?
A vape pen's cleanliness becomes mandatory if you seek a delightful and heavenly vaping experience every time you use your device. You do not necessarily have to clean the vaporizer pen after each use but make it a habit to clean after a few vaping sessions to prevent any kind of buildup or blockages within the vapor pen. Follow these tips to make your vape pen speckless.
Disassemble The Vape Pen Entirely
To leave your vapor pen pristine and dirt-free, you will have to separate the oil cartridge and mouthpiece. It is usually accomplished by removing other pieces first. If you have not disassembled the vaporizer pen before and are unsure about it, you can always refer to the user manual.
Clean the Entire Mouthpiece With The Help Of A Cotton Swab
Clean your mouthpiece interior and exterior thoroughly. Use rubbing alcohol because it practically removes everything like stubborn stains and dirt, and it also sanitizes. Double-check and be sure to clean the part where you wrap your lips for inhaling and go through all output and intake holes.
Be Extra Careful When Cleaning The Surrounding Areas Of Coils
Putting excessive pressure while cleaning can ultimately damage the delicate coil. You have to be extra gentle because ruining your coil means that your vaporizer pen will not function. Buildups can be aggravating because they reduce the heat inside the chamber, thus, providing a terrible vaping experience. Therefore, the best practice is to use a small metal object or a dab tool to remove residues easily without ruining the coil.
Thoroughly Clean the Device Exterior As Well
Soak your cotton cloth or a cotton swab in rubbing alcohol and wipe your vaporizer pen exterior to keep it spotless and stainless.
Note: Ensure that your vape pen is entirely dried before assembling its parts to begin your vaping session. Instead of using a cloth, air dry the vaporizer pen's parts to prevent contamination. Plus, air drying retains the sanitization you achieved after cleaning it with rubbing alcohol.
Guide On Fixing Vape Pens Not Working
Below are the solutions and pieces of advice to the most frequently asked questions as to why the vape pen may not be working:
Vape Pen Blinking 3 Times How To Fix?
The issue might be the defective battery or heating element. Usually, cartridges that have a faulty coil do not fire. However, the only solution to fix this blinking problem is to ensure that your battery and heating element are in optimum condition and have a secure connection.
Vape Pen Blinks When Cartridge Is In?
Insecure connection of the cartridge: Check your cartridge to see if it is loose and not securely connected to your vaporizer pen.
Cartridge not compatible with your vape pen: Ensure to verify and buy those cartridges that your vape pen supports, even if it is mentioned 510 thread.
Depleted cartridge: You have to discard your empty cartridge because it is of no use. It will not produce any vapors, so either replace or refill it.
Why Does My Vape Pen Keep Blinking?
Continuous blinking is often an indication that you have to plug your vaporizer pen to recharge. This issue is pretty easy to resolve because you need to connect your vaping device with the charging cable, i.e., using a standard micro-USB or USB-C charger.
Why Does My Vape Pen Get Clogged?
Condensation buildup within the cartridge airway is the primary reason for having a clogged vape pen. If not cleaned, the condensation can eventually block the mouthpiece. As a result, you won't be able to take draws as it will prevent vapors from passing.
If you wish to unclog your vape pen, you should remove its cartridge, grab a needle, and gently poke it through the airflow holes to extract the oily residue.
How Much Is A Vape Pen?
Depending on its features, versatility, functionality, and design, the vape pen price can range from $20to $300. To be honest, you can easily find a high-quality vaporizer pen at a reasonable price in an online vape shop.
Where To Buy A Vape Pen?
When investing in vape pens, always opt for reputable and top-notch retailers like Vape4Ever. A legitimate seller will guarantee reliable vaporizer pens. Several indicators like money-back guarantee and return policy usually showcase that you have chosen a creditable seller who aims to deliver top-tier products.
Wrapping Up
Vape pens are usually for recreational purposes or an alternative method to quit smoking cigarettes. No matter you use a vape pen for which reason, beginning a vaping journey should never be daunting. With this detailed beginner guide, you now have a deep insight into the best vape pens available in the market and how to use, clean, and maintain these vaporizer pens like an expert.
We hope you can effortlessly select your desired vape pens to enjoy a wide range of cannabis-derived extracts and substances like CBD vape juice, nicotine e-liquid, and THC oil.