Best Smoke Shop Near Me Overview
Did you know that you could enjoy your cannabis in an exciting place away from your home? The best smoke shops provide a fancy spot if you love indulging in weed. I usually enjoy the best buds packaged in colorful and shimmering boxes in a smoke shop near me. Window seats and great music characterize these shops, making them the best place to spend your luxury time.
What Is A Smoke Shop?
A smoke shop is also known as a tobacco shop, a pipe shop or a head shop. It refers to a retailer selling different fashions of tobacco and cannabis products, including smoking accessories, lighters, glass pipes, pipe cleaners, rolling papers, and weed bongs.
What Is The Differences Between A Smoke Shop And Head Shop?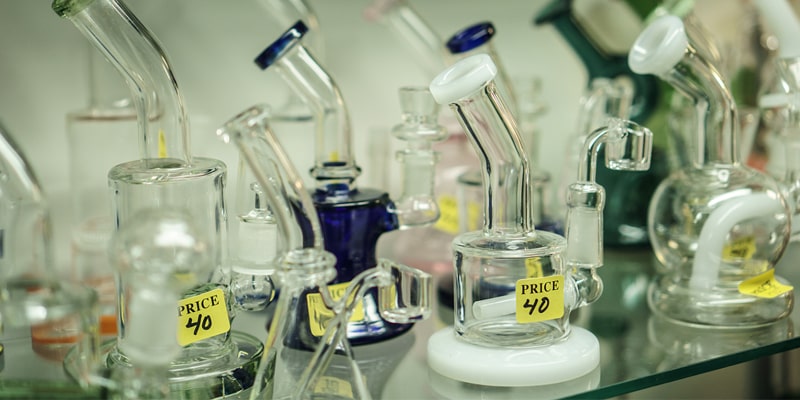 While a smoke shop and head shop seem to serve the same purpose, they are quite different. A smoke shop typically sells discounted cigarettes, while a head shop is a retail store specializing in the sale of weed accessories and products used in cannabis and tobacco consumption. In other words, a smoke shop typically confines itself to selling tobacco, while a head shop sells a wider range of smoking products associated with tobacco and cannabis. However, modern smoke shops are changing the trend to include cannabis-related products in addition to their typical selection of cigar and cigarette products.
Follow These Tips Before Going to The Smoke Shop
Before getting into a smoke shop, you must observe some of the rules that apply to the smoking culture. These rules particularly apply when you visit a smoking shop to enjoy your cannabis or tobacco products there. Following are some of the fundamental rules that I have learned over time and which I apply whenever I visit a smoke shop near me.
1.Always Share Your Smoking Products
Sharing is a significant part of the smoking culture. So, when you visit a smoke shop to enjoy with others, it is fair that you have some money to buy your own weed and share with friends. What you can share includes your cool pipes, glass bongs, and some weed kits. The stoners will always appreciate this gesture and are likely to share them with you in the future, even when you don't have money to purchase some.
2.Respect What Others Use For Smoking
While in a smoke shop, you should always respect others' choices, including the decision not to smoke. For example, some people like smoking weed with fantastic cute bongs for water-filtered smoke, while some only enjoy consuming cannabis with hand pipes for authentic and original weed smoke. As such, you should never put pressure on anyone to smoke. Everyone is allowed to make their own decisions.
3.Ask for Help If You Need
During your initial days of smoking, you may experience difficulties rolling your tobacco joint or grinding your weed. Don't worry because most people go through this. Thankfully, you will always find someone to help you in a smoke store. Instead of wasting your weed and time trying to roll your joint or grind your cannabis unsuccessfully, ask for help from those who know how to do it. You may confront amazing stoner kits for multiple uses in such a smoke shop.
4.No Smoking When You Are Sick
As indicated earlier, sharing is part of the cannabis smoking culture. However, there are exceptions to this rule. One of these exceptions is not smoking when coughing or sneezing. You don't want to infect other stoners, so you should pass a joint to others without smoking. If there is a pressing need to share, let them know your problem and decide whether they want to share with you or not.
5.Know The Cannabis Days 420 And 710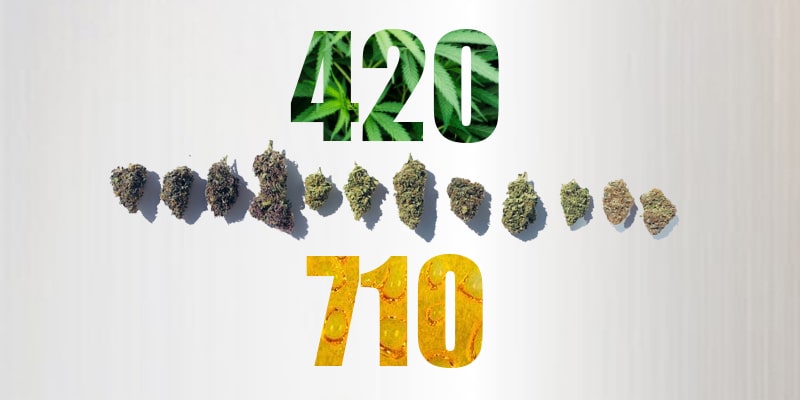 Days 420 and 710 are global days dedicated to cannabis-related festivities. Cannabis day 420 entails smokers gathering in a smoke shop or a head shop to use weed and is celebrated every 20th day of April. On the other hand, 710 day occurs on the 10th of July, and weed lovers celebrate cannabis dabs and wax concentrates on this day. In other words, while 420 is a day to celebrate smoking, 710 is a significant date for dabbing. So you can go to a 420 shop on the 20th of April to experience an unforgettable day.
Online Smoke Shop Vs. Local Smoke Shop
If you want to make purchases from a smoke shop, you may be torn between buying either from which one. While you may be able to get the product you want from either, buying from an online smoke shop is better than purchasing from a local smoke shop. However, we cannot deny that with a local smoke shop, you can enjoy the company of other smokers if you purchase tobacco and smoke it on the premises. Still, if you are looking for weed accessories and not necessarily a place to smoke, an online smoke shop is far ahead.
Why are we vouching for an online shop? Because it has the following benefits compared to a local smoke shop:
Convenience Of Buying Products
The most important benefit of shopping online for anything is convenience. With an online smoke shop, you can make your purchases any time and from any place. You don't have to dress up and travel any distance for you to make a purchase. From the comfort of your home and click the mouse, you will have your products delivered to your doorstep. By the way, the smoke shop delivery is fast, and you don't need to wait too long. With our busy lifestyle, where most of us spend a significant portion of our day working, online bong shops provide us with an opportunity to shop any time we want, unlike physical stores that have closing hours.
Cannabis Smoking At Lower Prices
One thing that we can never ignore is that online smoke shops will always offer better prices than the local stores will. Why? Because online smoking shops do not have as high overheads as local shops do. The local 420 stores pass on the overhead costs to the customer, making their smoking products sell at higher prices. Many online smoke shops offer discount coupons that help you to make significant savings.
3.More Variety Of Smoking Product Ranges
I have visited smoke shops near me and realized they have a limited variety of cannabis products and smoking accessories compared to online ones. The choices of products and accessories at online bong shops are incredible. You can easily get varying and sometimes rare brands from where to choose. Some smoke shops online also allow you to place an order for items that have run out of stock and have them shipped when stock is available.
Allows Price Comparisons From The Best Websites
Online smoke shops support easy price comparisons because you visit several weed pipe stores from your phone or personal computer. You can also exchange reviews and information with other shoppers who have experience with a given retailer and the products they hold. In this way, no matter you want to buy cool weed pieces or all-in-one weed kits, you have enough time to compare the prices from all the best websites.
Crowds in local bong shops make your shopping experience chaotic, and you may need to rush to avoid inconveniencing other shoppers. If you don't like crowds, online smoke shops will be your better choice. Additionally, if you want to do your shopping carefully without rushing, the lack of crowds in an online smoking shop makes it an ideal choice.
In an online smoke shop, you are less likely to purchase a product compulsively, unlike in a local bong shop. The local smoking shops have sales attendants who will use their sales skills to have you buy more than you really need. Obviously, you can make your own decisions while browsing smoking products ranges online.
Easier to Make Purchases Discreetly
Sometimes we want privacy when making purchases. With local smoke stores, chances of bumping into someone who knows you exist. However, when you make an online purchase from smoke stores, such as Vape4Ever, your privacy is maintained because your order will be delivered to your doorstep packaged in a way that enhances privacy.
How Much Does A Bong Cost At A Smoke Shop?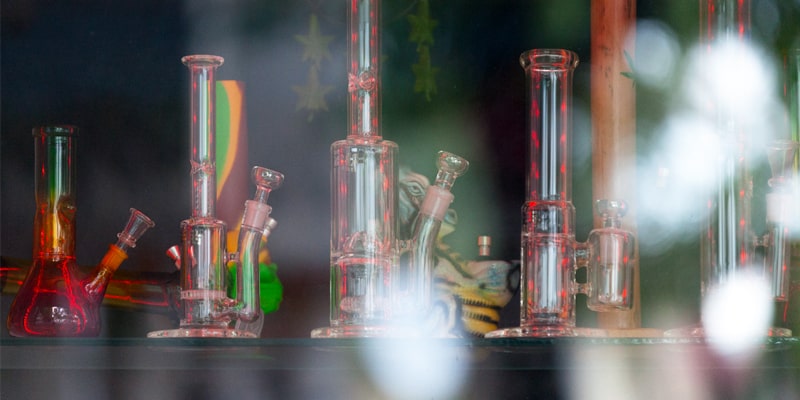 The amount you will spend to buy a weed bong at an online smoke shop ranges between $30 and $260. With $30 to $60, you can get an incredibly good bubbler or cute bong, especially if the size is not a major factor. You can spend about $30 to buy a small silicone bong from a smoke shop. However, if you need to buy a glass bong, you may have a little more because $30 may get you a fragile and small bong. Plus, a high-quality and medium-sized weed bong will cost you between $70 dollars and $160. If you have enough money to spend, we recommend glass bongs in the latter cost range.
How Much Is A Grinder At A Smoke Shop?
The price of grinders differs greatly based on the type and the smoke shop selling them. However, the price of herb grinders usually ranges between $10 and $60 at Vape4Ever smoke shop. At Vape4Ever, you will find both electric and manual herb grinders, so you need to choose one based on your preferences. I have tried to look for grinders at the smoke shops near me, but I have not found electric herb grinders. This makes online smoke shops better options when choosing grinders because here, you will find both manual and electric ones.
How To Buy From Smoke Shop?
You have two options when it comes to buying from a smoke shop: walking into a local smoke store in your neighborhood or buying from an online smoke shop like Vape4Ever. Buying from a local bong shop just entails walking into the shop near you and paying for your goods before walking out with them or smoking at the facility. However, in an online smoke shop, you need to make an order online. Vape4Ever smoke shop delivery is reliable and quick. You simply need to decide the type of smoking products you need to meet your smoking needs, and you will receive excellent weed accessories and cannabis products. With smoking products from a reputable smoke shop, you are guaranteed incredible smoking experiences.
Final Thought
The smoking culture is diverse, and smoke shops make up part of it. When I was just beginning to smoke cannabis, I found it a good idea to find a smoke shop near me. It provides me with the benefit of interacting with other smokers, making the smoking experience enjoyable. But who knows? You may find an opportunity to open greater possibilities for you online. Vpae4Ever is a great online smoke shop to buy smoking accessories because it will help you save considerably and get value for your money.