Best Vape Shops Near Me Overview
A vape shop is where you need to first visit If you plan to stop smoking and start vaping. You can find everything related to your vaping journey, including salt nic vape juices, e-cigarettes, pod systems, box mods, vape pens, and various nicotine vaping accessories that additionally improve the vaping experience. Here's what we find out after exploring the vape shops.
What Is A Vape Shop?

Vape shops are stores where you can find everything vaping-related, including vape mods, e-juices, disposable vapes, vape kits, and various vaping products. Most of these have a lounge where vapers can try out new products and explore new and the best vape juice flavors. Vaping can be a challenging process for beginners. However, new vapers can find all the necessary information about vaping and choose the best products for their needs in vape stores. These stores can also help vapers find the best vape juice flavors, create a coil for their rebuildable atomizer, or get all the details about any segment of the vaping experience.
What Do Vape Shops Offer?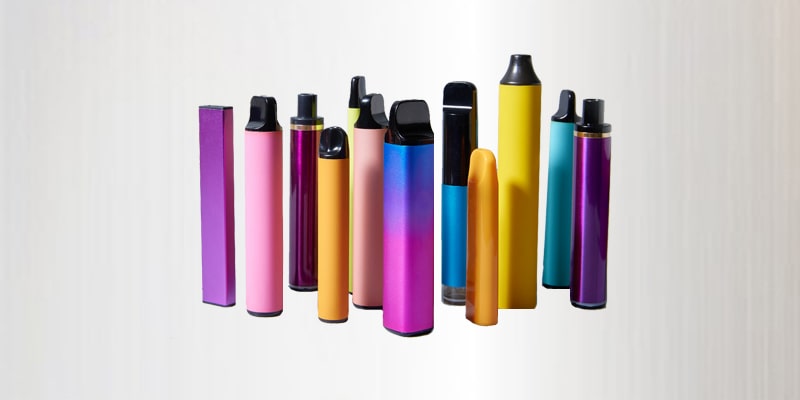 All vape shops are different. It might be a bit complicated to find a great vape store near your house or anywhere. There are some vape stores that were established several years ago and new ones that usually offer a new experience. Read more to find out what you can find and experience in different vape shops.
1.A Collection Of Nicotine Vape Pen Products
The best vape shops offer all vaping-related products. All of those products are related to e-cigarettes and nicotine. Most of these shops do not sell Big Tobacco's products. The largest tobacco companies usually have their independent smoke shops or tobacco store for smoking. Let's see what vape shops exactly have!
Vapers can find mixtures of vape juice flavor and nicotine solutions with different strengths in vape shops and choose the ones suitable for their needs and preferences. These salt nic disposable vapes or refillable vape pens are trending. On the other hand, vapers do not prefer Big Tobacco shops because even though they have some vaping products, such as cig-a-likes, their range of electronic cigarette products is quite narrow. So, vape shops have become a must-go place for those who like nicotine vapes.
Vape Pens And Attachment For Personalized Vaping Experience
Vape shops provide products that are suitable for each vaper's needs and preferences because they employ specialists to create unique strengths and flavor mixtures. Vape stores' wide range of products includes starter kits, vape juices, box mods, vape tanks, coils, and some flavored vape pens. For example, the flavors I found in the products from vape shops near me include caramel, chocolate, menthol, cherry, and mint.
Vape stores usually offer reusable and advanced vape pens. On the other hand, the cig-a-likes devices offered by the largest tobacco brands do not feature the latest technology. At the same time, the vape pens and vape tanks sold in vape shops are refillable. Vapers can enjoy tasty and fresh vaping experiences.
2.Vintage Collectibles And Vape Pen Decorations

The best vape shops are full of numerous gifts, vape pen accessories for decoration, and magazines related to the latest vaping products. These places offer various crafts and gifts from local artists, including hoodies, T-shirts, and vape bags. If you are looking for jewelry or signs to decorate your devices, you can find some vape stores that offer vintage collectibles as well.
Countries worldwide are beginning to legalize marijuana. Smokers tend to switch traditional cigarettes with nicotine-flavored vape liquids. These are great opportunities for vape stores to offer a wide range of products for vapers. There are both local and online vape shops. Below you can read more about the differences between these two types of shops.
Local Vape Shops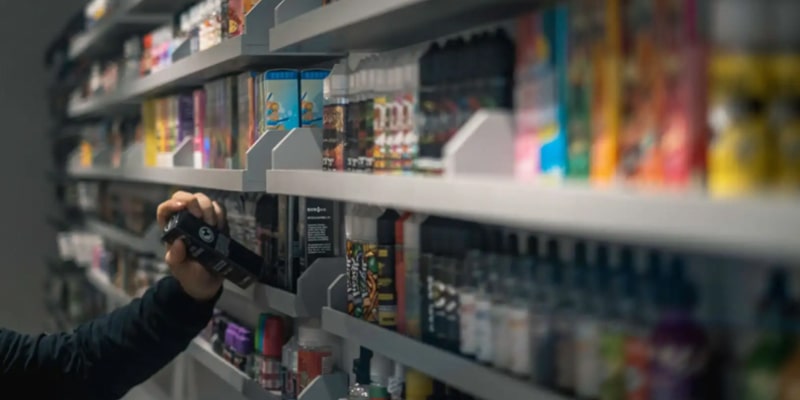 Local vape shops are places you can visit and try their products before buying. Ordering online is more convenient and time-saving, but it is really good to be able to try all those vape juice flavors and strengths before deciding which product will perfectly suit your needs. A lot of vapers want to try different vape kits before buying one.
Besides offering numerous vaping products for people who are already vaping, vape stores have different strategies to attract new people and introduce them to the vaping world. The best things to check in a vape shop are as follows.
Lounge Area For Social Interaction
All vape shops differ in terms of layout and design. Some vape stores look like bars, others look like cafés, some have employees that provide customer support, there are some that have galleries, and you can also find vape stores that have lounge areas for interactions.
Vape shops spread information related to them and the products they offer by employing customer support staff that is always eager to help and assist customers. Lounges are ideal for socializing. Once you check the vape stores, you can spend some time with the community of vapers in the lounge area and chat about different vape products, tasty flavors, and vaping experiences in general.
Recreation Events With Bonus
There are some local vape shops that are recreational centers as well. They use wide-screen entertainment, allow customers to vape in the shop, and take part in vaping contests, such as trying to blow the biggest vapor cloud. These contests are filled with fun and flavor. Vapers try to blow flavorful clouds of vapor in different shapes and sizes. Some of the awards for winners include vaping kits, cash, and sponsorship.
Try The Vape Kit Before Buying
Vape shops are visited by both vapers and people who are trying to quit smoking and start vaping. A lot of people nowadays are doing so because vaping is not as harmful as smoking. Almost everyone who is at the beginning of the vaping journey finds it a bit overwhelming. However, beginners also prefer personalized electronic cigarettes. Vape stores are aware of the preferences, needs, and issues of beginners and try to convey as much relevant information about vaping as possible.
Moreover, employees in vape shops help customers understand how to use the liquid vape, pod system, and starter kit. They show beginners how and when to clean, refill, and use vape pens. They also advise vapers on which starter kits are better and explain which attachments are a must.
Test The Vape Juice Flavor
The greatest benefit is that vapers can taste and sample the vaping products before buying them. You can choose the products that are the most pleasant to your tongue buds. Some vapers prefer a sweet taste over citrus-flavored vapors, while others are looking for something minty. Whatever your preference is, rest assured that you will find it in your local vape shop.
Online Vape Shops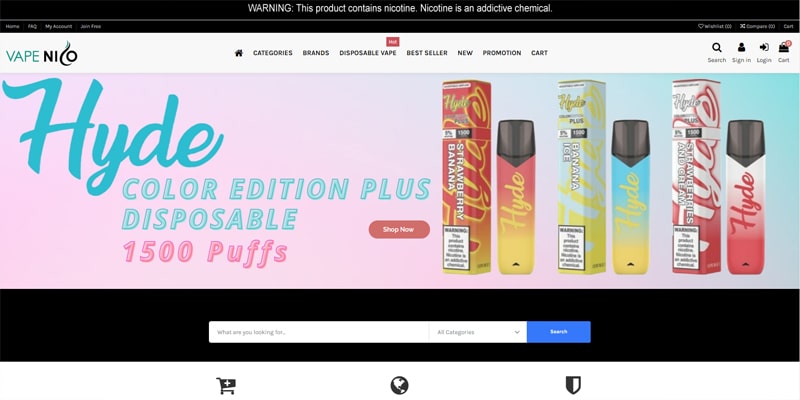 We have known that the benefits of local vape shops for vapers have lounges for social interaction and the opportunity to taste and sample vaping products before buying them. On the other hand, the benefits of virtual online vape shops are having a broad range of vaping products, blog posts, and news that enable vapers to learn something more about the new vaping devices and trends.
If you are looking for a cool place to spend the weekend, you should definitely visit a vape shop. However, if you want to keep your vaping journey private, then an online vape store is the best choice for you. If you are not a fan of going to vape stores and trying out new products, you can order your preferred vaping products online since vape shop delivery is fast and discreet. Besides saving time, you will also keep your vaping experience private by ordering from online vape shops.
A lot of people choose to purchase online because they can compare the prices in different online stores and buy the product from the one that offers it at the lowest price and warranty. I have found that the products in vape stores online are cheaper than the products in local vape shops near me. Moreover, online vape stores have various loyalty programs that help vapers save money. By ordering products from home, you save on transport costs, as well.
How To Find A Vape Shop Near Me?

If you try to Google "vape shops near me" you will get a bunch of results. In order to narrow down the results, you can also use some keywords, including vape kit, vape mod, disposable vapes, and vape juice. You will find the exact vape shop that will efficiently show you the nearest vape stores that sell what you need.
Conclusion
Vape shops have everything you need, including vape juices with salt nic, box mods, and vaporizers. And we have covered what you can enjoy from local and online vape stores. Right now is the time you take the first step to visiting a vape shop.