Best Dab Pens and Wax Pens Overview
Are you fed up with cumbersome bongs and looking for a convenient best dab pen? We had tested out some ideal devices and sorted them according to features, performance, quality, portability, technology, price, and other worth-demanding aspects. You will have a look at the 510 oil pens, THC pens, wax pens and assorted concentrate vaporizers. So be there to pinpoint the favorite product at the end.
Best Dab Pens For Beginners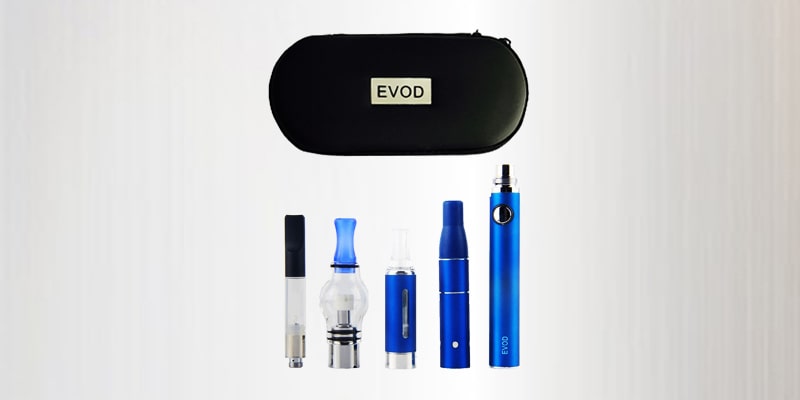 Evod 4 in 1 is a stylish and slim vape pen that can be perfect for beginners. Enjoy four vaping materials such as essential oil, e-juice, dry herb, and wax dabs with this vape pen kit – Evod vaporizer saves your money because this kit allows you to vape more than three vaping stuff. It a 1100mAh battery that will standby the whole day. It serves your cravings in such an elegant and manageable way. The kit comes with different atomizers like MT3 used for e-juice vaping. Atomizers CE3 is specifically for cannabis oil; M6 for vaporizing wax concentrate. This device is easy-going and affordable to begin vaping.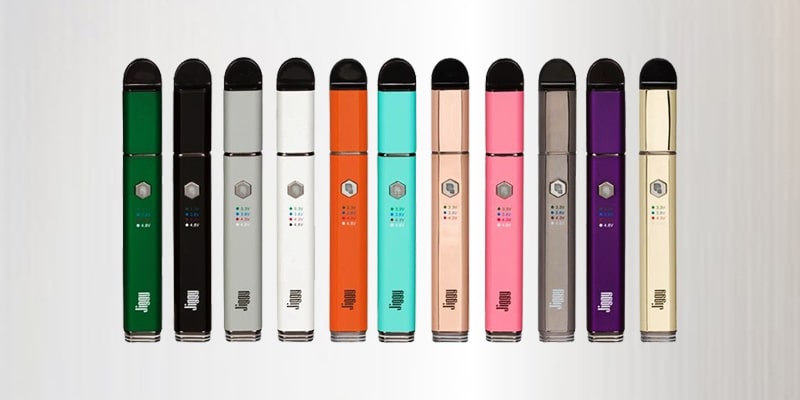 The Kind Pen Jiggy is a true multi-use concentrate vape pen that works smoothly with cannabis concentrates and oils. What's more? Quartz atomizer and featuring 400mAh long-running rechargeable battery. It works safely with optimized safeguards and quartz coils to preserve the wax concentrates flavor. Adjustable voltage makes Jiggy so reliable with an option to customize the experience within four settings (3.3, 3.8,4.3,4.8V) of voltage that trails your desire more. Sounds better!
Best Dab Pens For Oil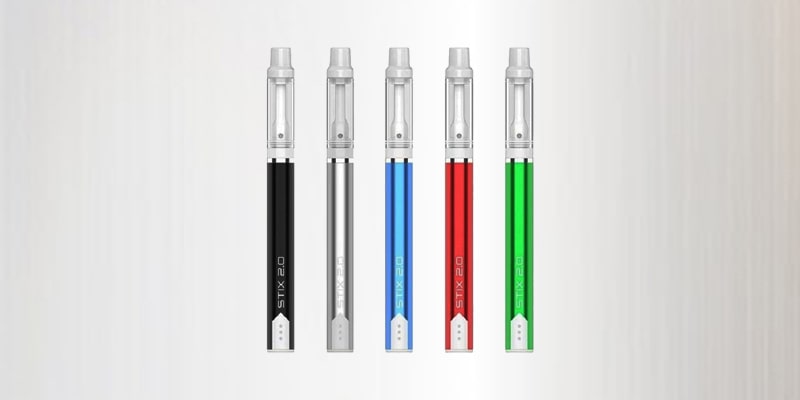 Yocan Stix 2 is one of the best dab pens for oil. The crafted ceramic design features a wickless coil, leakage-proof, and smooth mouthpiece for comfortable hits. What's fascinating and worth buying facts about it? Buttonless vape, which activates on auto-draw and includes the variable voltage. This dab pen is built-in with a ceramic cartridge with a 1.0 ml e-liquid holding capacity. The ergonomic design of the oil pen incorporates 510 thread having the potential to generate delicious, dense vapors – Keeping thick oil quality the same all over the hits.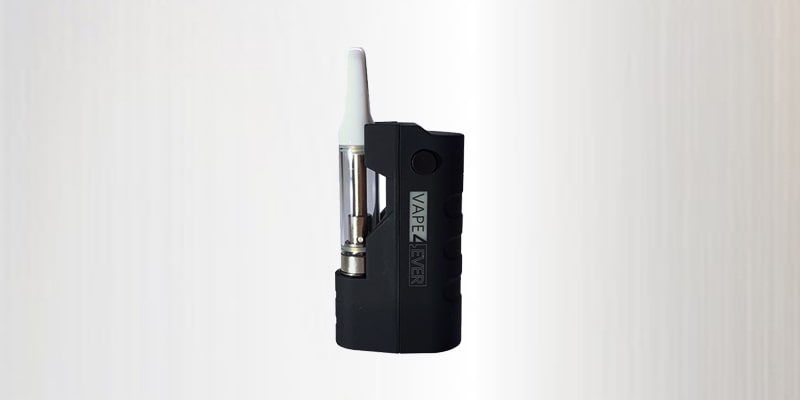 Imini is used to vaporize thick oil; an ultra-compact concentrate vaporizer – Compatible with every 510 thread cartridge and CBD atomizer. The transparent glass tank design permits the vapers to check the remaining concentration of oil quickly. It uses the latest heating technology and a simple one-tap method to initiate vaping. A prevailing 650mAh battery that turns vape oil; generates tranquil vapors. In last, the Imini vaporizer is famous as the best oil vape pen to buy for under $20.
Best Wax Pens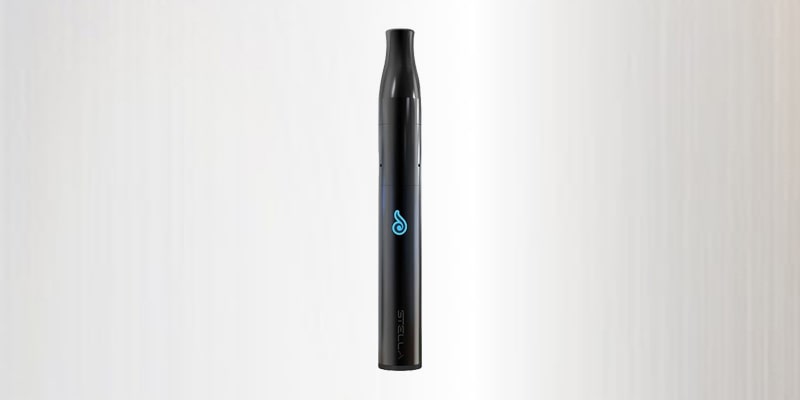 Dr. Dabber Stella has changed the dabbing scenario to an unconquerable level. This wax pen is an award-winning concentrate vaporizer and is popular for its stainless design and premium features. The best wax pen of Dr. Dabber's worth is not comparable to other weed pens. What's special? Stella will never let you down because of vortex airflow, incredible 500mAh battery performance, undeviating air-draw, and 4 variable heat settings. It is manufactured from medical-grade quality material. With a silicone mouthpiece that keeps oil safe from splashing, Dr. Dabber Stella became the best wax pen under $100.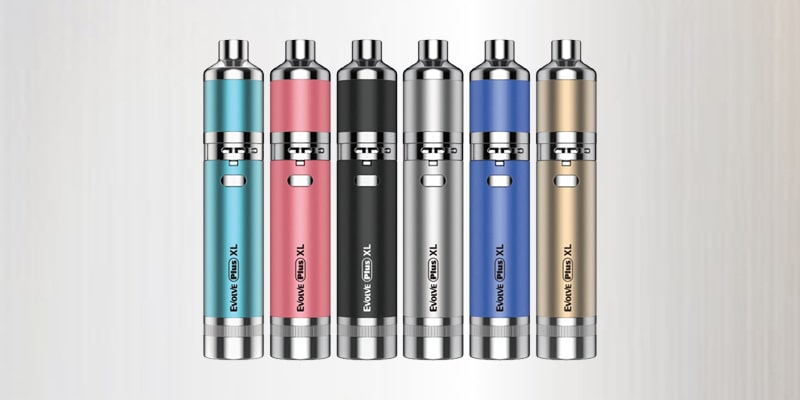 Yocan Evolve Plus XL accommodates a super-size battery capacity (1400mAh) that supplies steady power to the "Quad quartz" coil that melts the dabs to produce sweet vapors. Evolve Plus is a user-friendly and time-saving wax pen that is the sweet pie to vape, and the hanging ring always keeps your wax vaporizer safe from unexpected injury. In addition, a dual-chamber storage container of this vape pen, which is detachable, holds the cannabis concentrate concealed. No doubt, it would be the ideal wax pen for user that comes with a magnetic mouthpiece and variable airflow.
Best Dab Pens With Low Price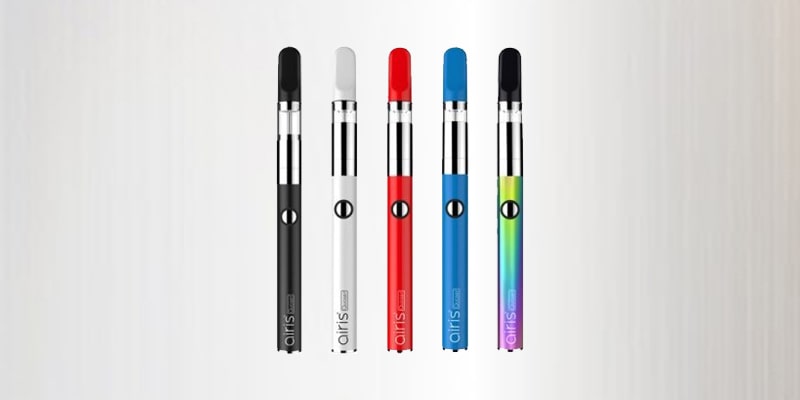 Do you want to begin dabbing with a concentrate vaporizer, but the budget is the snag? Airis Quaser is for you, stealthy styled and designed for novice & seasonal dabbers. Adore swift sessions and the flavor of oil or wax. Airistech Quaser crafted to do dabbing leniently, pen-style vaporizer with 350mAh battery. Furthermore, it has a visible chamber, ceramic mouthpiece, and Qcell quartz that utilizes the pre-heat method. Conveniently fill the chamber of this wax vape pen with a provided dab tool. Relish thick vapors of high-quality vaping concentrates with ground-breaking Qcell quartz of Airistech Quaser that offers a grander surface area for dab wax heating.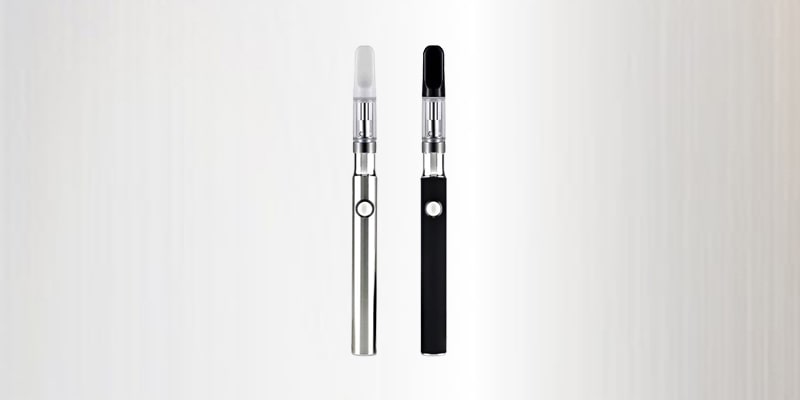 Variable voltage 510 thread oil pen is the best at a low price with a variable voltage battery for vaporizing thc oil or CBD oil. It's a slim and handy concentrate THC pen, highlighting with a 510 ceramic vape cart. This vape pen for oil is powered by a 350mAh 510 thread vape pen battery. Easy to do micro-adjustment of voltage with the solo button.
Best Wax Vaporizers With Premium Quality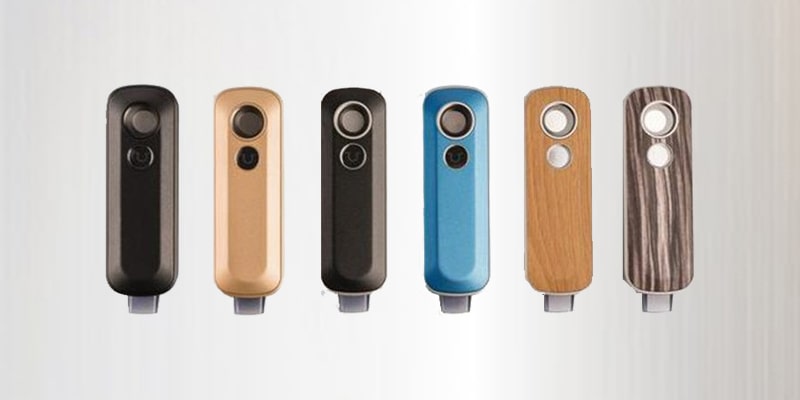 Seasonal vapers also want premium herb and wax quality which may be possible with Firefly 2+. You will feel amazed to see this weed pen performance. The convection technology of Firefly 2+ is famous for delivering exceptional flavors. Mostly cannabis weed pens waste precious herb or oil during heating. While Firefly Vapor brands vaporizer will not let the vaping concentrates be destroyed because it knows "You deserve a healthier vaping experience." Let's unveil the battery life story; Firefly 2+ oil pen includes enormous rechargeable power 770mAh, with you as a faithful life companion. Another intriguing feature that Firefly vape offers is an airflow system and competency to go smoothly with dry herbs, oil, flower, and other cannabis extracts. Loading and dabbing these herb pens are not burdensome, so get puffing within 3 seconds and adjust the hits because they have an advanced cooling and heating system. However, continue vaping with it unless your cravings appease. You'll genuinely feel Firefly 2+ is one of the best wax vaporizers you have ever used.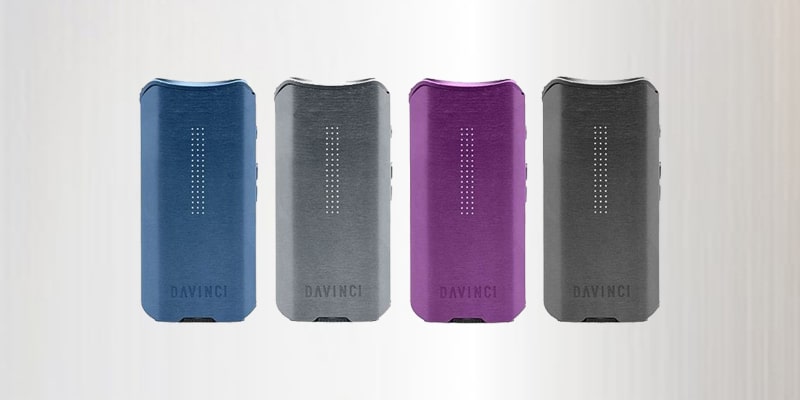 Would you prefer to get a 2 in 1 dual wax vaporizer at a reasonably priced? Davinci IQ2 comes with two-fold purposes one is a dry herb, and the second is wax concentrates. Specially styled while considering the choice of dabbers who always demand to vape both concentrates via a single CBD pen. It is removable and needs Micro-USB for charging; the design is coated with an aluminum finish that truly synchronizes with fashion trends. The kit for vaporizing wax presents the cleanest vaping experience and is quite simple working for champions and novices.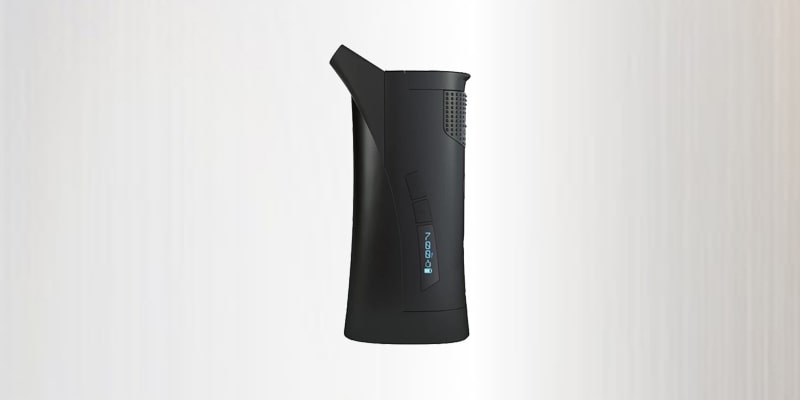 G Pen Roam is the novelty of the brand G Pen. It is a handy wax vaporizer for various cannabis extracts, namely solid and shatter concentrates. Sensation for beginners vapers and also experts ones due to unusual features. Roam have sovereign glass tube that includes a cleaner for an extra cool and purer vapor. The leak-proof texture of vape works with a 1300mAh battery which is known to have more capacity and lifetime than other THC oil pens. Tough to beat G Pen Roam vapes' portability, quartz tank, and technology factor. You'll love the freshness of vapors each time when you take puffs.
Best Multifunctional Dab Pens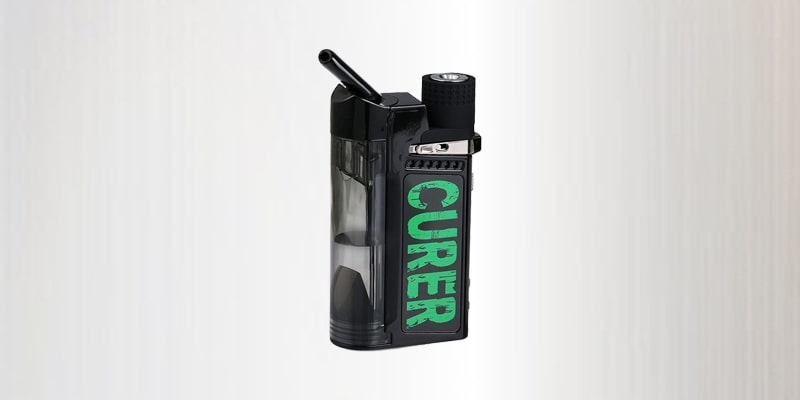 LTQ Vapor Curer is from a top-notch brand, LTQ vapor. As the name specifies, 3-In-1 concentrate vaporizer, which means you can vaporize the wax, dry herb, and oil vaping stuff. Curer pen furnished with king-size 1500mAh power. Plus, Properly working and maintaining the air circulation system of cannabis vape ensure a consistent flavor and replenish fresh air. The kit contains three coils: quartz, stainless steel, and ceramic coil, which perform under 40°to 600°F temperature. It's tank is unique in that it produces impurities-free vapors during draws compared to other weed dab pens.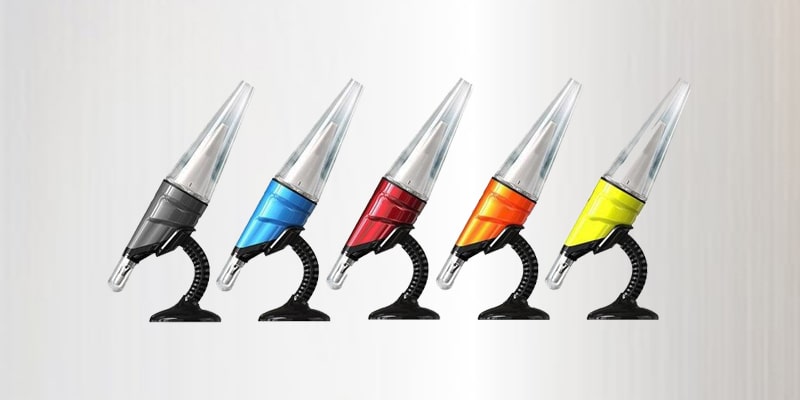 Lookah Seahorse Max is one of the best hardest-hitting dab pens and nectar collectors for large draws. This dabbing device can easily cooperate with 510 threads. It has a rechargeable 950mAh battery that promises multiple sessions without worries of recharging. Two dabbing mods are available in this nectar collector. It hooks on preference; either you want auto or manual mode. While using the Seahorse Max, you can adjust vapors density within three temperature levels and alter it according to desire.
What Is A Dab Pen?
Dab pen is a pen-style vaping dabbing device styled to consume cannabis or wax substances into vapors. It is sometimes higgledy-piggledy with term wax pens and many others. While dab is a prevalent term that means cannabis concentrates, i.e., primarily used to address wax extracts including budder, crumble, shatter, rosin and oil.
What Is A Wax Pen?
Wax pen is furnished with a unique heating element that warms the chosen wax concentrates into titillating clouds for inhalation. In particular, wax vaporizers are styled to enjoy the copious consistency of dabs wax concentrates.
Dab Pen VS. Wax Pen, What's The Difference?
People feel puzzled and think about dab pen and wax pen. Honestly, both two types of vape pens have homogenous inner components, atomizer, dabbing tool, vape battery, and mouthpiece. Dab pens are multifunctional to serve the vapors by melting cannabis concentrates, vaporizing e-liquids, and THC oil. Whereas wax pens unambiguously vaporize various concentrates called "dab ", these vape pens are intended to vaporize wax or other thicker or solid cannabis extracts.
Pros On Concentrate Vaporizer
All-in-one vaporizer devices
Durable and handy
Produce gripping flavor
Immense collection to pick
Money-saving
Rechargeable
Greater potency
Litte bearable odor
Makes cannabis wax and dabs consumption easy
Fair game to operate concentrate pen than an uphill dab rig
Cons Of Concentrate Vaporizer
Need cleaning and maintenance for non-stop performance
Demand coils exchange periodically
Different Types Of Wax Dabs
Various types of wax dabs including glass-like shatter, soft budder, or other cannabis extracts are well-known. While other concentrates, let's say terp sauce comprises a blend of liquid terpenes and cannabinoid crystals. These dabs types are classified on specific wax types' texture, nature, malleability, and color. Suppose you're in a light mood and want to vape something softer. You may perhaps turn to cannabis oil, budder, rosin, and crumble.
How To Choose A Best Dab Pen Or Wax Pen?
Indeed, the vapes market is overflowing with an epic collection of dab pens; each device seems perfect, so choosing a dab pen is more complicated. Here we fix the problem whenever you're trying to determine which dab pen or wax pen you should try or which one you should not. While buying, always think about these highlighted traits in the concentrate vaporizer discussed below..
Material and quality should be the topmost priority of every dab wax user and vaper. Maybe you have gone through some wax pens that are so cheap and don't hold any worth to assets. If we're not mistaken, you deserve better? You must get better quality & material at any rate since you are highly paying for dab pens or vaporizer devices. Some dab devices utilize ceramic coils that are moderately affordable, being cheap—the premium-quality choice for those people who admire the strenuous flavor of dabs. The cleaning process of ceramic coils is supper laid-back; sadly, one drawback is they don't have drawn-out shelf-life.
Wax vaporizers include ceramic plates which vaporize THC more perfectly and uniformly. Plus, assure the natural taste of concentrates is typically free-from burned taste. The best fact is that ceramic plates are durable and last longer.
Lastly, silica coils belong to the first-born types of vaporizers coils; they stand in the category of lower and outdated quality vaping devices for delivering fewer flavors. Unluckily, in such an advanced technology epoch, roughly a few wax pens still contain silica coils that are not suitable.
In a nutshell, choosing a wax or dab pen demands all ears to material, vape style, coils quality, coil types, and heating chamber for the final choice of purchasing wax vaporizers.
Mostly wax dab pens are naturally unfussy; that doesn't mean they are low-quality, and it means they are flexible pens with the comfort of simplicity that's a way to enjoy ease dabbing. Whensoever your cravings strike for some natural and energetic clouds, go for cannabis oil. Some vaporizers comes with compatibility features like Evod 4 in 1 kit and can be used for more than 3 types: dry herb, oil, and wax.
We believe the portability of the wax pen kit matters when someone is on the lookout for a vaping device for wax consumption, and it's significant whether the wax pen is petite and portable. After all, lightweight and compact dab pens need no or slight effort to carry and hold around. In addition, they occupy a small space in your pocket or bag, and that's why they are called pocket-friendly was pens.
In contrast, the bulky and slippery style of the vaping device could be the basis for troublesome and can slip up from hands or pockets and be too heavy to grasp around. While best dab pens and wax vaporizers comes in pocket-sized or pen-style that suits your bags, hands, and personality. Freely vape everywhere since you have the discreet device.
Take note whether your chosen wax pens or oil pens offer a warranty or not. Some authentic manufacturers and brands provide the extended assurance of vapes that are typically a plus point for dabs users. Additionally, good indication and impression that you have a warranty option. If unluckily, it starts malfunctioning. Let's see the flip side of a short warranty; many think it's a wrong signal. No, it's not because quality-loving manufacturers or brands are confident about their wax pen's performance. They know that nothing is going to be wrong with their dab pens. Most vaporizers have a short warranty, but vap4ever offers you a 100-day warranty.
Battery Lifetime & Charging
Wax vaporizers incorporate various batteries size just identical to vaping devices. Firstly, ask yourself whether you want a more extended session or a shorter one. If you have a lengthier wax vaping preference, always choose wax pens that support long-runner power capacity. Secondly, what's your favorite or ideal vaping temperature? Imagine that you adore concentrates vaping at a lower temperature; prefer to keep vaping for a shorter duration. Then a smaller or medium-sized battery-supported dab pen will suffice for you. Needs attention! Wax vaporizers devices charging speed relies on the type of charger or cable, whether these pens demand a proprietary charging cable or USB-C and micro-USB.
Concentrate vaporizers cost the same as other vaping devices; you can love vaporizers' features that make your investment worth appreciating. Do some of you think it is possible to buy dab pens for under $20? Yes, it's conceivable because there is no curb; everyone can outsource the best wax concentrate pen within his specific budget boundaries. Sometimes we forget the criteria for the best vaping devices due to over happiness of getting the vape pen excessively at a low price. Remember, recognize the value of your investment and authorized brand. Double-check the users' reviews first; purchase from the top brand and highly-rated customers' voice and choice. Similarly, we have mentioned the best wax pens and vaporizers above.
As far as ease of vape use for vaporizing wax is concerned, you'll be glee to know, and it's as simple as stealing candies from a kid. It is Incorporated with a solo push button, which is merely a game of switching ON before vaping and switching OFF after the vape sessions. Furthermore, so many dab pen suit every pro and beginner. Accordingly, for instance, you're seeking advanced control over temperature or vape that includes more programmable presets – Give a shot to unrivaled wax vaporizers.
How To Use A Dab Pen?
Using a dab pen is not a big deal! Start with unveiling the mouthpiece circumspectly before the first draw. You can also access the chamber and heating coil directly. Take the help of a scraper and scoop up the desired proportion of wax dabs that you would prefer to hit. The last step involves placing wax dabs directly on overheating wick for turning the dabbing extracts into ebullient vapors. Don't fail to recall, and you'll have to reattach the dab pen mouthpiece before you inhale draws.
How To Clean A Dab Pen?
It's not a big deal to clean a dab pen, take a cotton lint or cloth, and soak it in alcohol. Keep scrubbing the wax vaporizer mouthpiece carefully with a cotton swab to confiscate unwanted residues. You're in the mood for deep cleaning the mouthpiece. So it follows that this could be drenched in water and rubbing alcohol for approximately 60 minutes before scrubbing.
Do Dab Pens Smell?
The hasty answer is yes, dab pens smell, which is not as intense as weed pens. No doubt, vaping the natural herb stinks a lot that could be inconvenient for surrounding people. Alternatively, dab pens have short-lived smells generated during concentrates heating and go away very soon.
How Much Is A Dab Pen?
If you adore the quality, you can get the worthful dab pen from $20 to $200. Remember, the cost may vary contingent upon style, features, and brand. But at vape4ever online vape shop, you can take a quick look at a vast collection ranging from the best dab pens to wax vaporizers, just at a low cost.