Hyde REBEL Recharge Disposable Vape Pen 4500 Puffs
Hyde REBEL Recharge Disposable Vape Pen with ergonomical design and sleek pattern provides approximately 4500 puffs for smooth vaping experiencing.
Hyde REBEL Recharge Disposable Vape Pen Instructions
Hyde REBEL Recharge Disposable Vape Pen Instructions
Overview
Hyde REBEL is the star product from Hyde disposable vapes. It perfectly combines the features of non-refilling and recharging. In this way, it is ideal for those who want a long-lasting disposable vape pen with a durable battery because it can be recharged via the universal Micro USB. Moreover, the Hyde REBEL is ergonomically designed in a cylindrical shape and built with premium material. It is comfortable to hold this device in your hand. Available in 16 flavorsome options indicated by different gradient texture finish on the device body, the REBEL is extraordinarily eye-catching. Not to mention, it offers great and smooth hits, bringing your vaping experience to a new high. You can enjoy approximately 4500 puffs from this vape pen, which is the biggest puff count from Hyde product ranges.
Specifications
Puff Count: About 4500 Puffs
Rechargeable Battery
Micro USB Charging (Charger Is Not Included)
Flavors: Summer LUV, Power, Minty O's, Strawberry Kiwi, Cola Ice, Energize, Tropical Gummy, Lemon Crumble, Strawberry Banana, Lush Ice, Peach Mango Watermelon, Banana Ice, Spearmint, Blue Razz Ice, Raspberry Watermelon, Sour Apple Ice, Aloe Grape, Pina Colada, Strawberries & Cream
Package Includes
1 x Hyde REBEL Recharge Disposable Vape Pen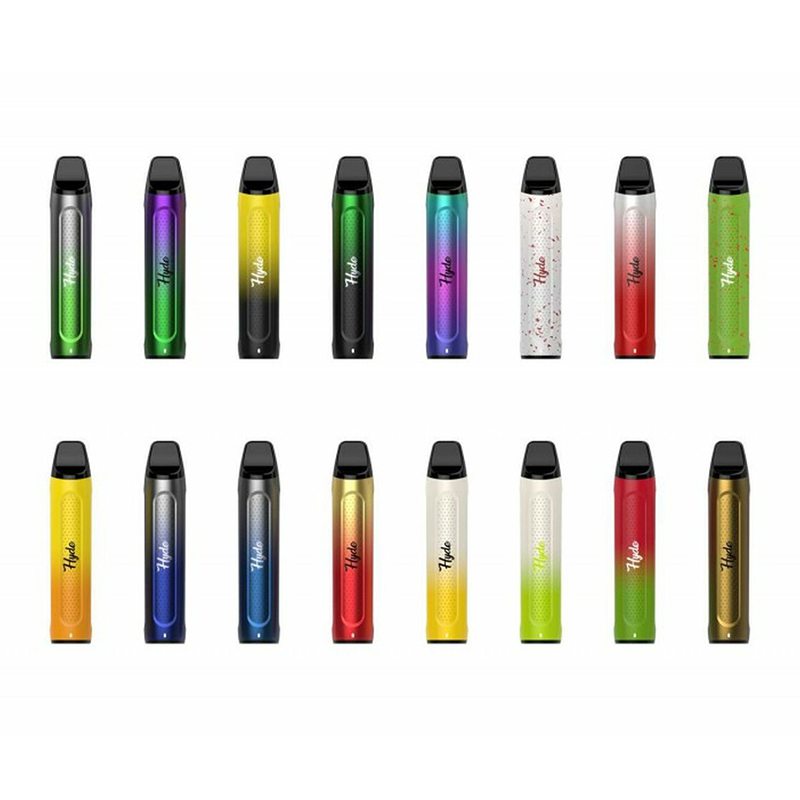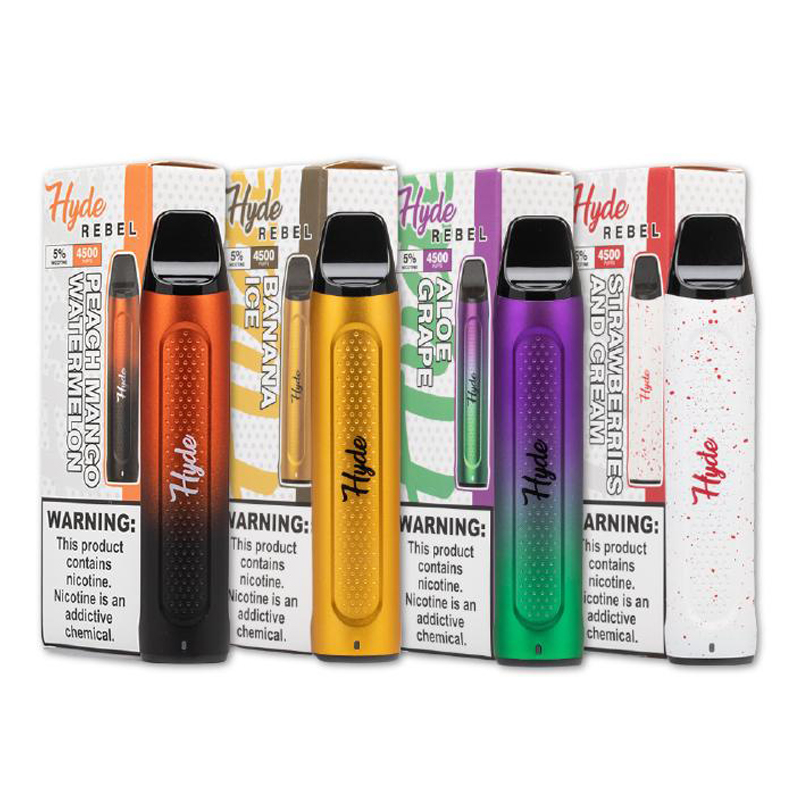 Customers who bought this product also bought:
Product added to wishlist
Product added to compare.

By entering Vape4Ever, you affirm that you are of legal smoking age 21+ and you agree to be Age Verified.