Tear Drip E-Liquid 60mL comes with 4 flavors and is available in 3 nic-salt level of 0mg, 3mg, and 6mg.
Tear Drip E-Liquid 60ml Instructions
Overview
Tear Drip E-Liquid 60mL has been a well-known e-liquid product for years. This e-liquid is made by Tear Drip Juice Co. This vape pen company is set up by two vape veterans who have more than 10 years of experience in the industry. This e-liquid product line is a truly premium juice line with the perfect blends of different fruits. There are 3 nic salt levels to choose from 0mg, 3mg, and 6mg. You can definitely get an amazing vaping session with it.
Specifications
Nicotine Level: 0mg, 3mg, 6mg
E-Juice Volume: 60mL
VG/PG: 70/30
Flavors: Pearamel, Blitz, Guavarino, ROTG
Package Includes
1 x Tear Drip E-Liquid 60mL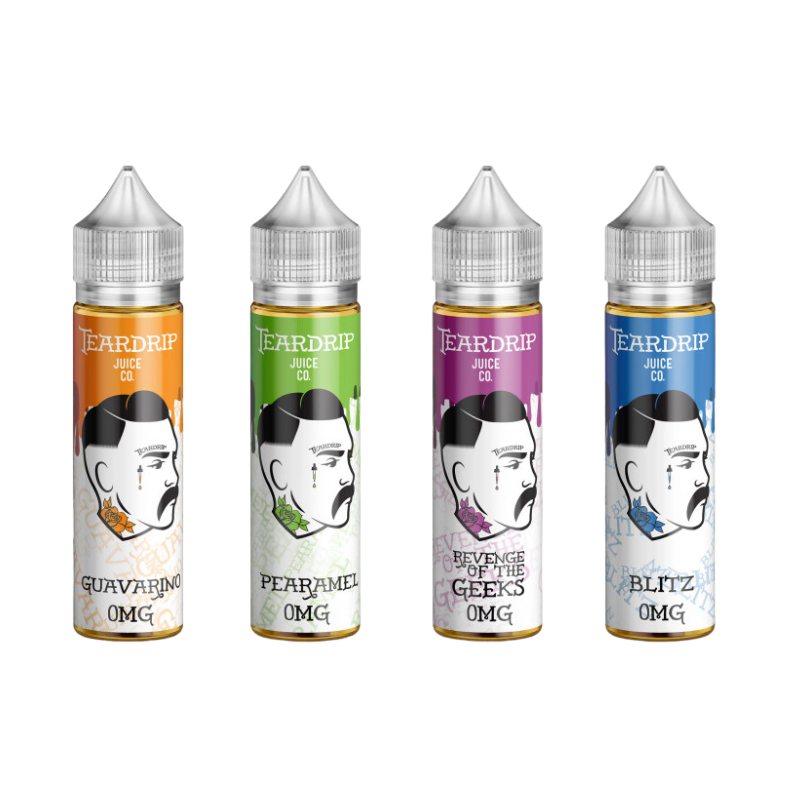 Product added to wishlist
Product added to compare.

By entering Vape4Ever, you affirm that you are of legal smoking age 21+ and you agree to be Age Verified.