FURY Stick Disposable Vape Pen
FURY Stick Disposable Vape Pen is a portable and discreet vape device with 1.2ml e-liquid for about 350 puffs, available in multiple tasty flavors.
FURY Stick Disposable Vape Pen Instructions
Specifications
E-Liquid Capacity: 1.2ml
Battery Capacity: 240mAh
Puff Count: Approximately 350 Puffs
Package Includes
1 x FURY Stick Disposable Vape Pen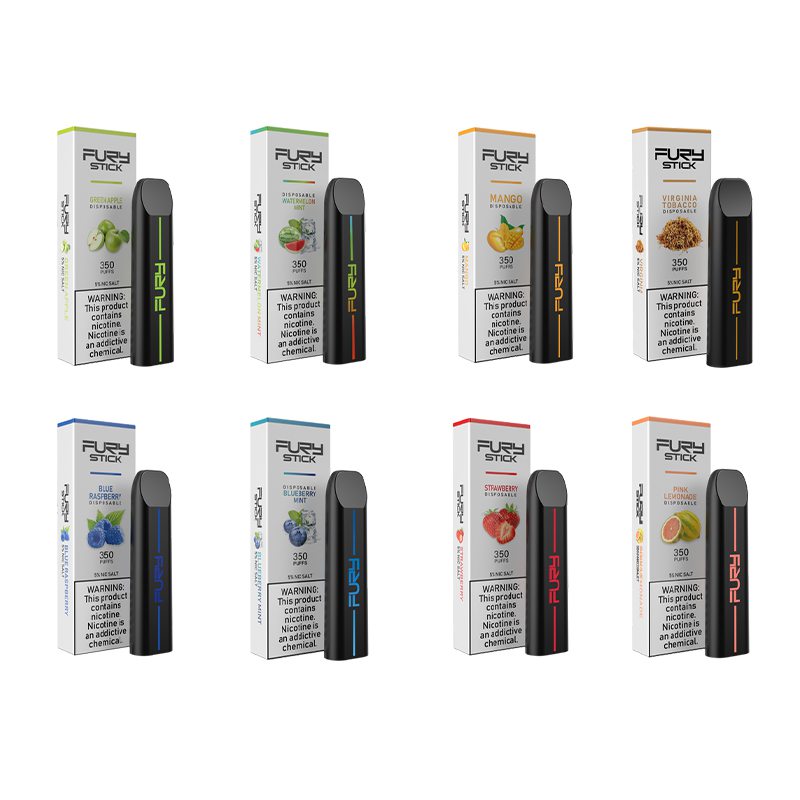 Joyetech
Joyetech
V4-10153-JT05K*
Joyetech EXCEED Edge Pod System Kit brings you cool vaping now! With innovative design inspired by the appearance of sports cars and changeable pod system.
Cheech Glass
Cheech Glass
V4-11253-
Cheech Killer Frost Glycerin Freeze Bong 8 Inches with showerhead perc for purifying features greenish and blue glycerin for rendering the hits cool and gentle.
Customers who bought this product also bought:
Product added to wishlist
Product added to compare.

By entering Vape4Ever, you affirm that you are of legal smoking age 21+ and you agree to be Age Verified.