Overview
The Seahorse Pro from Lookah is an outstanding electronic nectar collector for the wax, which can also be used for vaping oil by connecting a 510 thread cartridge. It is even compatible with a water pipe or bong with the extra accessories kit. There are 2 mode hits: either push and hold the button for 3 seconds until regular service begins, or to initiate an automatic heat session for 30 seconds, sequentially press the button three times.
Due to its scale and dual usage, this Seahorse Pro nectar collector from Lookah is taken as the ultimate nectar collector. Most of the nectar collectors on the markets are heated up by an extra torch, while the Lookah one can be heated by the built-in battery, which is hassle-free. That's the way makes the Seahorse Pro distinct.
You will decide whether you like the quartz coil it contains or the ceramic substitute coil. Lookah Seahorse Pro has the size of the palm that makes it ideal. If you want to place it or use it in a discreet style, dab pen will be your best choice. You can get nice hits from a dab pen by switching different coils - ceramic or quartz. Moreover, the Seahorse Pro comes with a battery that has rechargeable capacity of 650mAh and its input voltage is 5V.
Features of Lookah Seahorse Pro Nectar Collector
Variable voltage that gives safety in power supply
Comes with Quartz Coil that gives smooth vaping
Compatible with dab rigs, bongs and water pipes
Can be used as a dab pen with a cartridge to vape oil
Touch dip style
650mAh battery and 510 thread
Fast heating up
Easy to clean and eco friendly
Portable and convenient to take
1 Device but multifunctional use
Specifications
Battery Capacity: 650mAh Battery
Input Voltage: 5V
Output Voltage Levels: Blue 3.2V, Purple 3.6V, White 4.1V
Connection: 510 Thread
Charging: USB Cable
Available in 10 Colors: Red, Blue, Grey, Black, Green, Purple, Orange, Tie Dye, Camo, Rainbow
Package Includes
1 x Lookah Seahorse Pro
1 x Water Pipe Connector
1 x Tip Adapter
1 x 14/18mm Adapter
1 x USB Charging Cable
1 x Brush for Cleaning
1 x User Manual
How to Use Lookah Seahorse Pro Nectar Collector?
The Seahorse is easy to use, plus a guidance handbook that makes it even better. The unit has a front power press, a charging port at the back, and a cap protecting the quartz tip. To turn on/off the device, press the power button five times in quick. To move through a temperature range, press the button twice quickly and keep an eye on the color of the screen. To switch on Wax Exclusive Mode for a 15-second preheat period, press the button three times easily. You will then either use it as a nectar collector or attach a cartridge and pull it on or off with piping.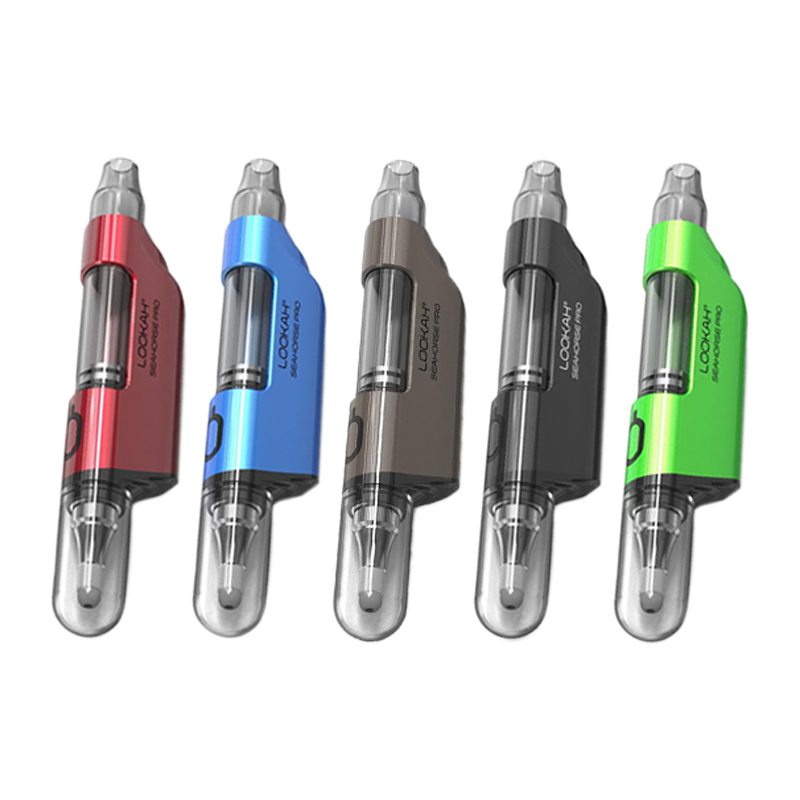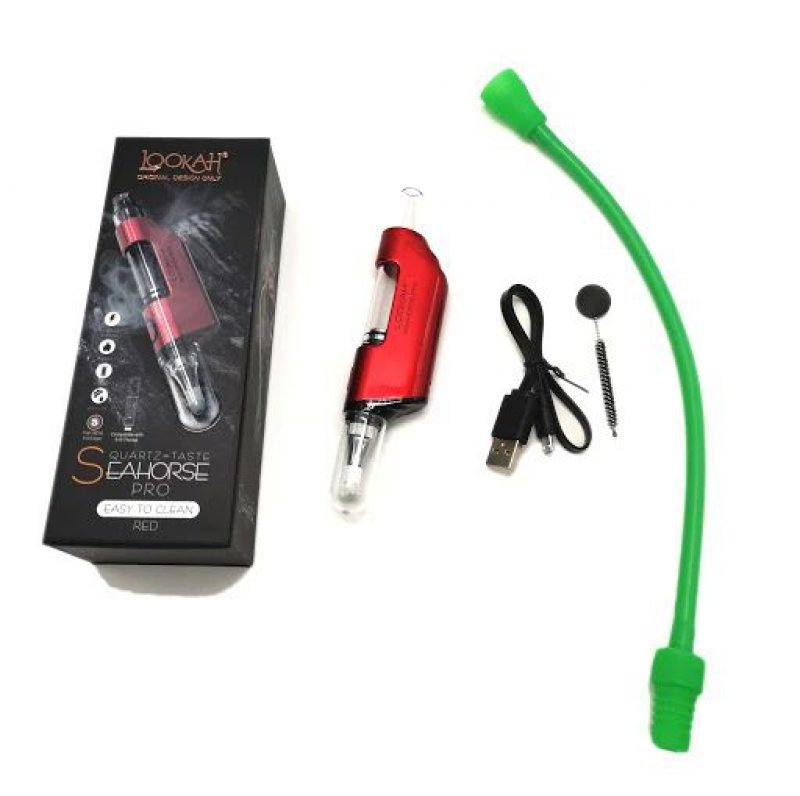 Customers who bought this product also bought:
Product added to wishlist
Product added to compare.

By entering Vape4Ever, you affirm that you are of legal smoking age 21+ and you agree to be Age Verified.