Lookah Unicorn Wax E-Rig Replacement Coils
Presale
Stock Notice: This product is shipped from China warehouse with 10-15 days delivery time.
Presale available! You can order now, we will give priority to your delivery when the product arrives.
Lookah Unicorn Wax E-Rig Replacement Coils is the product of brand Lookah, it's one of the best vapor products with the option of Unicorn Coil I - Hive Coil:3 pcs, etc.
Lookah Unicorn Wax E-Rig Replacement Coils Instructions
Overview
Lookah Unicorn Coil 1
It is designed to protect flavonoids and terpenes. This quartz coil has 3 holes through which means the coil will offer a steady temperature that rapidly heats up, while the coil which is ceramic lined helps to keep the heating for improved impacts. It is advised to use manual mode for the optimum flavor and heavy vapor. These coils are packed with 3 pieces.
Lookah Unicorn Coil 2
It is a coil with the Quartz Cup. The strong quartz substrate is heated up by a coil from under that provides the smoothest possible taste. The Quartz Cups are quickly substituted. This coil is experienced better results with the Unicorn auto/preheating feature. The Lookah Unicorn Coil 2 comes with two coils and four replacement quartz cups.
Specifications
Compatible with Lookah Unicorn Wax E-Rig
Available in two types: Unicorn Coil I - Hive Coil, Unicorn Coil II - Quartz Cup
Package Includes (Multiple Options)
Coil I: 3 x Hive coils
Coil II: 2 x Coils, 4 x Quartz Cups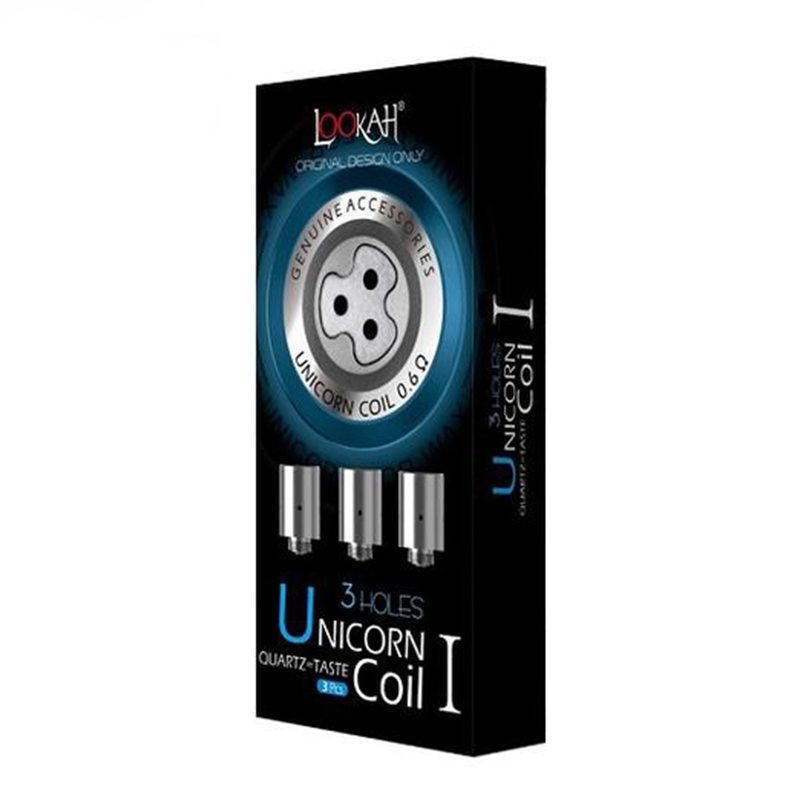 Product added to wishlist
Product added to compare.

By entering Vape4Ever, you affirm that you are of legal smoking age 21+ and you agree to be Age Verified.