Lookah Q8 Wax Vaporizer
In Stock
Stock Notice: This product is shipped from China warehouse with 10-15 days delivery time.
Lookah Q8 Wax Vaporizer with adjustable temperature, lightweight and compact but with large 3000mAh capacity, is applied QCDT to promise clean vapor.
Lookah Q8 Wax Vaporizer Instructions
Overview
Q8 wax vaporizer kit that is the latest invention of the brand Lookah, and it's one of the high rated concentrate vaping devices. Because of the handy pure crystal compartment, it provides a fresh savor and at the same time sustain a better flow of air. It symphonizes a long-lasting 3000mAh power for vaping and exhibit the numerical demonstration in a sprayer. It has the capability to retain a stable degree till 750°F. The patented QCDT, quartz cup dish technology promises that glass is the only material to touch the concentrate.
Features of Lookah Q8 Wax Vaporizer
Lightweight and compact style for charging (5V/1000mA)
Supported with 3000mah huge power for smoking
Apparent pure crystal Mug Dish Automation (QCDT)
Range of temperature for this vaporizer is 200°F to 750°F
It can be easily opened just because of dynamic cap
Specifications
Battery Capacity: 3000mAh
Temperature Range: 200°F to 750°F
Use for wax and concentrate
Available in Four Colors: Grey, Blue, Red and Orange
Package Includes
1 x Lookah Q8 Wax Vaporizer
1 x USB Charging Cable
1 x Pack Tool / Dabber
1 x User Guide
How to use Lookah Q8 Wax Vaporizer?
You can use it merely by filling up the material into the compartment then enclose the lid of the carb. Now there is a need to adjust your preferred temperature whose range exists from 200°F to 750°F. It requires less than fifteen seconds to complete the heat-up process and it will quiver. You can restore it because it maintains the temperature for up to sixty seconds.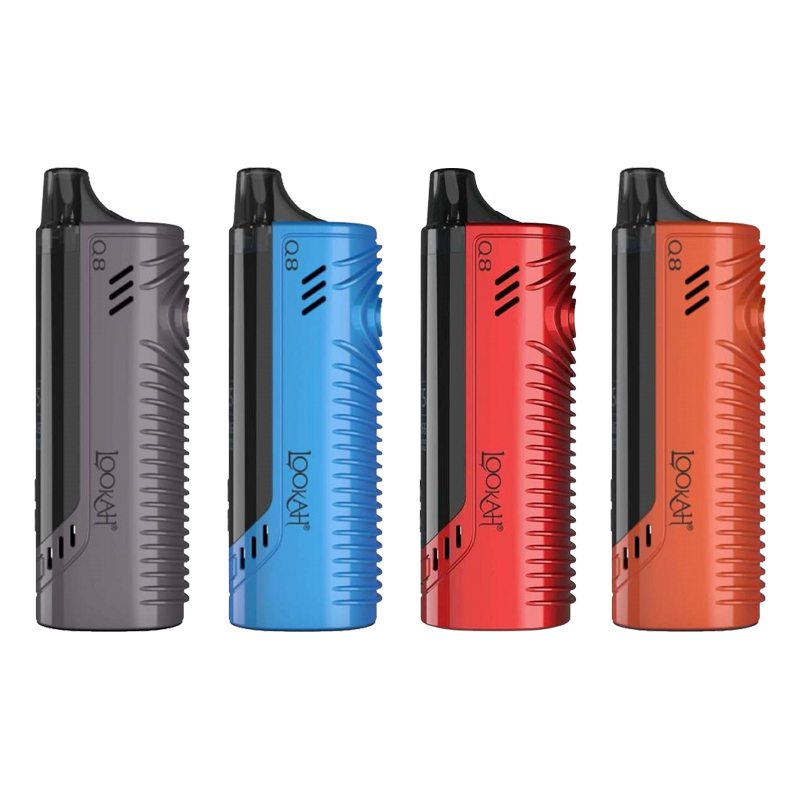 Product added to wishlist
Product added to compare.

By entering Vape4Ever, you affirm that you are of legal smoking age 21+ and you agree to be Age Verified.