Lookah Seahorse Pro 14mm Water Pipe Accessories
Presale
Stock Notice: This product is shipped from China warehouse with 10-15 days delivery time.
Presale available! You can order now, we will give priority to your delivery when the product arrives.
Lookah Seahorse Pro 14mm Water Pipe Accessories is the product of brand Lookah, it's one of the best vapor products with the option of Accessories Kit:1pcs, etc.
Lookah Seahorse Pro 14mm Water Pipe Accessories Review
Lookah Seahorse Pro 14mm Water Pipe Accessories Instructions
Overview
You can add a nice additional filtration level to your dab pen joy with the Lookah Seahorse pro accessories package by combining it with a water pipe or a bong. The accessory kit contains everything you will use when connecting your Lookah seahorse pro to the water pipe you used. Most of dad rigs or bongs will be compatible with the 14/18mm adapter. You have enough space to deal with the 24cm-long hose. The tip adapter slips over your Seahorse Pro's mouthpiece. Considering that if you need one more mouthpiece, this package is supplied with an additional glass mouthpiece.
Features of Lookah Seahorse Pro 14mm Water Pipe Accessories
Hose connection long enough for convenience
Everything for you to connect water pipe and Seahorse Pro Dab Pen
Specifications
Compatible with Lookah Seahorse Pro Nectar Collector
Adapter 14/18mm
Length of Hose: about 24cm
Package Includes
1 x Tip Adapter
1 x Adapter 14/18mm
1 x Connecting Hose
1 x Seahorse Pro Glass Tube Mouthpiece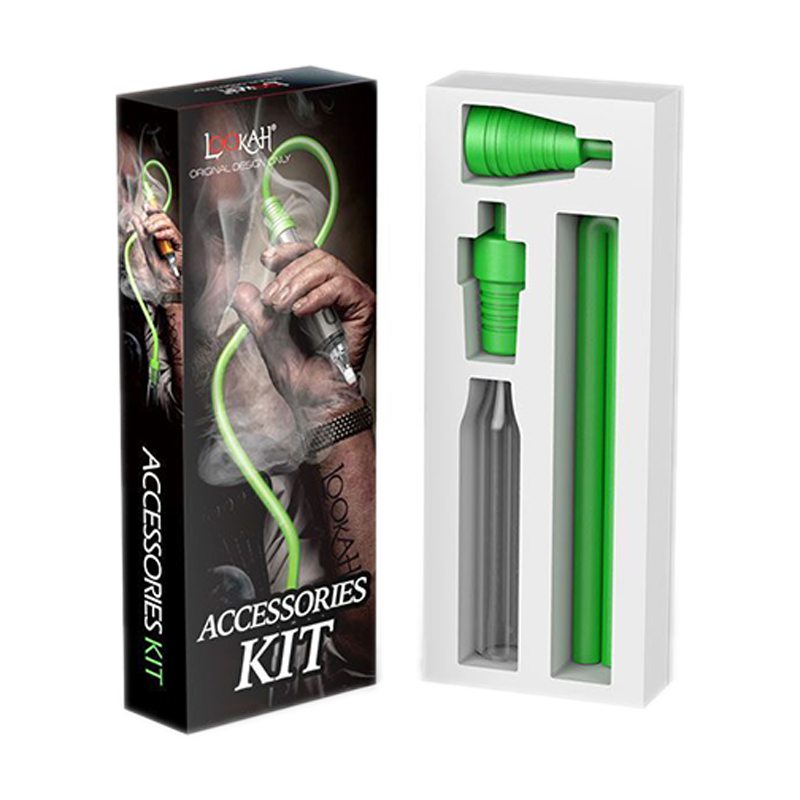 Cheap Vape Products For Sale and Buy
Product added to wishlist
Product added to compare.