510 Thread Glass Globe Attachment For Wax
510 Thread Glass Globe Attachment For Wax with durable quartz dual coils, clean and clear lest clog, aims to offer a sturdy vaping for better flavor enjoy.
510 Thread Glass Globe Attachment For Wax Instructions
Overview
Installing a glass globe attachment can be an excellent way that you can enjoy an attachment that will not clog. The goal of these attachments is to offer a thicker and sturdy solution that will help you enjoy better flavors with your vaporizer. The glass globe can prevent the chance that your vaporizer will clog and it can also make sure that you can enjoy a higher capacity on every draw.
The globe delivers an extra capacity especially if you are using concentrates. It can hold up to 0.3 g of concentrate which can remove the need to consistently fill up the chamber if you are going to vaporize wax. The during the coil should never be filled completely with a third of a gram but you can enjoy much larger material doses by installing this device.
The coil and the configuration of the dome will make sure that the material can be heated more evenly when the dome is packed. The dome is constructed using a tempered glass and medical grade stainless steel. The chambers can make sure that there's better air circulation and an improved reduction in the fumes that can be burned off from any material in the device.
The full kit installation works with most 510 thread batteries and with the inclusion of quartz dual coils it possible to enjoy a much better solution for heating and for even heating on materials. The universal modification can be an excellent option for your vaporizer. Glass is one of the main components of this vape attachment and is well protected by a series of manufacturers warranties.
Installing a glass globe attachment not only leads to fuller hits but you can also work at preserving the overall integrity of your atomizer. Installing one of these globe attachments will make sure that the coil can continue to heat more evenly because it won't have the same amount of strain placed on it for a larger hit. Having access to this attachment can be an excellent improvement for your vape and by adding this to your current atomizer, you can make sure that the experience can be massively improved across any vape pen battery.
Features
High capacity
Easy charge design
Durable quartz dual coils
Compatible with most of 510 thread batteries
Specifications
Use For: Wax
Thread Connection: 510 Thread
Coil Material: Quartz
Package includes
1 x 510 Thread Glass Globe Attachment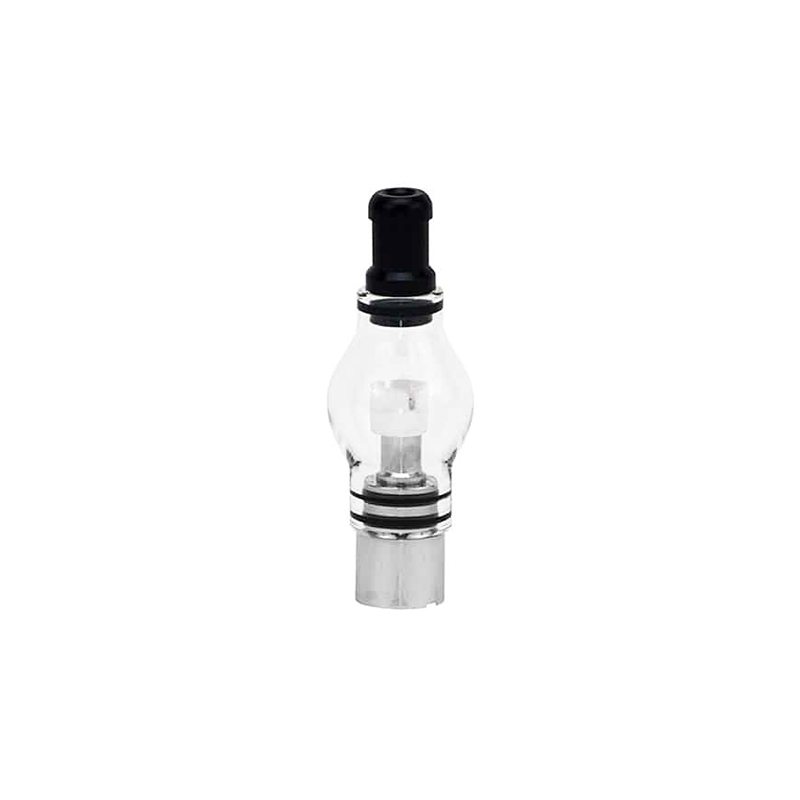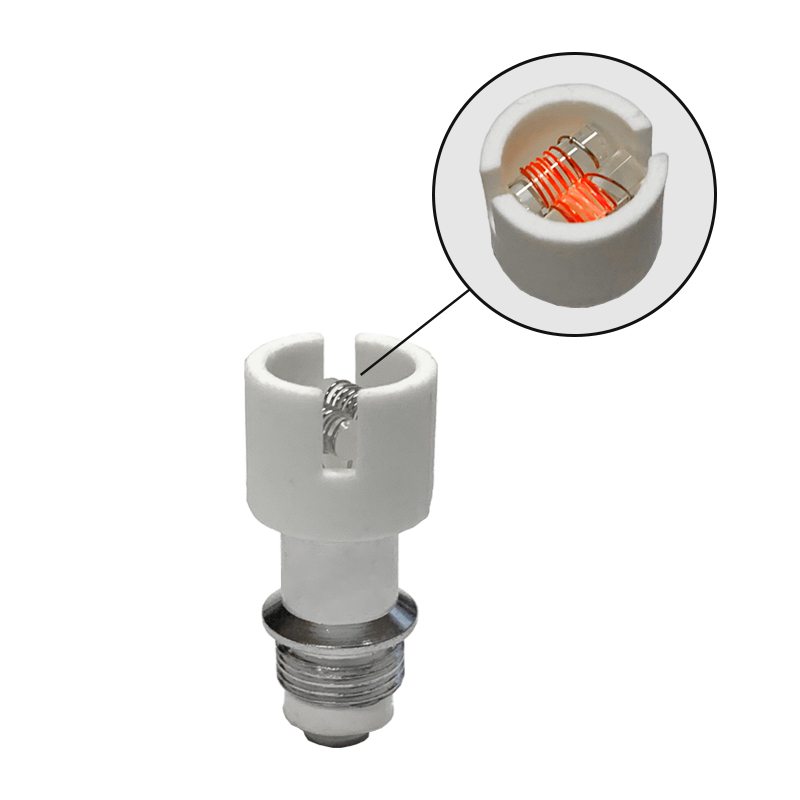 Customers who bought this product also bought:
Product added to wishlist
Product added to compare.

By entering Vape4Ever, you affirm that you are of legal smoking age 21+ and you agree to be Age Verified.