OBS Cube X Kit
There are not enough products in stock
OBS Cube X Kit is the product of brand OBS, it's one of the best vapor products with the option of Bloody Mary Kit:1pcs, etc.
OBS Cube X Kit Instructions
OBS Cube X Kit Instructions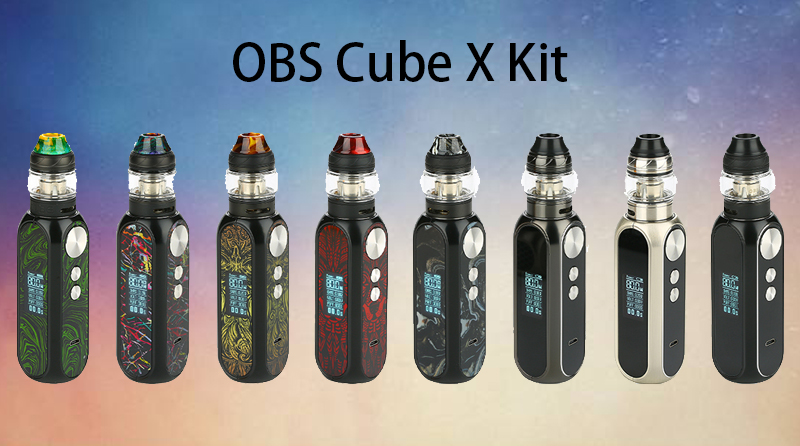 Overview
OBS Cube X Kit is a fine-tuned vaping device, including 0.96 inch OLED display screen, single 18650 battery (separately sold) and then with the dedicated OBS Cube X Sub-Ohm Tank for the new design vape kit that is better than other earlier OBS Cube Kits. It is made from sturdy zinc-alloy, the frame of the kit alloy range is shock-resistant can ward off scratches or marks on the outer surface from light to medium drops and falls. Also, the bottom side of the device is equipped with an hinged battery access, from which a 18650 high-performance single battery enables it to achieve wattage output up to 80W. Additionally, the appropriate data of vaping is transmitted to the 0.96 inch Display Screen, which provides advanced users with data such as puff counter, current battery life, and wattage levels. Utilizing OBS Cube X Tank, OBS X Cube Kit is compatible with the 0.2ohm M1 Mesh Coil and the 0.15ohm M3 Mesh coil.
OBS Cube X Kit Features
80W Maximum power with 18650 external single cell
Ergonomic design for convenient fit on hand.
Advanced VW mode with smart protection
0.96 '' LED display screen with easy to use buttons
Strong mesh for clean taste and vape cloud
Filling indicator is easy to fill and low adjustable airflow
Compatible with SMOK V8 baby coils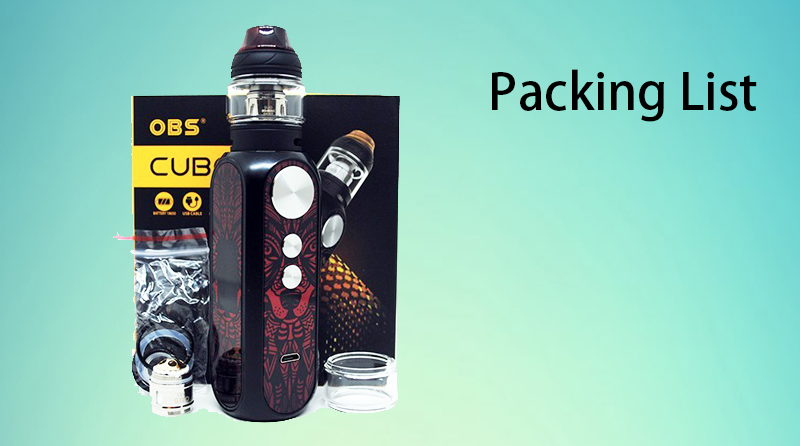 OBS Cube X Kit Package Includes
1 x OBS Cube 80W Box Mod
1 x OBS Cube 25.5mm Sub-Ohm Tank
1 x USB Cable
1 x 0.2ohm M1 Mesh Coil
1 x 0.15ohm M3 Mesh Coil
1 x Extra Glass Tube
1 x User Manual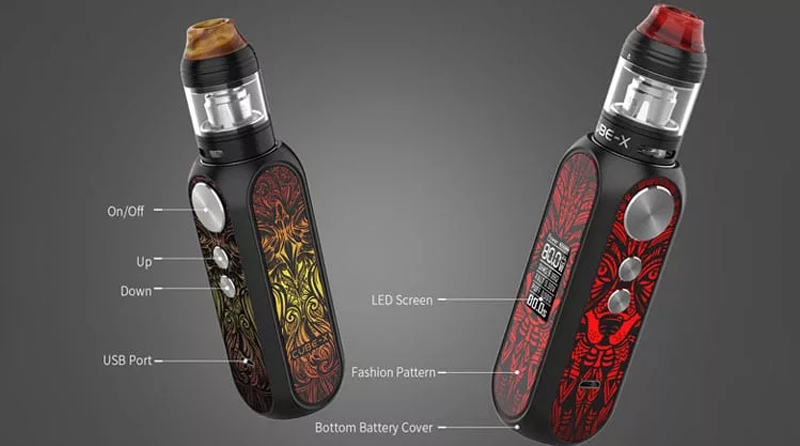 OBS Cube X Kit Specifications
OBS Cube X MOD
Dimensions: 30.5 x 30.5 x 88.5mm
Maximum power: 80W
Battery: 18650 single battery (not included)
Resistance Range: 0.1ohm to 3.0ohm
Working Mode: VW
Output voltage: 3.2V to 4.2V.
Display : 0.96 inch LED
Input: 5V 1.5A
Thread: 510
Material: Zinc Alloy + Resin
OBS Cube X Tank
Wattage Range: 50 to 80W
Recommended wattage: 65 to 75W
Resistance: 0.2ohm
Wattage Range: 50 to 70W
Recommended wattage: 55to 65W
Resistance: 0.15ohm
Capacity: 2ml/4ml
Size: 24 x 46mm(2ml)/ 27 x 46mm (4ml)
Thread: 510
Material: 304 Stainless Steel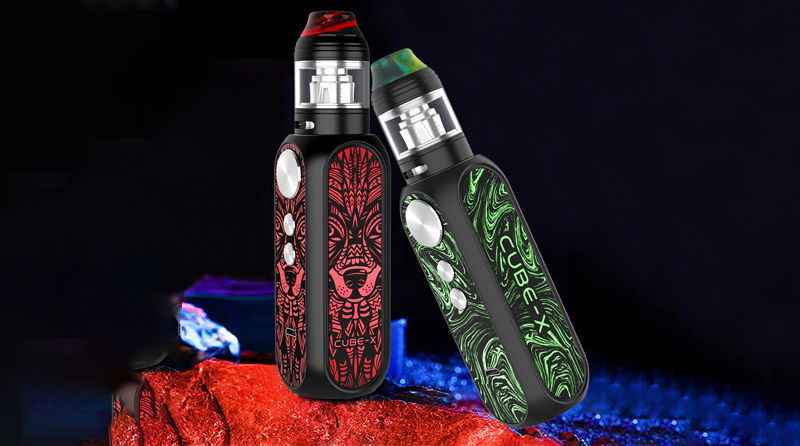 What's More on OBS Cube X Kit
Long Battery Life that Inspires Your Passion
The Cube X Mod is powered by a 18650 battery. It is competent of achieving a maximum power of 80 watts and supports VW mode. The high-amp battery ensures lasting steam. The LED display shows battery life, resistance, power, voltage and puffs etc.
Fashion Design to be Unique
After more than 10 months in research and development, Cube X is here. With ergonomic design and compact structure, each panel uses a comfortable luxury resin material to hold your hand. It is modern and unique, and you will never be disappointed by it.
Charging and Firmware Upgrading
Cube X supports firmware updates through the USB port, so you can keep up with evaporation. In the meantime, it allows charging, which solves the problem of frequent battery change.
Two Different Coils For Use: M1 Coil And M3 Coil
OBS Cube X Box Kit uses a standard M1 mesh coil and a M3 triple mesh coil. The OBS M1 Mesh coil has a resistance of 0.2ohms and a power of 50 watts to 80 watts (better at 65-75 watts). It offers a much larger surface area, a very tasty flavor with large drag and longer than ever lifespan. The M3 Mesh coil has a resistance of 0.15ohms and a power of 50 watts to 70 watts (better at 55-65 watts). It is also more sturdy and stable too.
OBS Cube X Tank
The OBS Cube X Mesh Tank has a capacity of 4.0ml of e-liquid that can be filled from the top with an easy-to-use screw cap. The tank has a bubble glass tank with a strong 304 stainless steel structure, and has two airflow holes that can be adjusted via the lower airflow control valve.
Differences Between OBS Cube X Kit VS OBS Cube Kit
CBS OBS Mod measures 81.5 x 30.6 x 30.6 mm, while OBS Cube X Mod measures 88.5 x 30.5 x 30.5 mm. The Cube X Kit is a bit bigger, but it's handy as usual. Compare with the other two generations Cube and Cube Mini. The dimensions of this Cube X increased by a few millimeters. But it's hard to tell until you put the three of them together.
Despite the same performance and the 0.96 inch OLED screen that comes with this modification, the OBS Cube X Mod still has a new design. Unlike the first-generation simple colored metal frame, the four sides of OBS Cube X Mod are equipped with different pattern fields.
The OBS Cube X has one high-amp18650 battery, while the original OBS Cube kit range uses a built-in 3000mAh battery. Cube X is the perfect set for vapors who fond of a medium capacity device and one external battery.
There is no significant difference in the Cube X tank, except for new internal Mesh coils wining. Compare the cube tank of the first generation Cube Kit with the same SS material capacity, size and similar juice capacity. However, the Cube X Tank is also available for the M3 Mesh Coil which also contained within the package.
FAQ for OBS Cube X Kit Problems
How to Replace the Battery of OBS Cube X Kit
(1)Push the bottom switch.
(2)Take out the battery and replace with the new one.
(3)Close the cover of the battery.
How to Fill the OBS Cube X Tank
(1)Unbolt the top cap.
(2)Fill the tank with your preferred e-juice by the side slots. Do not fill in the middle hole.
(3)Close the top cap and place for a few minutes.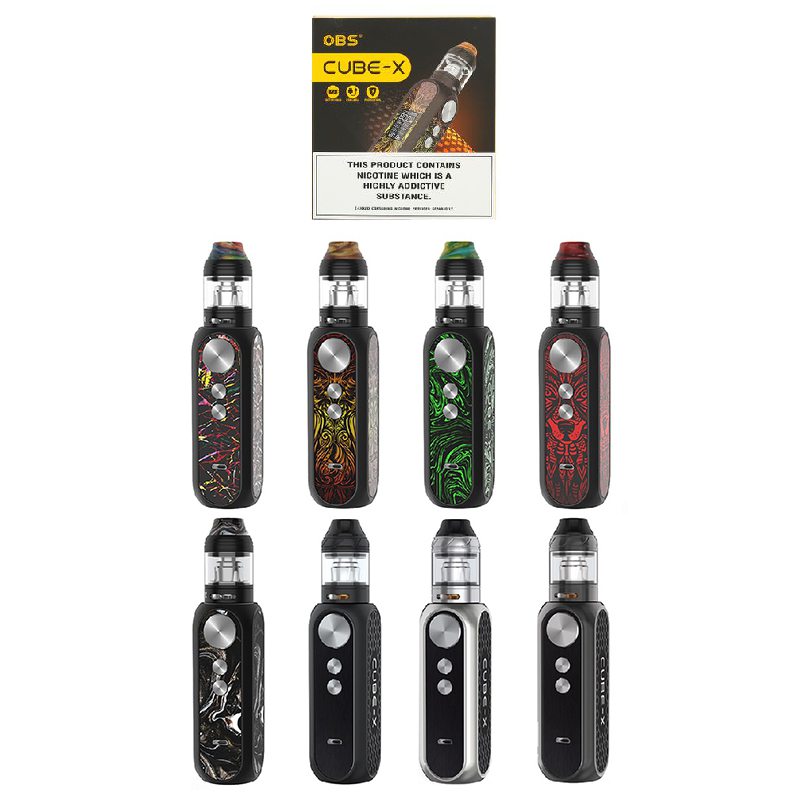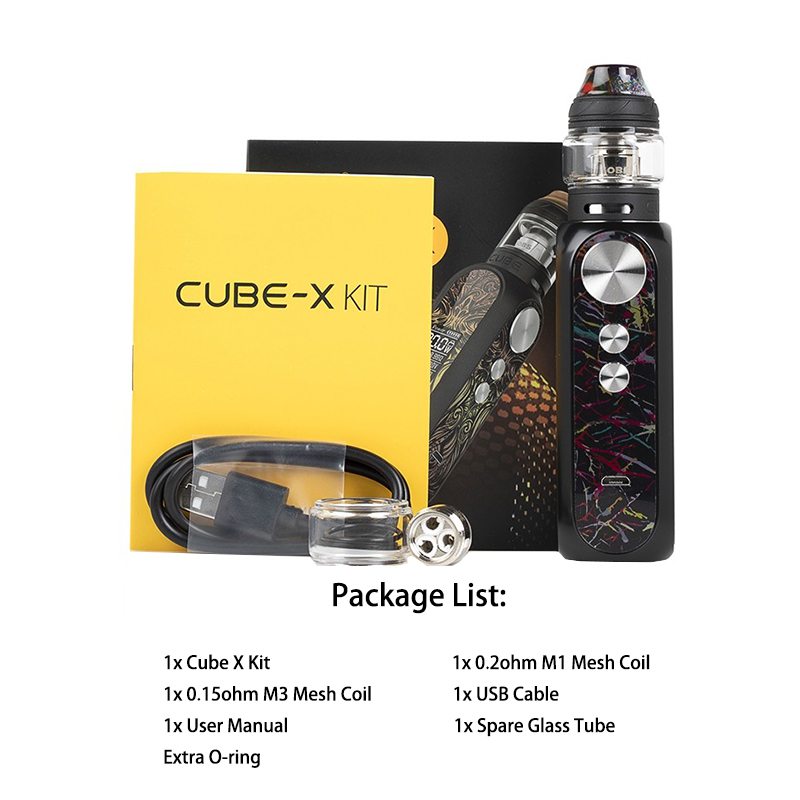 Product added to wishlist
Product added to compare.

By entering Vape4Ever, you affirm that you are of legal smoking age 21+ and you agree to be Age Verified.