Usonicig Zip Pod Cartridge 2pcs
There are not enough products in stock
Usonicig Zip Pod Cartridge 2pcs is the product of brand Usonicig, it's one of the best vapor products with the option of Zip pod:2pcs, etc.
Usonicig Zip Pod Cartridge 2pcs Instructions
Overview
Usonicig Zip Pod Cartridge 2Pcs/Pack has a one-of-a-kind pod element, i.e. a top fill childproof axle. The juice volume is 2ml and users can easily refill a great variety of flavorsome nic salts and CBD from the top. This device converts liquids into genuine tasty sessions. You can enjoy vaping without any mess. Furthermore, it has a durable Ultrasonic chip that can flawlessly operate for more than 5000 puffs. One pack contains two of them.
Usonicig Zip Replacement Pods Package Includes
2 x Usonicig Zip Pod Cartridge 2ml
Specifications
Size: 39 x 34 x 20mm
Features
No coil, tidy vaping, no burning, only pure taste
Unique and outstanding filling design
Well-known for providing supreme flavor from nic salts and oil
Durable Ultrasonic chip that can operate for more than 5000 puffs.
Childproof design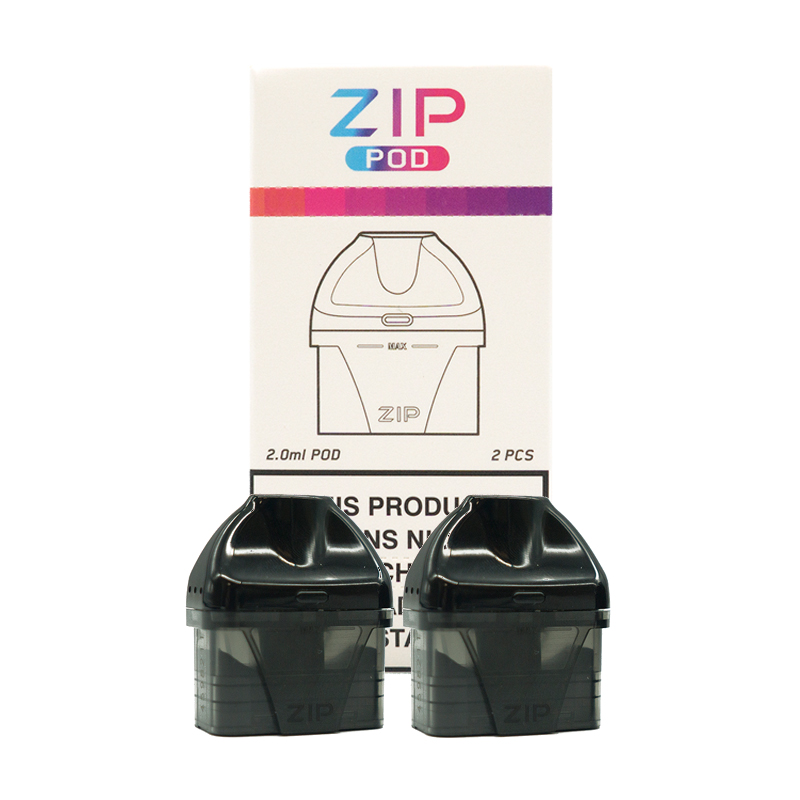 Customers who bought this product also bought:
Product added to wishlist
Product added to compare.

By entering Vape4Ever, you affirm that you are of legal smoking age 21+ and you agree to be Age Verified.