VOOPOO DRAG Nano Replacement Pod 4pcs Cartridge
VOOPOO DRAG Nano Replacement Pod 4pcs Cartridge is the product of brand VOOPOO, it's one of the best vapor products with the option of 1.8ohm Pod:4pcs, etc.
VOOPOO DRAG Nano Replacement Pod 4pcs Cartridge Instructions
Overview
Immediately after its launch, Voopoo Drag Nano got excellent ratings for its excellent performance in a super-compact package. To meet the needs of these MTL customers, the manufacturer has launched Drag Nano replacement Pod cartridges with a Coil.
Why these Pods so superior? For this we will return to the main catalyst of the original device: the little dimensions that control not so mini performance metrics. The Nano replacement pod cartridges are extremely light and do support the operating ethos of the device. Simultaneously, they are exceptionally durable and are able to support countless vape sessions.
Each Voopoo Drag Nano replacement pod cartridge has a atomizer coil with a resistance level of 1.8ohm. This is ideal for fans moving from an mimetic platform, who want a tight, compact design. In addition, Drag Nano makes rich and powerful throat hits, imitating cigarettes like no other tools in the market.
In conclusion, Drag Nano has a great performance. Therefore, it is necessary to ensure that the components integrated in the system come directly from the producer. Voopoo Drag Nano replacement capsule undergoes rigorous testing and quality. In addition, it generally ensures that 100% of the Voopoo parts are genuine.
Drag Nano replacement Pod Specifications
Capacity: 1ml
Resistance: 1.8ohm
Compatible with Voopoo Drag Nano pod system kit
Drag Nano replacement Pod Package Includes
1 x 4pcs VOOPOO Drag Nano Replacement Pod Cartridge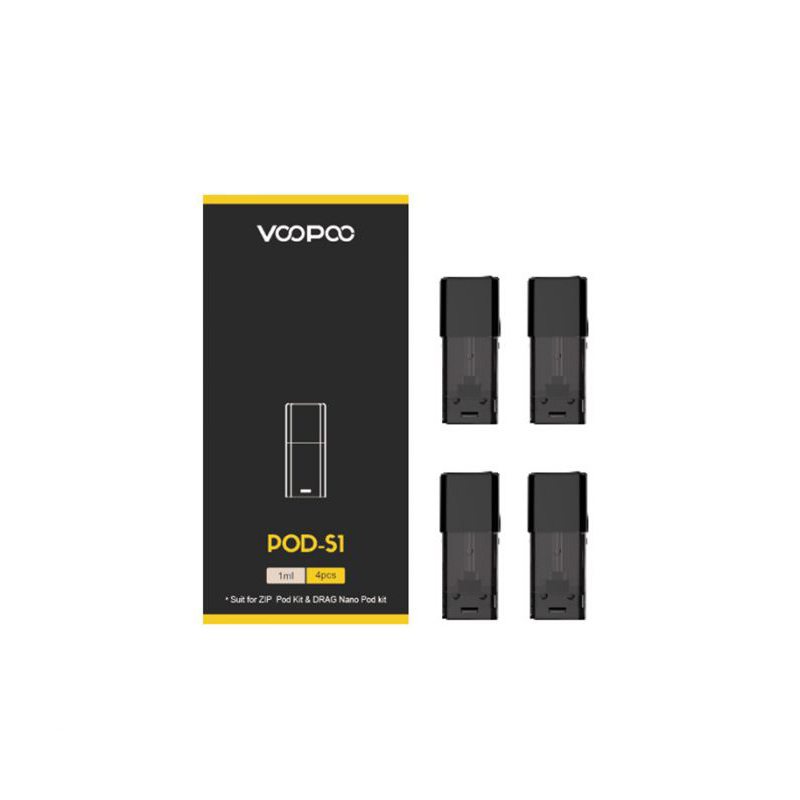 Customers who bought this product also bought:
Product added to wishlist
Product added to compare.

By entering Vape4Ever, you affirm that you are of legal smoking age 21+ and you agree to be Age Verified.