Grape Drink - Glas Basix Salt
There are not enough products in stock
Grape Drink - Glas Basix Salt is the product of brand Glas, it's one of the best vapor products with the option of 30mg:30ml, etc.
Grape Drink - Glas Basix Salt Instructions
Grape Drink - Glas Basix Salt Vape Juice Instructions
Overview
Grape Drink - Glas Basix Salt Vape Juice is like a blended grape drink, acquiring notes of sweet grapes, tropical organic product juice, and a trace of blended berries to make a special delicious creation. You taste rich and tart notes while the fruity flavor revives all of you over. When you let it out, you get the perfect measure of sugar. With an even proportion, you're promised some delightful throat hits.
Specifications
VG/PG Ratio: 50 / 50
Nicotine Level: 35mg / 50mg
Nicotine Type: Nic Salts
Bottle Sizes: 30ml
Bottle Type: Plastic Dripper
Brand: Glas
Package Includes
1 x 30ml Glas Basix Nic Salts Juice - Grape Drink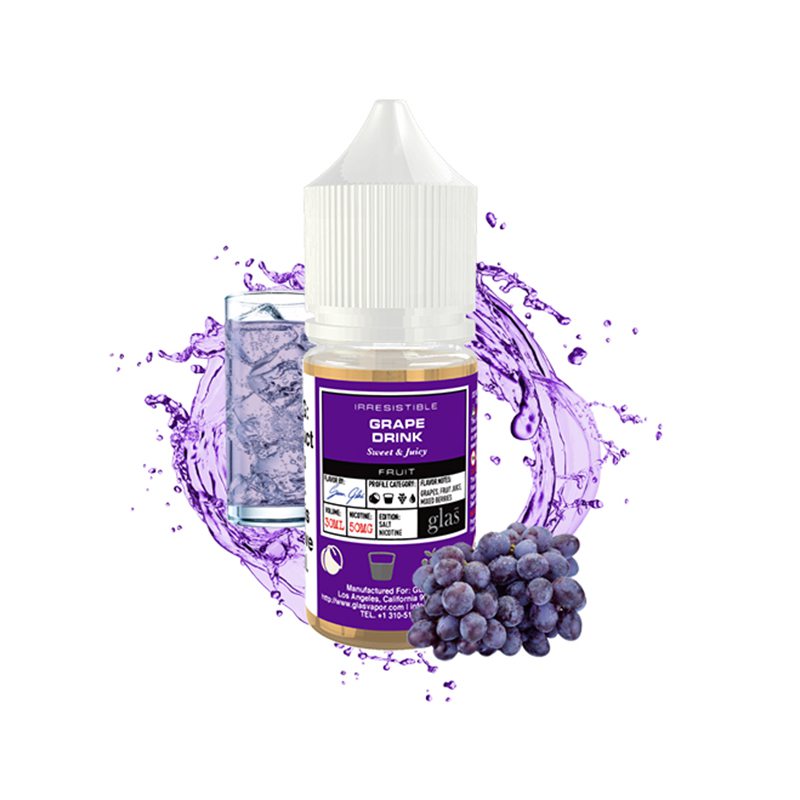 Customers who bought this product also bought:
Product added to wishlist
Product added to compare.

By entering Vape4Ever, you affirm that you are of legal smoking age 21+ and you agree to be Age Verified.