Fizzy Lemonade - Glas Basix Salt
There are not enough products in stock
Fizzy Lemonade - Glas Basix Salt is the product of brand Glas, it's one of the best vapor products with the option of 30mg:30ml, etc.
Notice: This product is currently only supported for free shipping to the United States.
Fizzy Lemonade - Glas Basix Salt Review
Fizzy Lemonade - Glas Basix Salt Vape Juice Instructions
Overview
Fizzy Lemonade - Glas Basix Salt Vape Juice is a delicious frosted late spring drink vape that is great lasting through the year, sweet lemon-lime and tart lemonade are also included for a thrilling vape. Each time you puff, you're blessed to receive a brilliant parity of what sugary and sharpness is about. The hit on your throat alone will have your longings under wraps. In case you absolutely love lemonade and you need to feel invigorated when the temps are burning, go after your case and hit this amazing nicotine salt e-liquid.
Specifications
VG/PG Ratio: 50 / 50
Nicotine Level: 35mg / 50mg
Nicotine Type: Nic Salts
Bottle Sizes: 30ml
Bottle Type: Plastic Dripper
Brand: Glas
Package Includes
1 x 30ml Glas Basix Nic Salts Juice - Fizzy Lemonade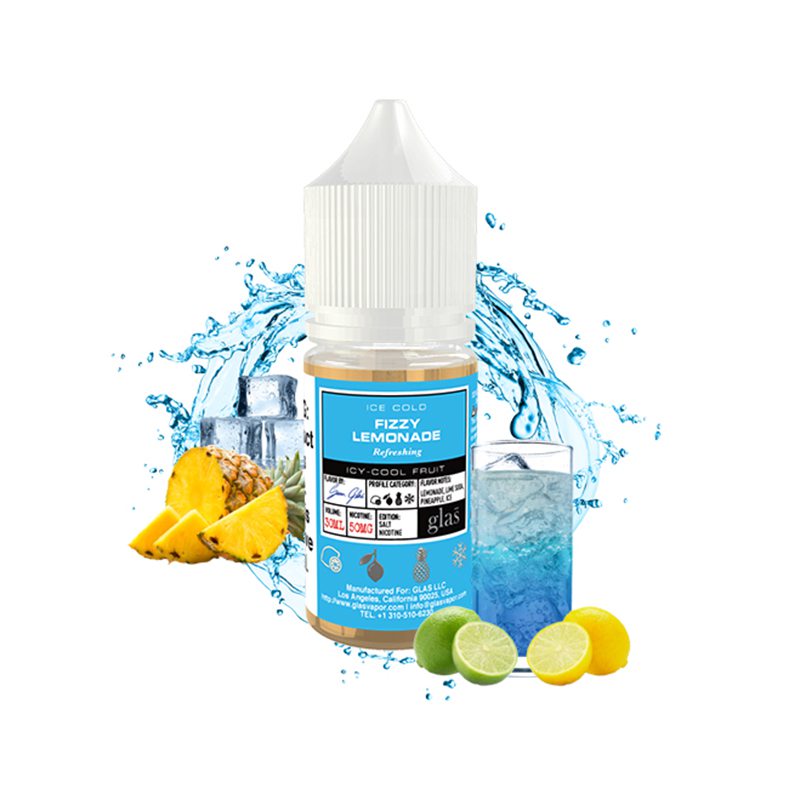 Cheap Vape Products For Sale and Buy
Customers who bought this product also bought:
Product added to wishlist
Product added to compare.