OVNS JC01 Kit
There are not enough products in stock
OVNS JC01 Pod System Kit 400mAh is the product of brand OVNS, it's one of the best vapor products with the option of Aurora Rainbow Kit:1pcs, etc.
OVNS JC01 Pod System Kit 400mAh Instructions
OVNS JC01 Pod Kit Instructions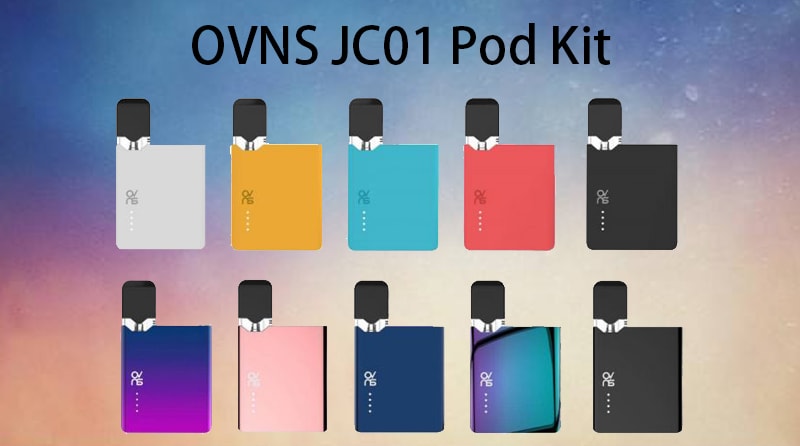 Overview
OVNS JC01 Pod Kit is a specially designed battery that makes use of thin material, making it perfect for using while you are travelling or about your daily life. It is compatible with a range of different pod options from thin oils to nic salt juice.
It is specially designed to support Pods such as the JC01 Refillable 0.7mL Pod vaporizers for e-liquids (2.0ohm) as well as compatible with thin oils (1.5ohm). It can also be used for a wide range of similarly designed pods from several popular brands within the market.
The JC01 Pod kit is uniquely designed for simplicity. It makes use of an innovative auto draw-activated firing system that rapidly generates vapor for you, without the inconvenience of buttons.
The system makes use of a 400mAh lithium ion battery that uses a consistent output-based system. In addition to this, it has been installed with a power LED light indicator, which can be used to determine how much battery you have left no matter where you are.
On the device, there are a total of four lights. Three of these lights are located on the bottom of the device itself and are used to indicate battery life. The final light is also located on the bottom and shines whilst the device is in use.
The JC01 Pod System itself is only 2.6 inches long and 1.5 inches wide, whilst also being under half an inch in thickness. This makes it one of the smallest systems available on the market, making it as convenient as possible.
.
OVNS JC01 Pod Kit Features
A simple to use Smart MCU chipset
A small pod system for CDB oil
LED indicator lights to show battery levels
Ceramic coil head to provide a better taste
Perfected design for ease of use
Slim body shape, for increased comfort and mobility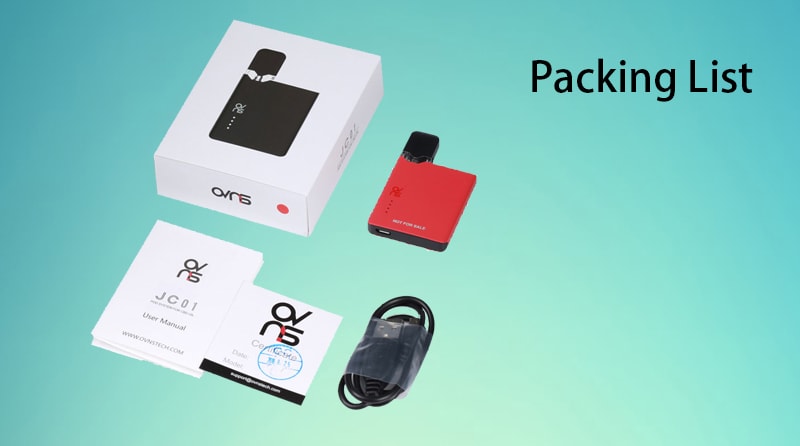 OVNS JC01 Pod Kit Package Includes
1 x JC01 Battery
1 x JC01 Pod Cartridge
1 x USB Cable
1 x User Manual
OVNS JC01 Pod Kit Specifications
Size: 65mm x8mm x40mm
Capacity: 0.7ml
Battery Capacity: 400mAh
Resistance: 0.5ohm-2.0ohm
Coil type: Ceramic coil
What's more on OVNS JC01 Pod Kit
Compatible with JUUL Pod
While the OVNS JC01 has a number of unique features, one that stands out is its ability to be compatible with JUUL pods. This allows for an ease of use, as you can simply stock up on any juice you need via any smoke shop that provides JUUL pods, which can then be used on your OVNS JC01 battery device. Additionally, you can use your JC01 pod and use it on a JUUL battery device so that you can vape using any juice of your choosing.
More Battery Life and Refillable Pods
Due to its innovative design, OVNS make use of a 400mAh internal battery within the JC01 pod kit itself. This allows for a long battery life so that you can vape for longer periods of time. Additionally, you can charge it via a USB whenever and wherever you are.
Easy to Charge
OVNS JC01 Pod Kit includes a standard micro-USB charger for ease of charging. If your phone makes use of a micro-USB charger, then your JC01 charger will be more convenient to you. This is you will have the option to charge your device from any location in no time at all.
Smart MCU Chipset
JC01 pod vape uses an innovative smart MCU chipset, allowing for a smoother and instantaneous inhaling experience
Difference Between OVNS JC01 VS JUUL
JC01 pod system makes use of a larger 400mAh battery capacity compared to the JUUL's, with a battery capacity of 200mAh. As a result, the JC01 pod kid offers double the battery capacity compared to the JUUL. This allows for an overall longer battery life, for a longer usage time before your device needs to be charged.
JC01 Pod cartridge also have multiple uses in a range of different cartridges, as well as Pro Pods such as CBD Tank and E-liquid Pods. This allows for greater overall usage and higher-quality puffs.
The JC01 battery can make use of JUUL pods, whilst JUUL batteries can utilize JC01 cartridges. This reduces any limitations regarding the flavors you intend to use, or the time in which your battery lasts.
Overall, whilst both of these systems provide a range of benefits, each having their own unique strengths, the JUUL Pod System is better. However, should you be in need of a cost-effective pen, JC01 systems provide the best value for money.
FAQ for OVNS JC01 Pod Kit Problems
How to Fill the Cartridge of OVNS JC01 Pod Kit?
Begin by removing the plastic mouthpiece cap
Remove the silicone cover
Fill each individual chamber until they are around ¾ full
Replace your silicone cover, ensuring the indented area is on top
Replace your plastic mouthpiece cap
Put the mouthpiece of your device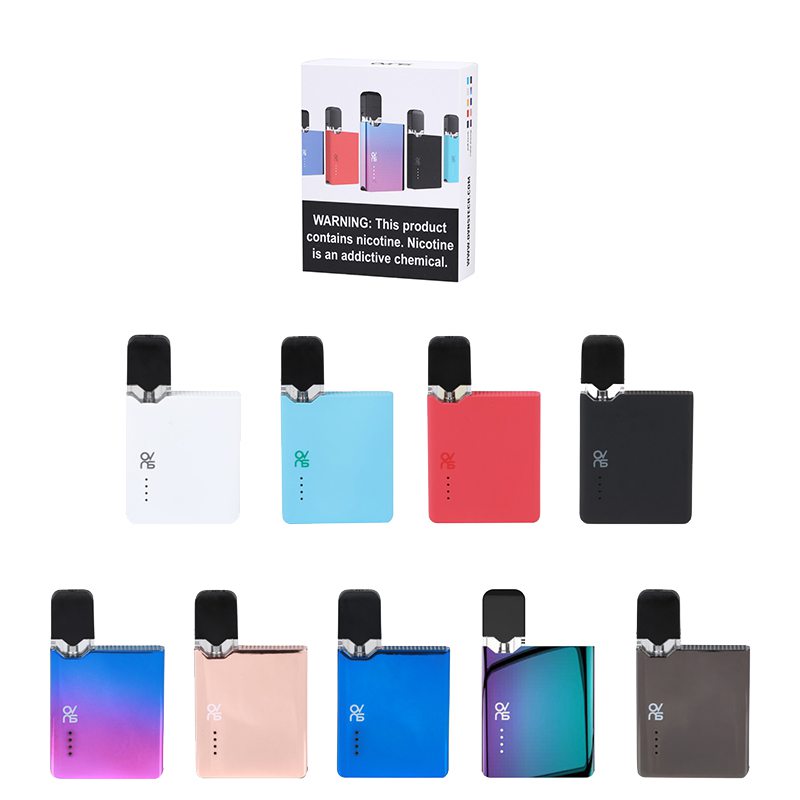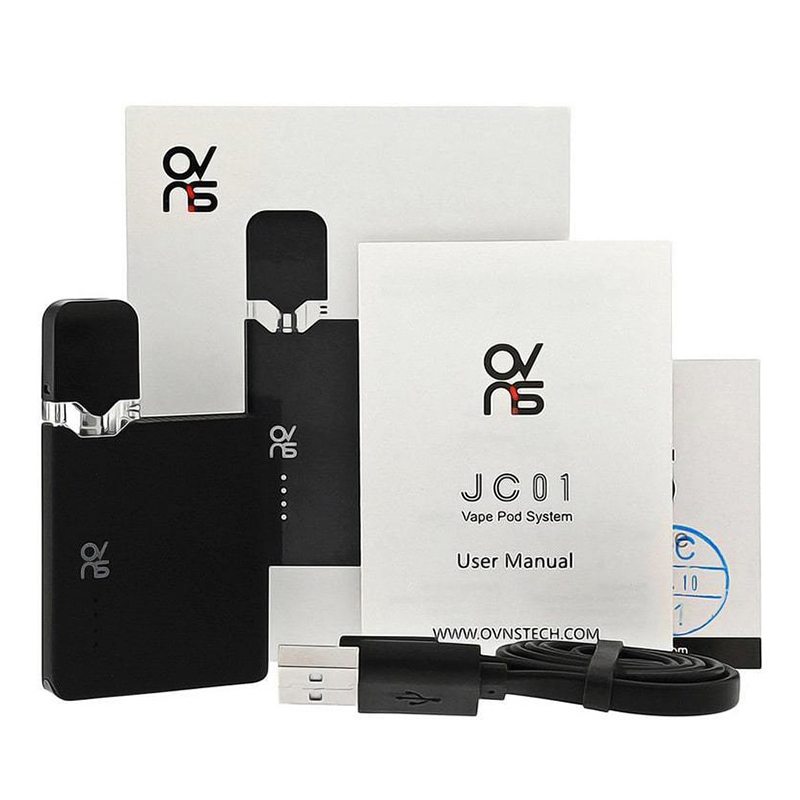 Customers who bought this product also bought:
Product added to wishlist
Product added to compare.

By entering Vape4Ever, you affirm that you are of legal smoking age 21+ and you agree to be Age Verified.