OVNS JC01 Pro Pod Kit For CBD Vape Oil
OVNS JC01 Pro Pod Kit For CBD Vape Oil is the product of brand OVNS, it's one of the best vapor products with the option of Blue Kit:1pcs, etc.
OVNS JC01 Pro Pod Kit For CBD Vape Oil Review
OVNS JC01 Pro Pod Kit Instructions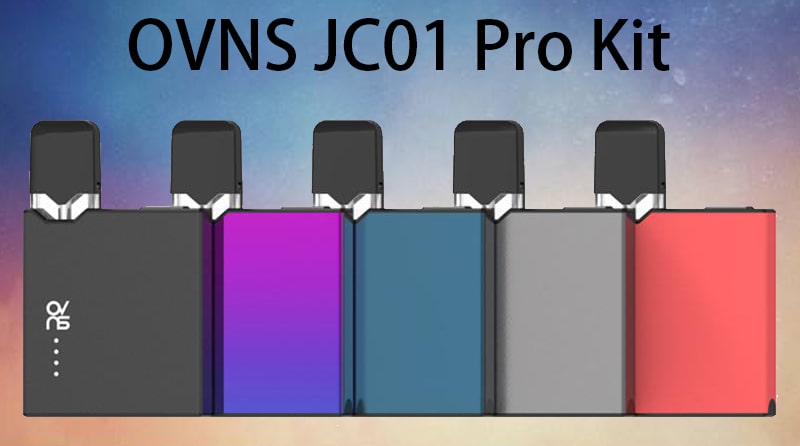 Overview
OVNS JC01 Pro Pod Kit is the next advanced form of OVNS JC01 Pod Kit. A new function is added, in which you can adjust the voltage function. It has a new and improved built-in battery of 400mAh and a cartridge of 1.0ml. This mini sized kit has a very good feel in hand. The battery of JC01 Pro is workable with both JC01 Pod and JC01 Pro CBD Tank. This pod provides the security of your vaping with six protection functions.
OVNS JC01 Pro Pod Kit Features
Includes system for CBD oil
Well suited with JC01 Pro CBD Tank
Very good touch, with a mini design and is portable.
Includes 3 LED indicators: High (70-100%), Middle (30- 70%), Low (<30%)
OVNS JC01 Pro Pod Kit Package Includes
1x JC01 Pro Battery
1x JC01 1.0ml Pod (Installed with 1.5ohm Coil)
1x Micro USB Cable
1x User Manual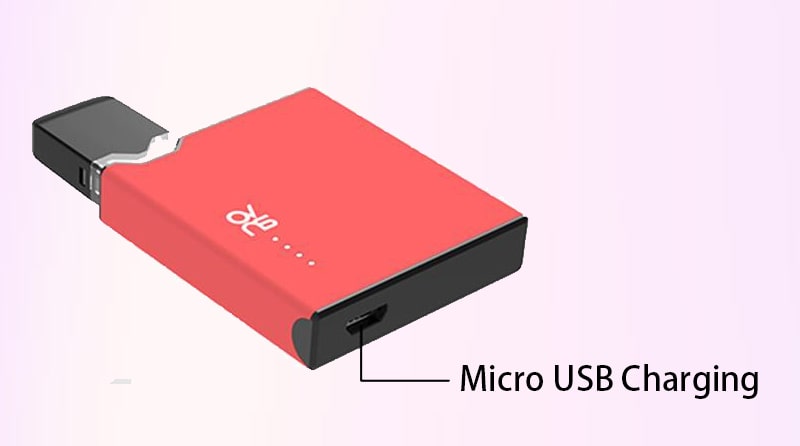 OVNS JC01 Pro Pod Kit Specifications
Slim Size of: 42x 67x 9.5mm
Liquid capacity: 1.0ml
Coil resistance of the pod: 1.5ohm
Battery Capacity: 400mAh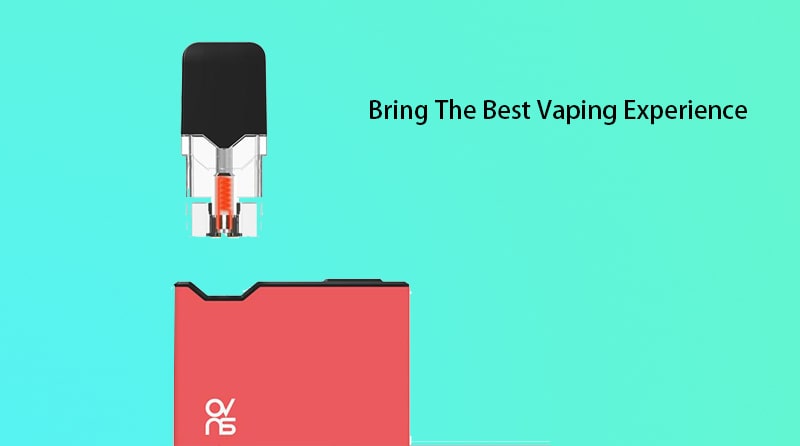 What's More on OVNS JC01 Pro Kit
Most Extraordinary Experience of Vaping
If you use this device, you will get the best vaping experience. It has the ceramic coils which will give you the purest of flavor and the best feeling when it goes inside.
Very Easy to Charge
This device is very easy to charge as it comes with the USB charging. JC01 Pro Kit has a huge battery of 400mAh. With this huge battery you can have longer experience of vaping and also massive vaping.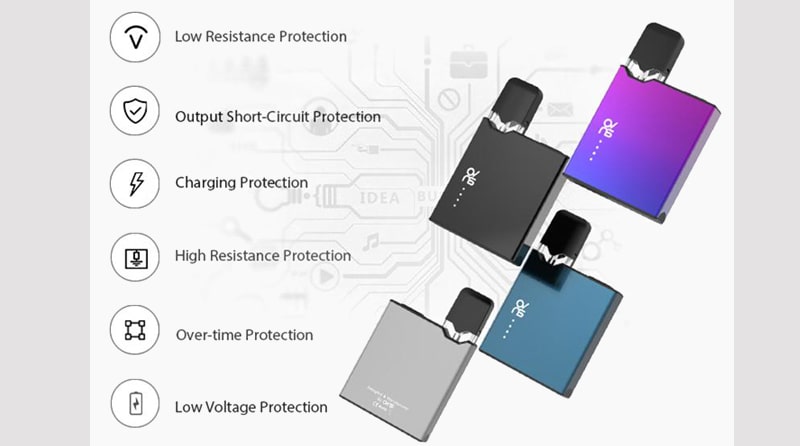 Six Protection Functions
This pod kit has many features which makes it better than the other vaping products. These six protection features make it unique and classy. The features include: Low Resistance Protection, Output Short-Circuit Protection, Charging Protection, High Resistance Protection, Over-time Protection and Low Voltage Protection.
Different Adjustments for Voltage
It has three different voltage modes which makes it very stable and safe. The three power modes include Low, Medium and High power. The user can adjust it to his suitable need. If we press it 3 times the red light will be displayed by the LED4 and it will indicate the low voltage. Press 3 times again and the blue light will be displayed indicating the medium voltage output. If we press 3 times again then it will be converted to high voltage indicated by the green light.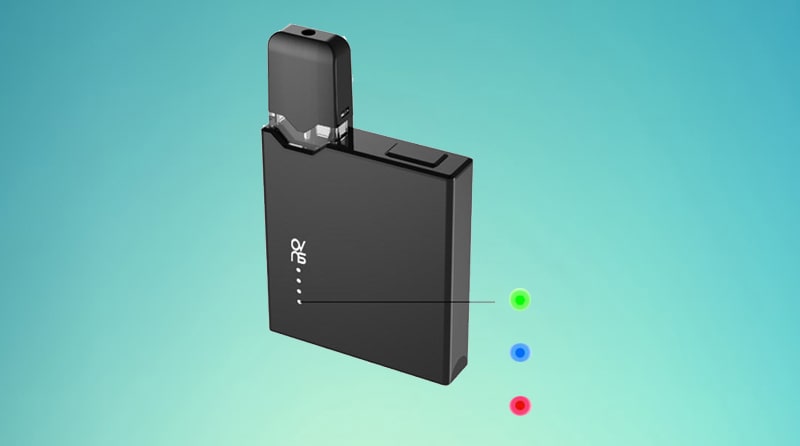 Battery Level Indicator
It has a built-in lithium battery made of polymer and it automatically sleeps when it's not being used. When the power is 100% to 66% the white light turns on. When the power is below 66% white light is indicated on the LED2 and when the power is below 33% white light on only LED3 is on.
Difference Between OVNS JC01 Pod Kit VS OVNS JC01 Pro Kit
Both JC01 Pod Kit and JC01 Pro Kit have the same battery size of 400mAh, which assure powerful vaping all day long. However, you can adjust the voltage of JC01 Pro and customize your vaping experience. However, JC01 Pod Kit has a constant voltage system.
The dimensions of JC01 Pro is 42 x 67x 9.5 mm on the other hand the dimensions of JC01 Pod Kit is 65 x 8 x 40 mm. JC01 Pro is a little larger.
The capacity of JC01 Pro is 1ml and it is way more the capacity of JC01 Pod with 0.7ml. the Pro brings the longer vaping experience.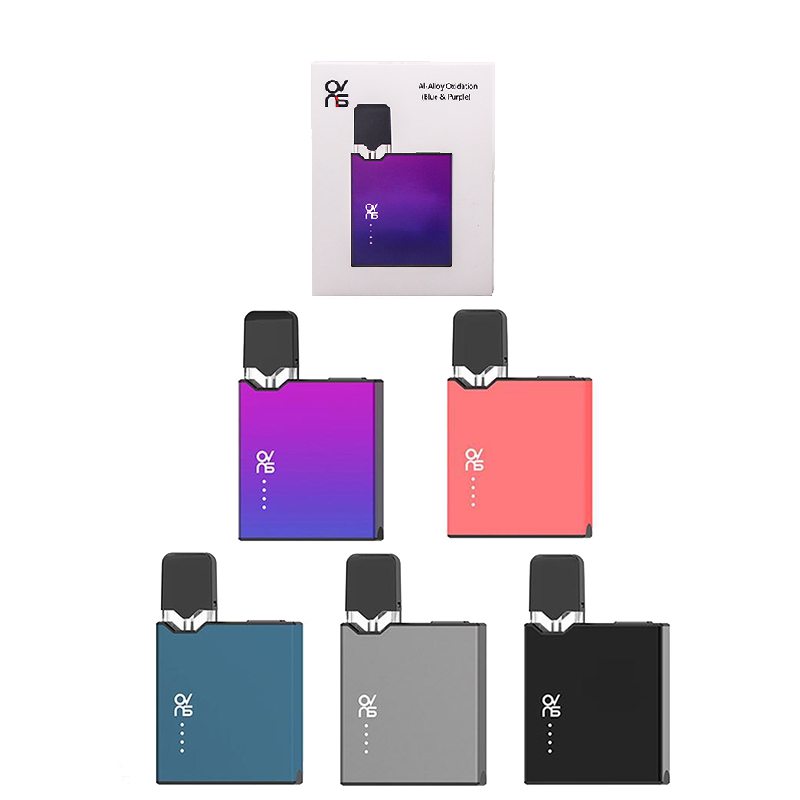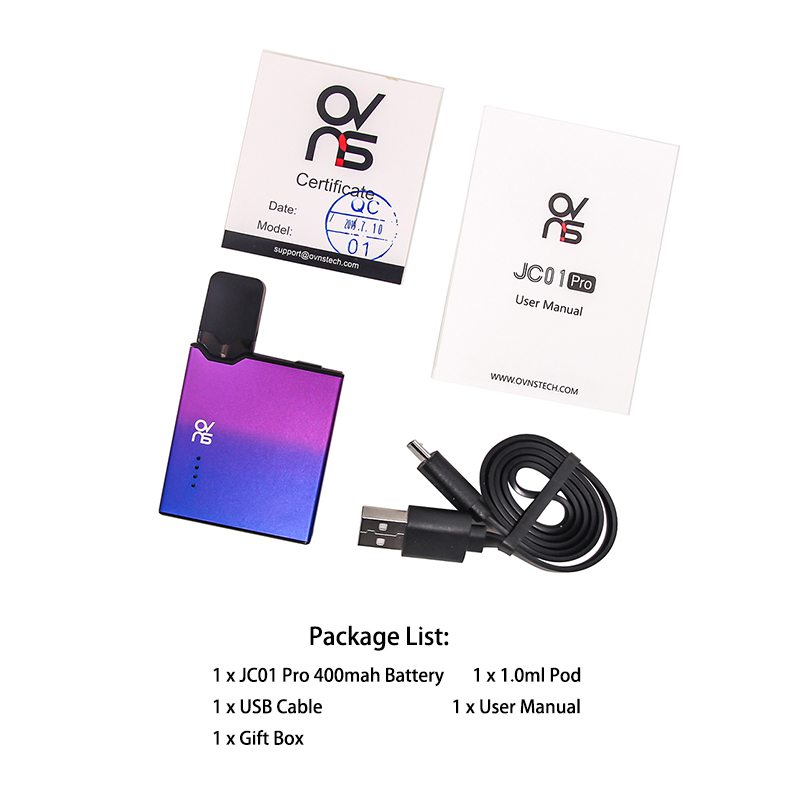 Cheap Vape Products For Sale and Buy
Product added to wishlist
Product added to compare.