Capstone One Dry Herb Vaporizer
Presale
Stock Notice: This product is shipped from China warehouse with 10-15 days delivery time.
Presale available! You can order now, we will give priority to your delivery when the product arrives.
Capstone One Dry Herb Vaporizer 5000mAh with temp control 140℉-460℉and LED display, heated via conduction and convection, features ECO mode and STD mode.
Capstone One Vaporizer For Dry Herb Instructions
Overview
One of the most impressive products manufactured by OVNS is the Capstone One Vaporizer. Capstone One is an outstanding portable vaporizer specifically created for dry herbs. It has an elegant and compact design, and a battery with greater capacity (5000 mAh) than any other similar products on the vaporizer market. Most of the similar vaporizers' batteries are not more than 3000 mAh. Moreover, Capstone One has the best performance on the market thanks to the incorporated innovative technologies. It is convenient, safe, and easy to use. It only takes 12 seconds to warm up, and it produces the smoothest and tastiest vapor thus creating a uniquely enjoyable vaping experience. In terms of preheating, it is pretty fast, because other similar vaporizers usually need 30-35 seconds to warm up. This product has a big herbal chamber with superb ceramic elements which contribute a lot towards the quality and taste of the vapor. The vaporizer is eco-friendly and durable because it is built from medical grade materials.
The Capstone One vaporizer can be charged super-fast because it is charged via a Type-C USB cable. Furthermore, this vaporizer is more effective since it uses both convection and conduction heating. The temperature range is 60℃-238℃ (140℉-460℉), and there are two different pre-set temperature settings available.
Features
Built from medical grade materials with the highest quality
Cutting-edge ceramic heating chamber for dry herbs
Two different pre-set temperature settings - ECO mode (the power consumption of the battery is reduced), and STD (traditional) mode
Battery with great capacity of 5000 mAh
Elegant and compact design
A combination of two different heating methods for an unrivaled vaping experience - convection (air convection technology) and conduction (3D conduction technology)
Extra fast Type-C charging
Borosilicate glass mouthpiece
Color HD display for controlling the temperature
Completely isolated air path which provides pure and clean vaping
Vaping system based on air switch control
Draw activation technology
Specifications
Use For: Dry Herb
Battery Capacity: 5000mAh
Temperature Settings:60℃-238℃ (140℉-460℉)
Heating Technique:Hybrid (Conduction + Convection)
Battery Charge Type: Type-C
Color: Black
Material: Aluminum alloy
Coil Resistance: 0.5ohm-0.8ohm
Size: 109 x 58 x 30mm
Package includes
1 x CAPTONE ONE Dry Herb Device
1 x Dab Tool
1 x Cleaning Brush
1 x Type-C USB Cable
1 x User Manual
What's more on Capstone One?
Conduction and convection are the two most used heating methods in vaporizers. During the process of conduction, the materials (dry herbs) are in direct contact with the heat source, while during the process of convection, the heat is transferred through a medium, such as fluids. Both of these methods are effective and heat the dry herbs in a perfect manner, so that the vapor is excellent. However, when they are combined the effect is even better. That is why most of the users choose Capstone One Vaporizer - it uses a combination of both heating methods, and the produced vapor is the best there is.
The Capstone One Vaporizer is very easy to use. Remove the cap, and fill the ceramic chamber with your preferred dry herbs by using the spoon provided in the package. In order to activate the device, you need to press the power button three times and choose one of the temperature modes. You can adjust the temperature on the temperature control buttons under the LED display for an optimal vaping experience.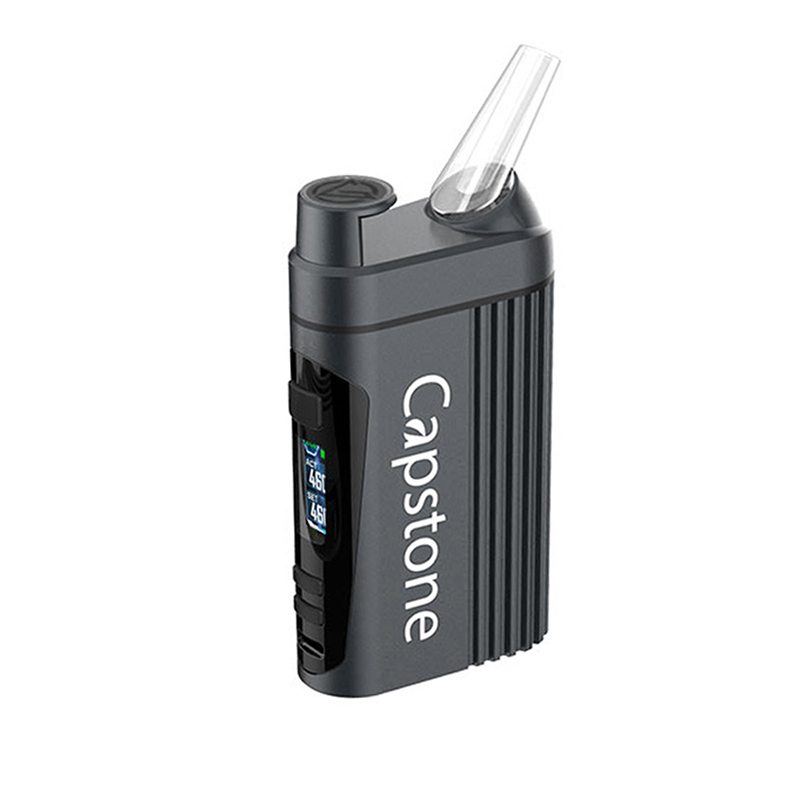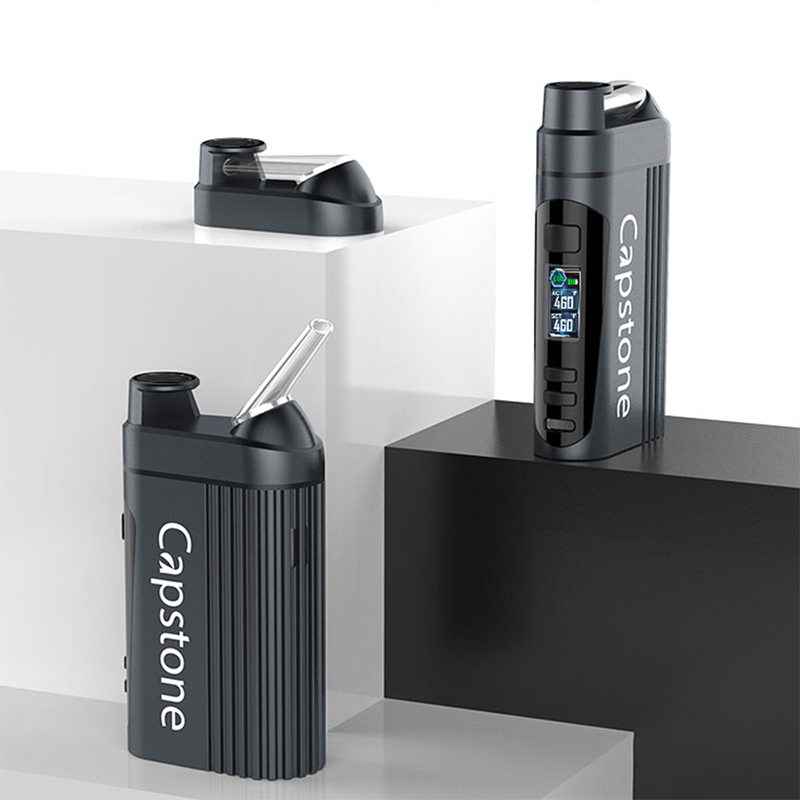 Product added to wishlist
Product added to compare.

By entering Vape4Ever, you affirm that you are of legal smoking age 21+ and you agree to be Age Verified.