OVNS JC02 Pod System Kit 650mAh
There are not enough products in stock
OVNS JC02 Pod System Kit 650mAh is the product of brand OVNS, it's one of the best vapor products with the option of Aurora Borealis Kit:1pcs, etc.
OVNS JC02 Pod System Kit 650mAh Instructions
OVNS JC02 Pod Kit Instructions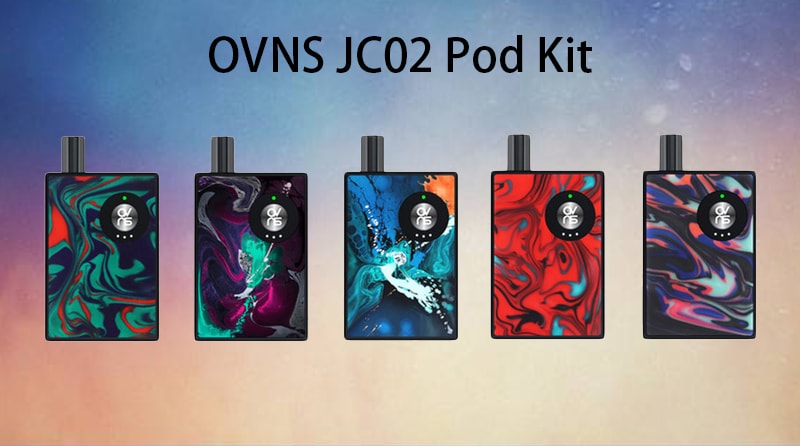 Overview
OVNS JC02 Kit provides an updated to the traditional OVNS JC01 Pod Kit, using the same light weight yet portable design, while enhancing the internal mechanics, ensuring that they are more powerful than ever. The JC02 Pod System makes use of a 650mah battery, with 3 variances in voltage options. Rather than using a traditional auto-draw system, the JC02 Pod Vape successfully utilizes a button, located at the front of the device which works as a firing and power button. The button can be used rapidly, with 3 presses in 2 seconds to switch your device on. The wattage that you are using is displayed in 3 colors, these colors being blue, red and green, each of which displays the power level of your device. Whilst in standby, you can press your fire button 2 times in order to activate a preheating function, specially designed to warm up your oil to the thinner oil itself in order to create an enhanced vaping experience. The varied resin plates create a unique design for each kit produced, making each unique in its own way with its very own colors. The devices uses a micro USB port for charging, alongside a three segmented indicator that displays the status of your battery. The JC02 Pod itself can hold up to 1ml of e-juice. It makes use of a 1.2ohm ceramic coil, specially designed to enhance the taste and effect you receive from each puff. The device even includes a lanyard for easy attachment throughout your day.
OVNS JC02 Pods Features
An eco-friendly resin design, specially designed for ease of use
A battery capacity of 650mAh, for longer usage
Preheating option for enhanced flavor
A power indicator with 3 different levels
Rounded design, for the best vaping experience
Equipped along with its very own JC02 chain
OVNS JC02 Kit Package Includes
1× JC02 Battery
1× 1.0ml Pod Cartridge
1× Chain
1× Micro USB Cable
1× User Manual
1× Warranty Card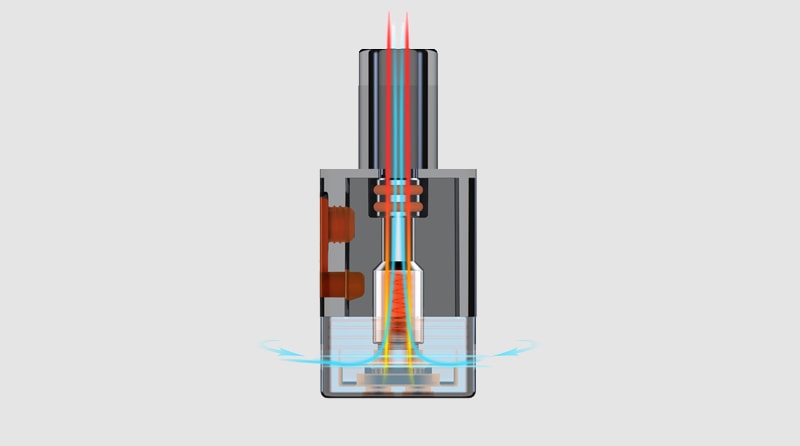 OVNS JC02 Pod Kit Specifications
Size: 38mm×66mm×13mm
Battery Capacity: 650mAh Built-in Battery
Pod Capacity:1.0ml
Coil Resistance: 1.2ohm Ceramic
What's More on OVNS JC02 Pod Kit
Exceptional Smoking Experience
The use of the specialized ceramic coil allows for a unique, yet satisfying taste for a flawless smoking experience.
Range of Color Options
A multitude of individual colors and sturdy wooden materials are used to designed five unique and individual colors for you to choose.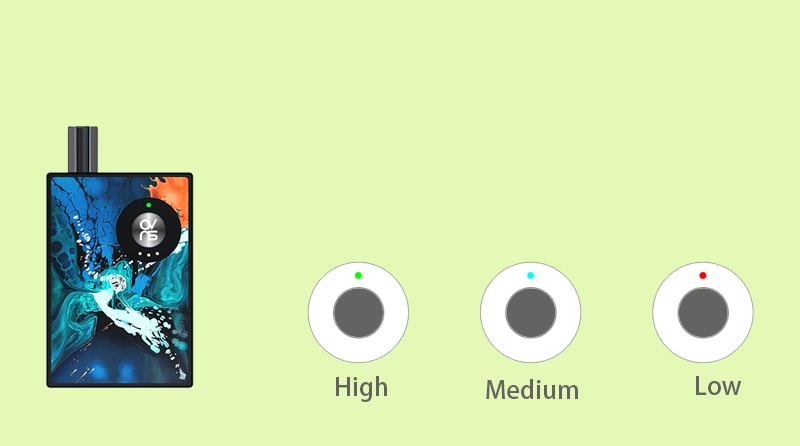 Battery Options
As simple yet clear three-segment light is used to display battery levels.
Three Lights Shown – Fully Powered
Two Lights Shown – 66% Charge Left
One Light Shown – 33% Charge Left
Three Voltage Options
The preheating option is designed to heat up your oil, ensuring that it becomes thinner and as a result, you have a greater vaping experience. Press the button a total of three times within 2 seconds to display three colored lights, each displaying a different power level. The green light displays a high level, the blue displayed medium and the red, a low level.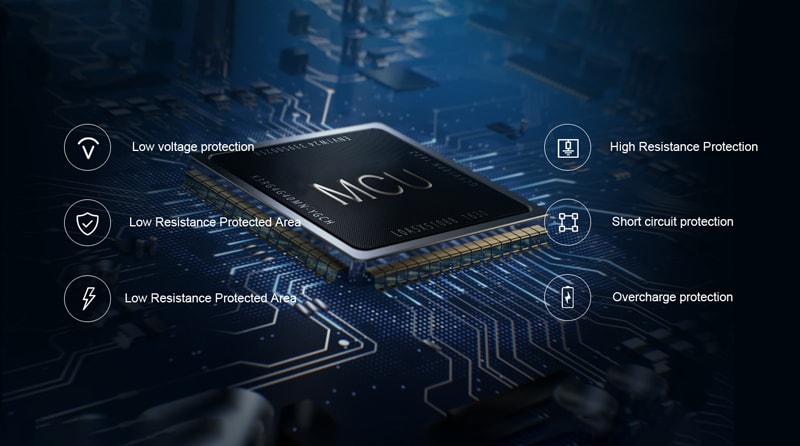 Five Protection Functions
Each of the pod kits are built with 5 unique protection functions. These include: a high resistance level of protection, short-circuit protection, protection against overcharging, a low-voltage protection as well as a protected area for low resistance.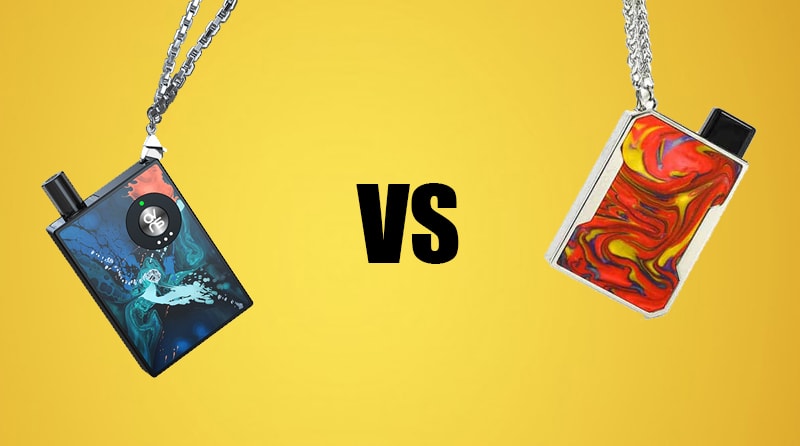 Difference Between OVNS JC02 VS VOOPOO Drag Nano
VOOPOO Drag Nano Pod Kit has a battery capacity of 750mAh while the OVNS JC02 makes use of a 650mAh battery. As a result, the Drag Nano Pod has a higher overall battery.
The VOOPOO Drag Nano pod kit utilizes a GENE Chip Card, which has a total of 5 integrated levels of protection, while the OVNS JC02 makes use of a MCU chipset, which also provides the kit with 5 different protection functions.
VOOPOO Drag Nano pod is designed to be used with nic salt juice. On the other hand, the JC02 Pod System is designed for thicker oils, using a preheating function.
FAQ for OVNS JC02 Pod Kit Problems
How To Fill the OVNS JC02 Pod Kit With E-liquid?
Upon the first time that you use the pod, let the pod stand for a total of two to three minutes before you begin using it.
Whilst you fill your liquid, you must ensure to pull up the silicone plug in order to gain access.
Pour the liquid through the hole.
Replace the silicone plug onto the hole that you have used, ensuring that it is plugged tightly.
Connect your pod with your battery and begin your vaping experience.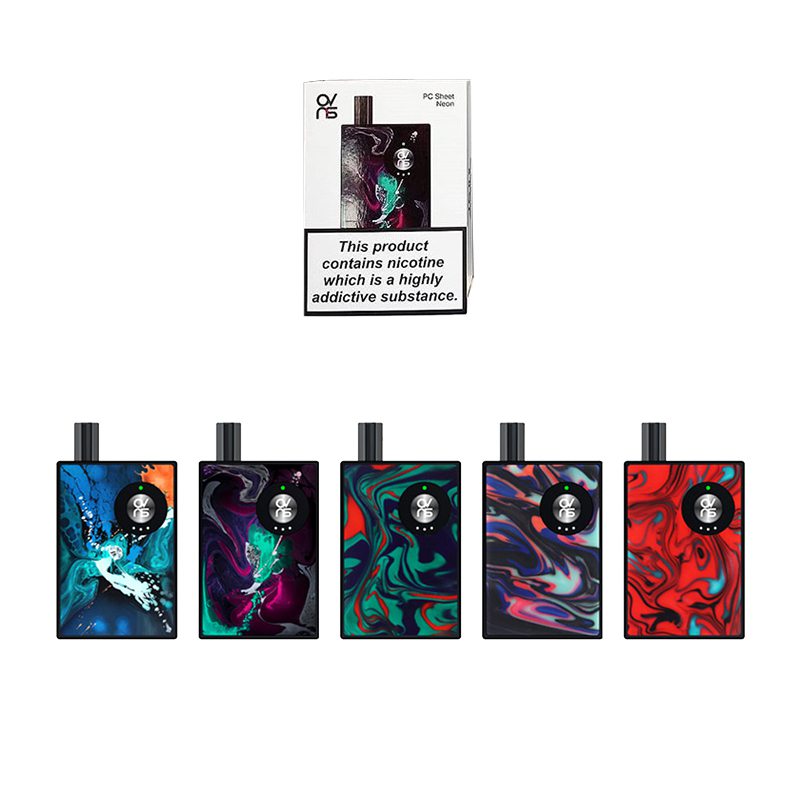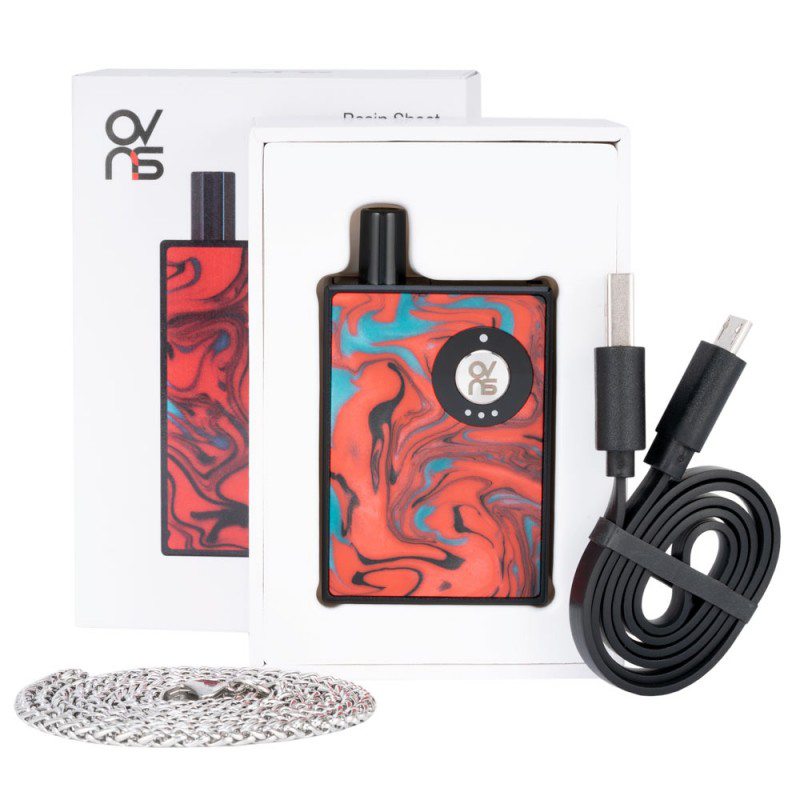 Customers who bought this product also bought:
Product added to wishlist
Product added to compare.

By entering Vape4Ever, you affirm that you are of legal smoking age 21+ and you agree to be Age Verified.