Pink Punch Lemonade - Twist Salt
There are not enough products in stock
Pink Punch Lemonade - Twist Salt is the product of brand Twist E-liquids, it's one of the best vapor products with the option of 35mg:30ml*2pcs, etc.
Pink Punch Lemonade - Twist Salt Instructions
Pink Punch Lemonade - Twist Salt E-liquid Instructions
Overview
Pink Punch Lemonade - Twist Salt E-liquid is a great blend of freshly squashed lemon and red berries to create a combination of nicotine salt that enhances your senses and can certainly satisfy the most sophisticated palate.
The acidity of the berries first hits your tongue and tickles it and then makes your mouth water. The delicious taste of citrus fruits adds shine and loneliness, instantly activating your mood. Lemon juice relieves thirst by rushing in the throat before it becomes rich in sugar at the end of the exhale.
Specifications
VG/PG Ratio: 50 / 50
Nicotine Level: 35mg / 50mg
Nicotine Type: Nic Salts
Bottle Sizes: 30ml
Bottle Type: Plastic Dripper
Brand: Twist E-liquids
Package Includes
2 x 30ml Twist Salt E-liquid - Pink Punch Lemonade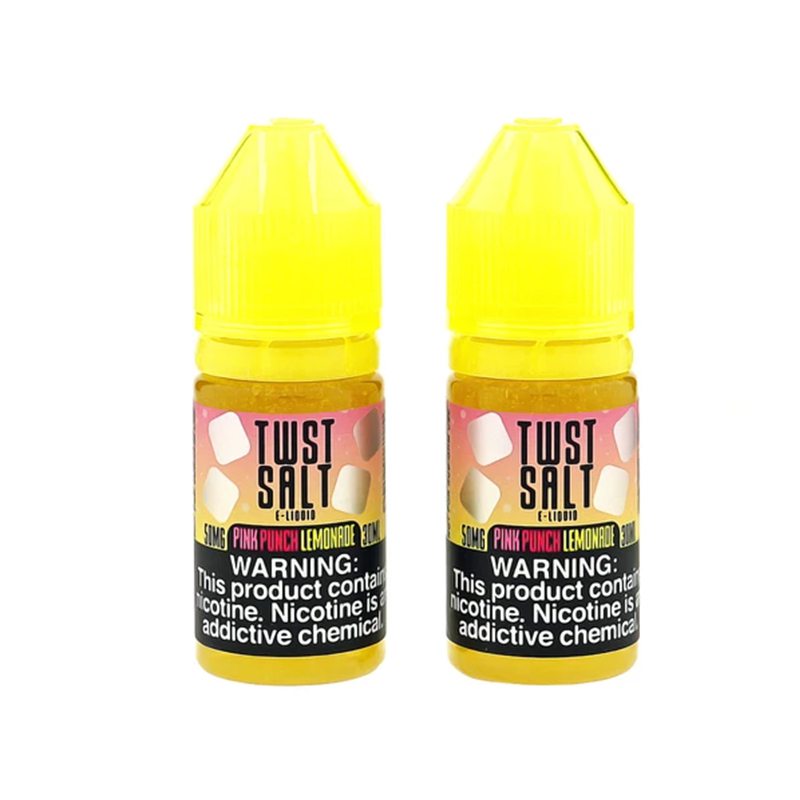 Customers who bought this product also bought:
Product added to wishlist
Product added to compare.

By entering Vape4Ever, you affirm that you are of legal smoking age 21+ and you agree to be Age Verified.