Iced Pink Punch - Twist Salt
Iced Pink Punch - Twist Salt is the product of brand Twist E-liquids, it's one of the best vapor products with the option of 35mg:30ml*2pcs, etc.
Notice: This product is currently only supported for free shipping to the United States.
Iced Pink Punch - Twist Salt Review
Iced Pink Punch - Twist Salt E-liquid Instructions
Overview
Iced Pink Punch - Twist Salt E-liquid is an excellent blend of nicotine salt that combines the famous taste of the shiny pink lemonade with an icy touch to complement this delicious taste of nicotine salt.
When you breathe in, this vibrant taste of berries it awakens your taste buds, while the luster comes out of lemon on the tongue. Berries eventually become sweeter, while a runny sugar counterbalances the acidity of lemon juice. As you exhale, a wave of chills gets you making you want to come back for more.
Specifications
VG/PG Ratio: 50 / 50
Nicotine Level: 35mg / 50mg
Nicotine Type: Nic Salts
Bottle Sizes: 30ml
Bottle Type: Plastic Dripper
Brand: Twist E-liquids
Package Includes
2 x 30ml Twist Salt E-liquid - Iced Pink Punch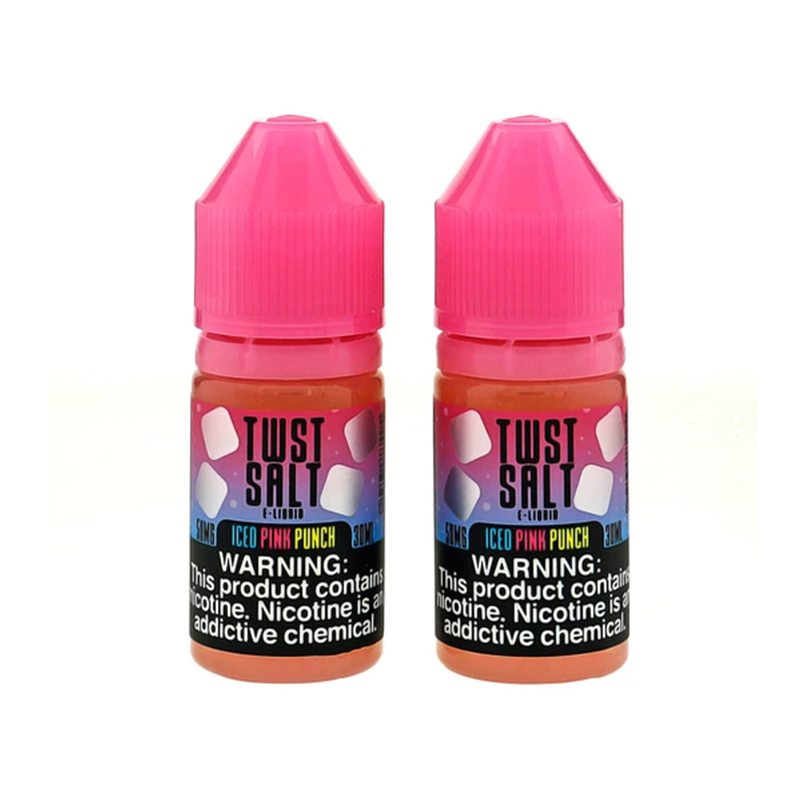 Cheap Vape Products For Sale and Buy
Customers who bought this product also bought:
Replacement cartridge for Aroten pod mod starter kit.
Product added to wishlist
Product added to compare.