Check

Yocan Kodo Review

for more real experience on the product.
Overview
Yocan Kodo represents a tiny portable vape pen battery that will perfectly fit your palm. It has a very stylish design and it is completely discreet. The Kodo battery is appropriate for all 510 threaded oil atomizers available on the vaping market. A single battery is all you need!
Yocan Kodo 510 Thread Battery features a preheat option which enables you to prepare your selected material before vaping, and it creates smooth and tasty vapor. If you want to heat your wax for 10 seconds, all you have to do is press the power button twice. Once the wax is heated, the preheat function will turn off automatically. Also, if you want to deactivate this option, just press the power button twice.
The great majority of oils provide the best vapor at lower temperatures. Most of the vapers have had experience with vaporizers that overheated their oil thus giving them a burnt taste. The voltage of this device is adjustable. You can select one of the three voltage settings (low, medium, and high) in order to enjoy an extraordinary vaping experience. The voltage level can be changed by pressing the power button three times quickly. With this device, expect to enjoy massive clouds at all three voltage settings.
The design of the device includes a hanging hole, so that you can put it on your key ring or lanyard. This way, you will have your vaporizer next to you at all times, and you will never lose it or forget it.
The Yocan Kodo 510 Threaded Battery uses a 400mAh battery which is charged via Micro USB port. This is a very large battery for a relatively small device, and it makes it a powerful one. The battery is completely charged in only 30 minutes, and it will provide you with long and enjoyable vaping sessions. This device has a pass-through charging which means you can charge the battery and vape at the same time. That is very cool and convenient, especially when you are driving, for example.
Features
Fast charges in 30 minutes
Compatible with most of 510 threaded cartridges
Preheat function (10 seconds)
Adjustable voltage
Specifications
Use For: Thick Oil
Battery Capacity: 400mAh
Thread Connection: 510 Thread
Battery Charge Type: Micro-USB
Voltage: 2.5V, 3.0V, 3.5V
Size: 52mm x 20mm x 17mm
Color: Black, Blue, Red, White
Package includes
1 x Yocan Kodo 510 Battery
How to Use the Yocan Kodo?
The Yocan Kodo 510 Thread Battery is an easy-to-use device. First of all, screw your favorite 510-threaded cartridge. Turn on the device by clicking the power button five times. You will see all three green lights flashing which means that the device is one. The three light indicators also show the voltage. Select your desired voltage by clicking the power button three times. If you want to preheat your material, simply press the power button twice. When done, turn the device off by pressing the power button 5 times rapidly.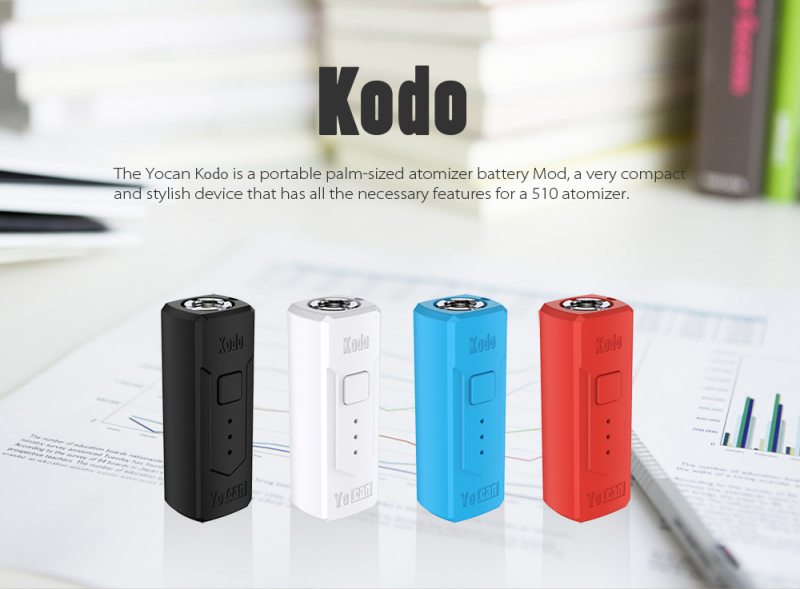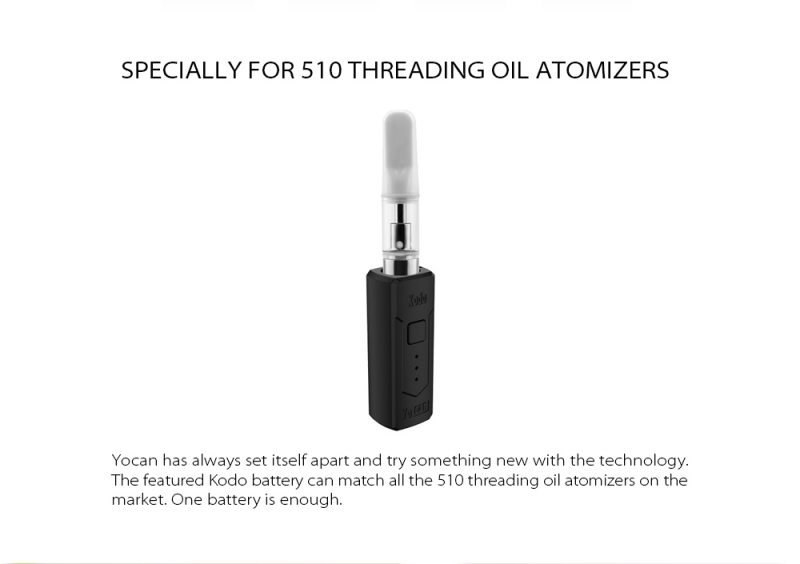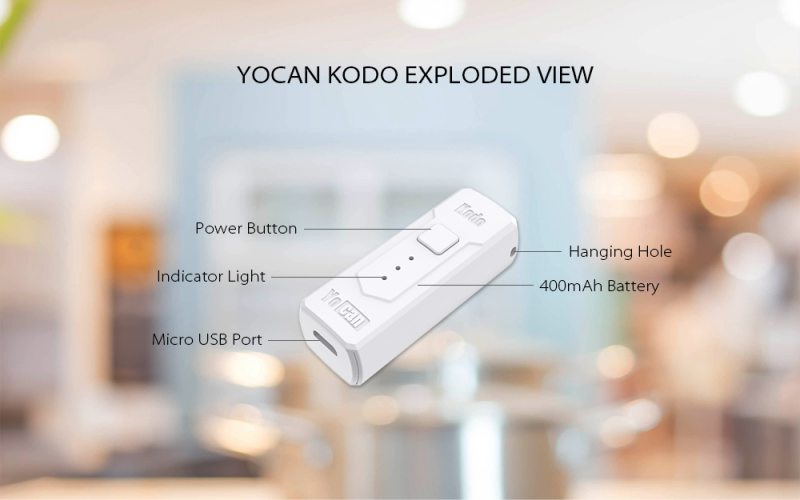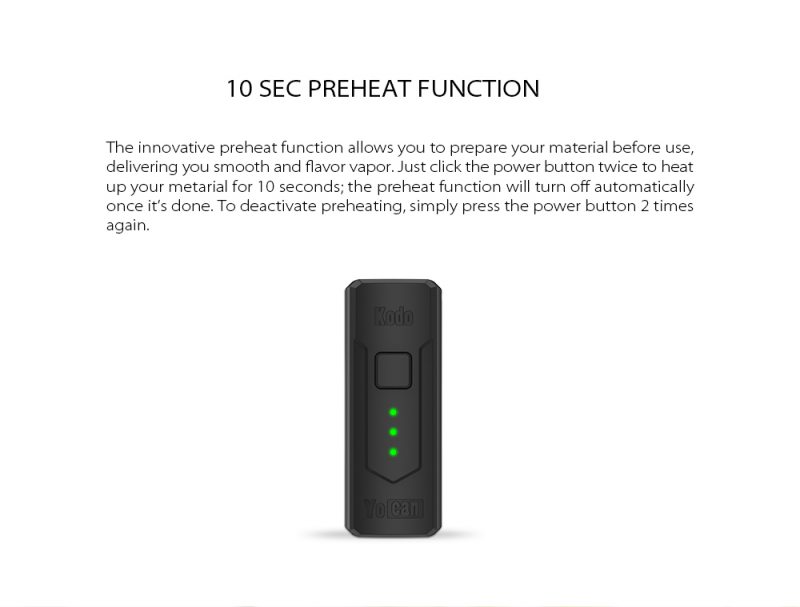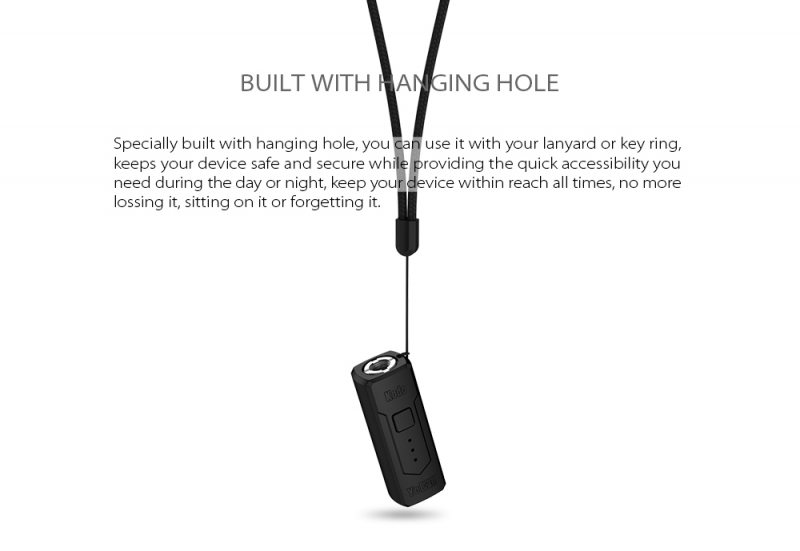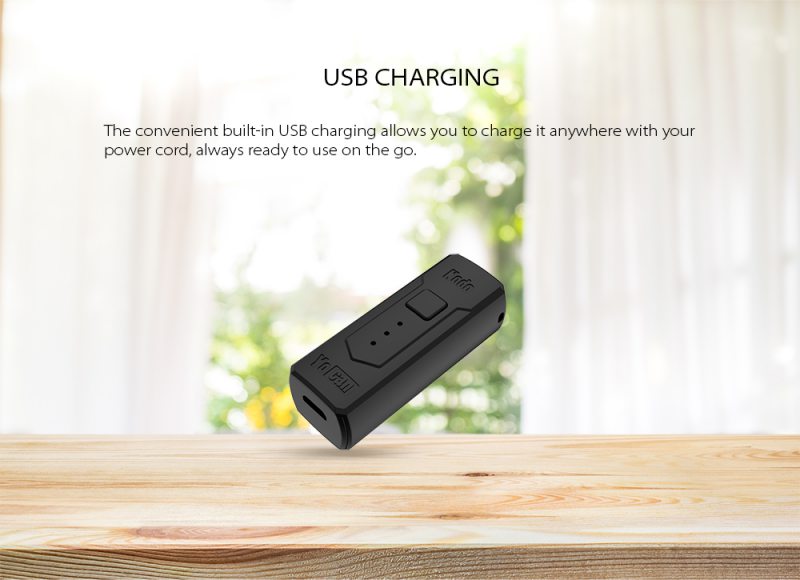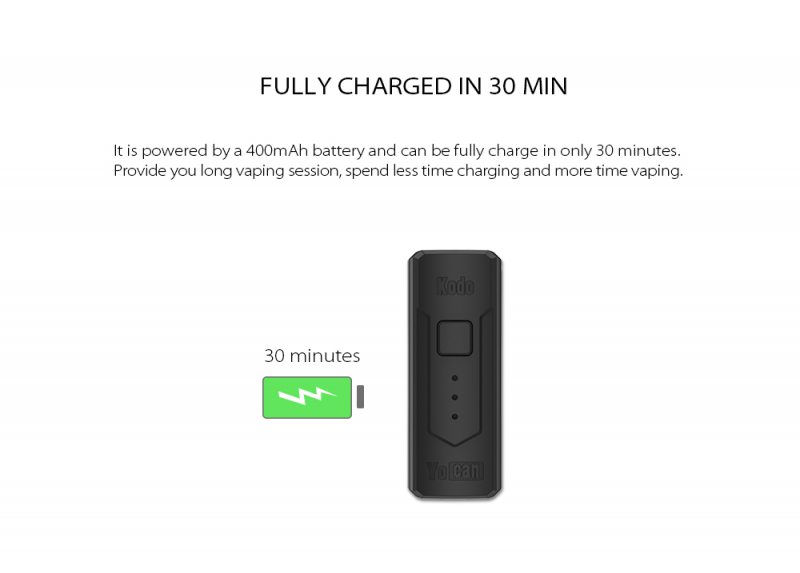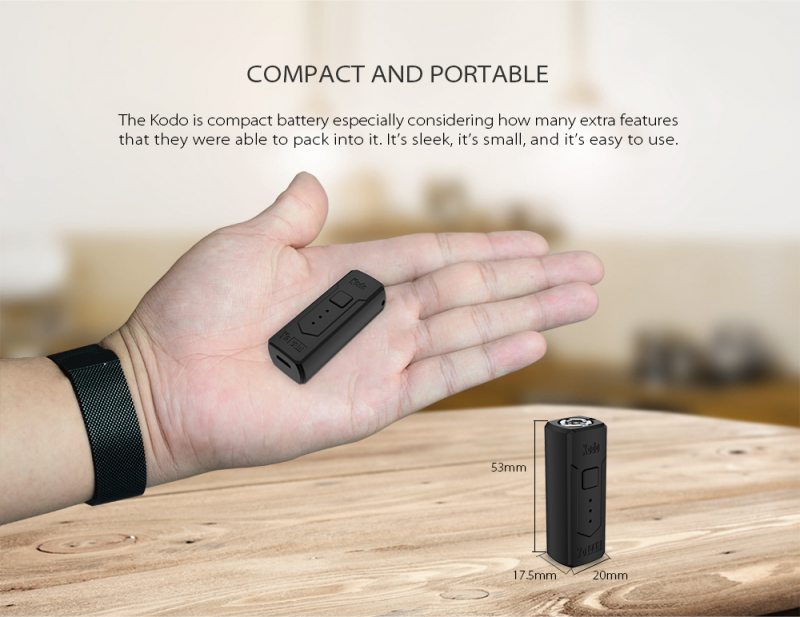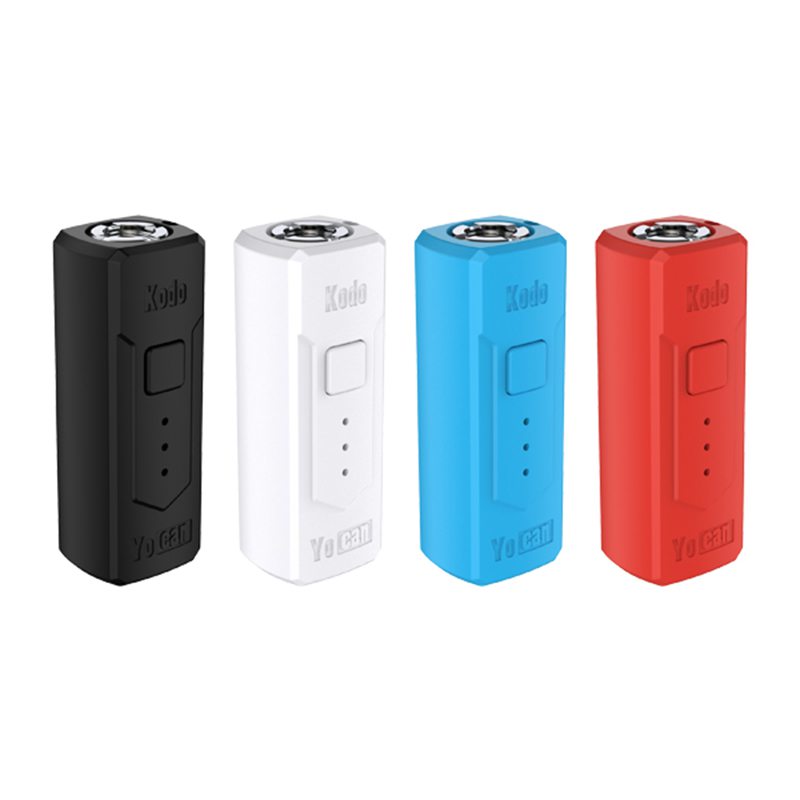 Customers who bought this product also bought:
Product added to wishlist
Product added to compare.

By entering Vape4Ever, you affirm that you are of legal smoking age 21+ and you agree to be Age Verified.