Mucho Salt E-Liquid 30mL is a fruity flavor range of NBHD and provides high nic salt strength with two options 25mg and 50mg.
Mucho Salt E-Liquid 30mL Instructions
Overview
Specifications
Capacity: 30mL per Bottle
PG/VG Ratio: 50PG/50VG
Strength: 25mg, 50mg
Flavors: Berry, Mango Punch, Strapple
Package Includes
1 x Mucho Salt E-Liquid 30mL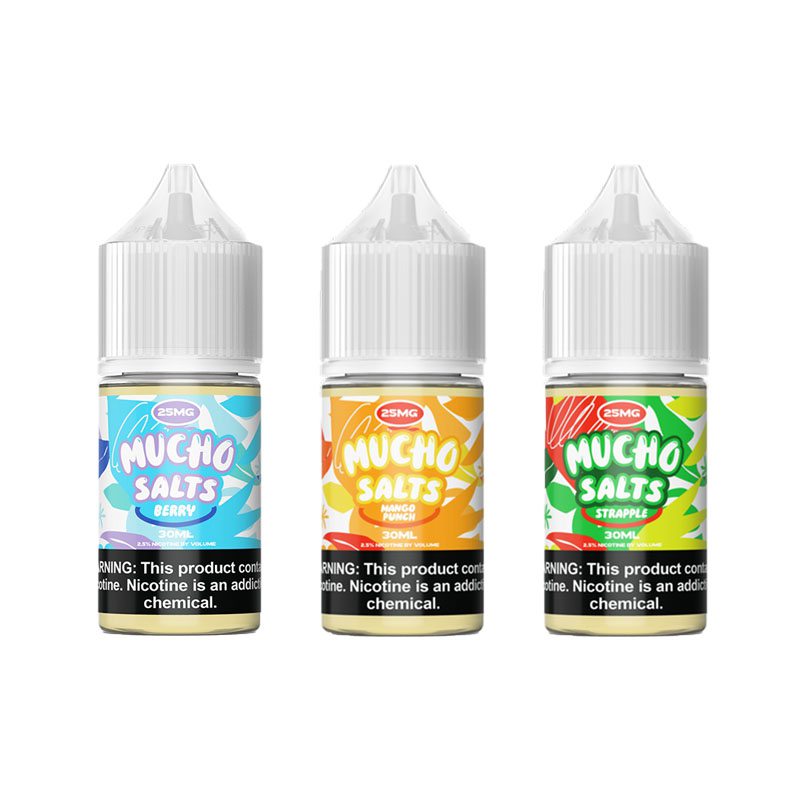 Vibes Rolling Papers
Vibes Rolling Papers
V4-10896-
Vibes 4 Piece Grinder is the product of brand Vibes Rolling Papers, it's one of the best vapor products with the option of Gold 2.5"(63mm):1pcs, etc.
VAPE4EVER
VAPE4EVER
V4-11480-
Lucid Charge Disposable Vape 7000 Puffs features 12mL e-liquid and a Type-C rechargeable battery and provides 7000 hits.
Product added to wishlist
Product added to compare.

By entering Vape4Ever, you affirm that you are of legal smoking age 21+ and you agree to be Age Verified.