Hyve X Mucho JuiceBox Disposable Vape 5000 Puffs
Hyve X Mucho JuiceBox is a rechargeable vape device that supports a USB-C port, which comes in a contrast-color design and provides 3 flavor choices.
Hyve X Mucho JuiceBox Disposable Vape 5000 Puffs Instructions
Overview
HAVE x Mucho juice vapes are disposable and portable with box appearance and high-quality vape, offering a powerful and satisfying experience. Its premium plastic chassis has a great feel to it. This vape's 5000 puffs and 5% nicotine evolutions are intended to produce a potent flavor that lasts for a long time. The throat is soothed and satisfied by its flavor. It comes in a variety of tastes and contains a 12mL juice reservoir which gives you a wonderful taste. The Hyve X Mucho has an outstanding battery life and can give you 5000 puffs. It boasts a sleek and fashionable design that you can use on the go, so you can have a hassle-free vaping experience without sacrificing anything.
Specifications
Puffs: Approximately 5000
Nicotine Concentration: 50mg (5%)
E-Liquid: 12mL
Battery Size: 650mAh
USB Type: Type-C
Flavors: Strawberry Melon Peach, Mango, Sour Apple Grape
Package Includes
1 x Hyve X Mucho JuiceBox Disposable Vape 5000 Puffs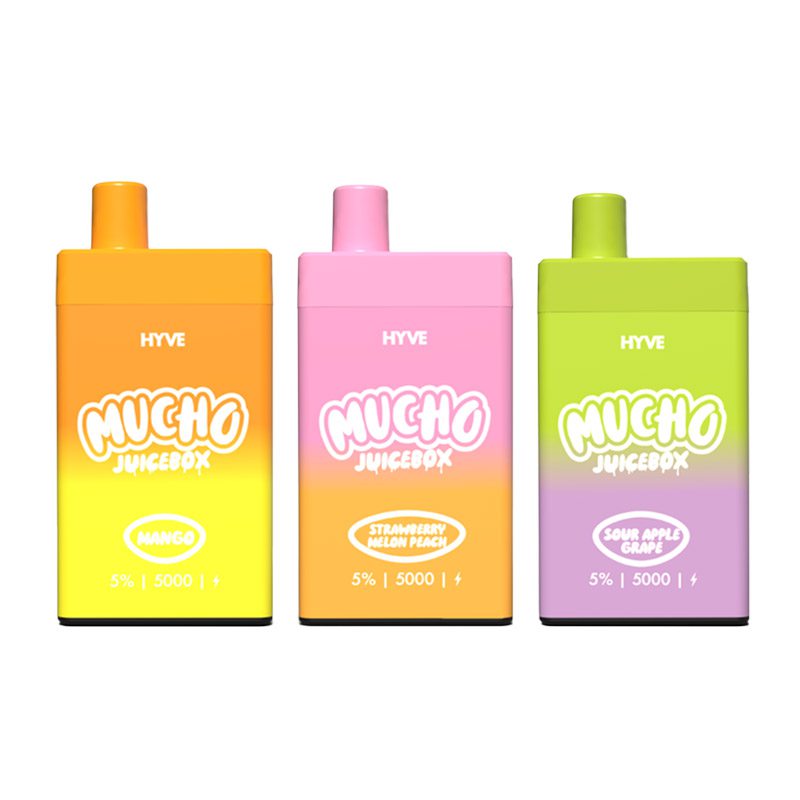 Product added to wishlist
Product added to compare.

By entering Vape4Ever, you affirm that you are of legal smoking age 21+ and you agree to be Age Verified.