Sour House E-Liquid 100mL
Sour House is an e-juice range of NBHD, which boasts novel sour flavors that make you mouthwatering. It offers three different nicotine strengths.
Sour House E-Liquid 100mL Instructions
Overview
Specifications
Bottle Size: 100mL
VG/PG: 70VG/30PG
Available Strength: 0mg, 3mg, 6mg
Flavors: Apple, ICED Watermelon, Watermelon, ICED Strawberry, Strawberry, ICED Raspberry, ICED Apple, Lemon
Package Includes
1 x Sour House E-Liquid 100mL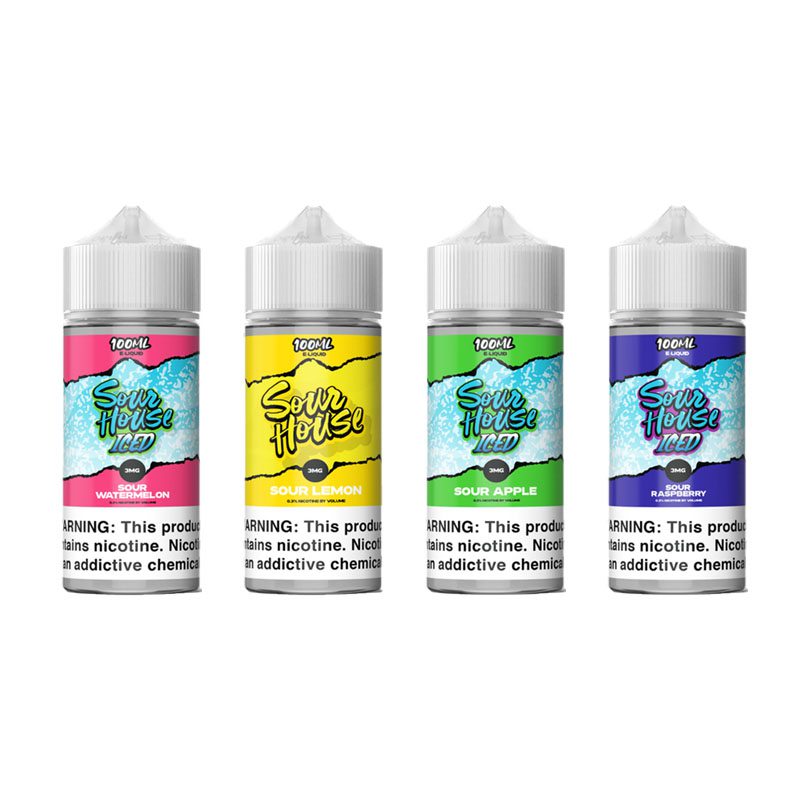 Customers who bought this product also bought:
Lost Mary OS5000 5000 Puffs is equipped with 13mL pre-filled e-liquid and 650mAh battery capacity, providing long and enjoyable vaping.
ZoVoo DragBar F8000 Disposable Vape 8000 Puffs is the first 8000 puffs vape pen on the market, featuring a large capacity of 16mL e-juice.
Lost Vape Orion Bar Disposable Vape 7500 Puffs comes with a cool image on the body. 18mL vape juice guarantees long and pleasant vaping.
Product added to wishlist
Product added to compare.

By entering Vape4Ever, you affirm that you are of legal smoking age 21+ and you agree to be Age Verified.