The Kind Pen Dream Vaporizer Review
The Kind Pen Dream Vaporizer Instructions
Overview
The Kind Pen Dream vaporizer is one of a range of vape pens, accessories and other vape products from The Kind Pen brand. Providing quality vape items at sensible prices, The Kind Pen is an established brand that likes to combine simplicity with style. The Dream vaporizer is just one of many in an interesting and well-presented range.
Suitable for wax, dabs, concentrate and shatter, The Kind Pen Dream vaporizer is a simple to use and versatile vaporizer that is portable, attractive and yet discreet. It features an adjustable temperature setting, leak-proof design, and aluminum and glass combinations for a durable device.
The Dream vaporizer comes with a choice of heating elements. One is a ceramic dish – usually the standard for vaporizers such as this – and the other a quartz atomizer with titanium coils. This unusual feature makes the Dream vaporizer more attractive than many at similar prices.
Features of the Kind Pen Dream Vaporizer
Choice of ceramic or quartz atomizers, offering zero combustion
Can be used with a variety of products including wax and shatter
3 temperature settings for the different vaping experience
Adjustable airflow control
Leakproof and clog-proof design
Built-in safeguards
Aluminium and Glass construction
Specifications
Battery Capacity: 1500mAh
Weight: 9oz
Heating Element: Ceramic
Charging: USB
Temperature Level: 350°F, 390°F, 430°F
Package Includes
1 x Dream Vaporizer
1 x Additional Mouthpiece
1 x Additional Replacement O Ring
1 x Pick Tool
2 x Atomizers
1 x Retractable USB Charging Cable
1 x User Manual
How to Use The Kind Pen Dream?
This really is a very simple to use vape pen with neat and sensible one-touch buttons for the temperature, atomizer and airflow functions. Heating up time is very quick, the pen is discreet and stylish, and the versatility of this model cannot be overlooked. We recommend the Kind Pen Dream vaporizer as a potential option for persons requiring a top quality affordable vape pen that does the job well.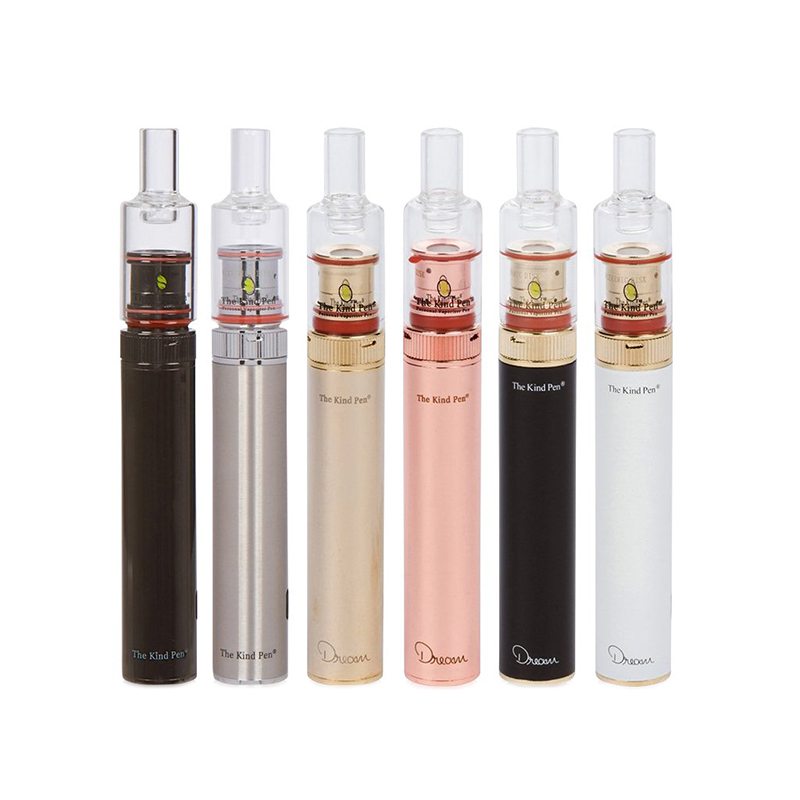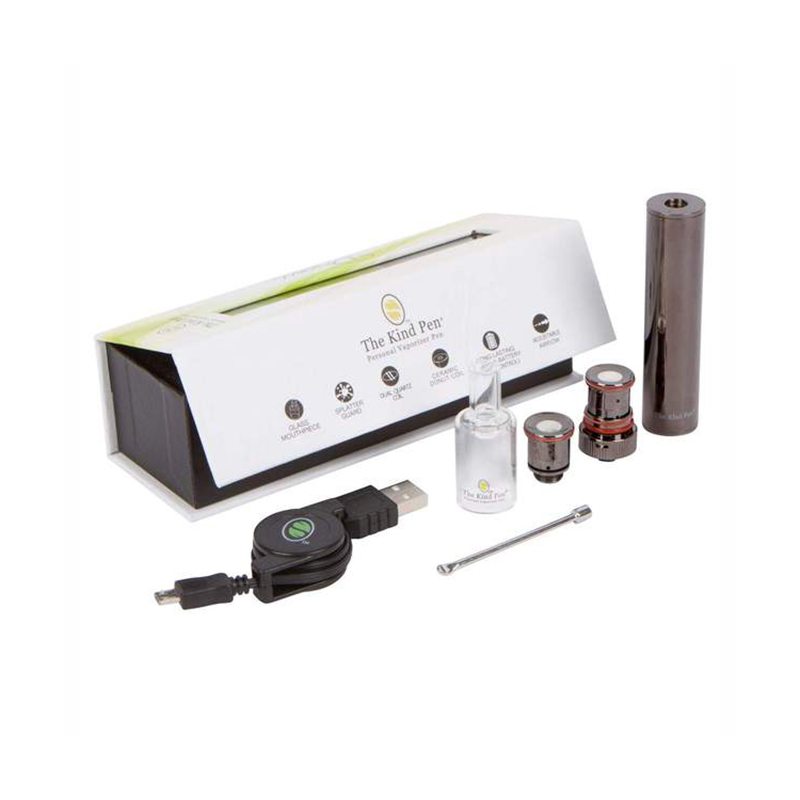 Other Cheap CBD Products For Sale & Buy Now
Product added to wishlist
Product added to compare.