The Kind Pen Twist 510 Battery
The Kind Pen Twist 510 Battery is compatible with most 510 vape cartridges and tanks, featuring 400mAh battery capacity and two preheat settings.
The Kind Pen Twist 510 Battery Instructions
Overview
The Kind Pen Twist is compact, slim, affordable, portable, and includes all the necessary elements attribute for an enjoyable and straightforward vaping sesh. This brand is famous for combining all the amazing and useful features in a battery to create an ingenious design.
The pen battery operates via a single button. Clicking the firing button five times will switch the device on and off, and pressing it twice will activate its 2.0V preheat feature. Its name Twist allows you to adjust voltages by twisting the bottom of the pen. You can toggle between the lowest (2.0V) and highest (4.0V) volts.
The compact size of The Kind Pen Twist fits into the hand perfectly. It is compatible with almost all 510 tanks and carts. Screw the cartridge on the Twist pen's top and activate your device to use it.
The LED indicator surrounding the firing button indicates battery life. Its powerful battery can last an entire day without the need for charging. However, if the LED light signals low battery life, you can quickly charge its powerful 400mAh battery with a Universal USB charger.
There is no complex operation while using this simple and straightforward pen, which supports thick vape juices or oils. However, Twist 510 Battery works perfectly with less viscous liquids and oils. The solid-colored pen comes in a variety of colors like Silver, Black Gold, Rose Gold, etc. Do not hesitate to try. It can be the only 510 thread battery you'll ever need.
Features of The Kind Pen Twist 510 Battery
Delivers excellent hits every single time
510 thread battery with greater longevity
Durable and robust
Comes in multi-colors
Offers variable voltage option
Compact, discreet, and pocket-friendly
Includes an LED light for monitoring battery life
Operates via a single button
Rechargeable via a USB cable
Ideal for less viscous vape liquids and oils
Specifications of The Kind Pen Twist 510 Battery
Dimensions: 5 x 2 x 3 inch
Battery Capacity: 400mAh
Variable voltage Capabilities: 2.0V-4.0V
Charging: USB Rechargeable
Compatibility: Most 510 Carts and Tanks
Colors: Black/Gold, Purple, Gray, White/Gold, Orange, Pink, Gun Metal Black, Red, Teal, Gold, Rose Gold, Green/Gold, Iridescent, Silver
Package Includes
1 x The Kind Pen Twist 510 Battery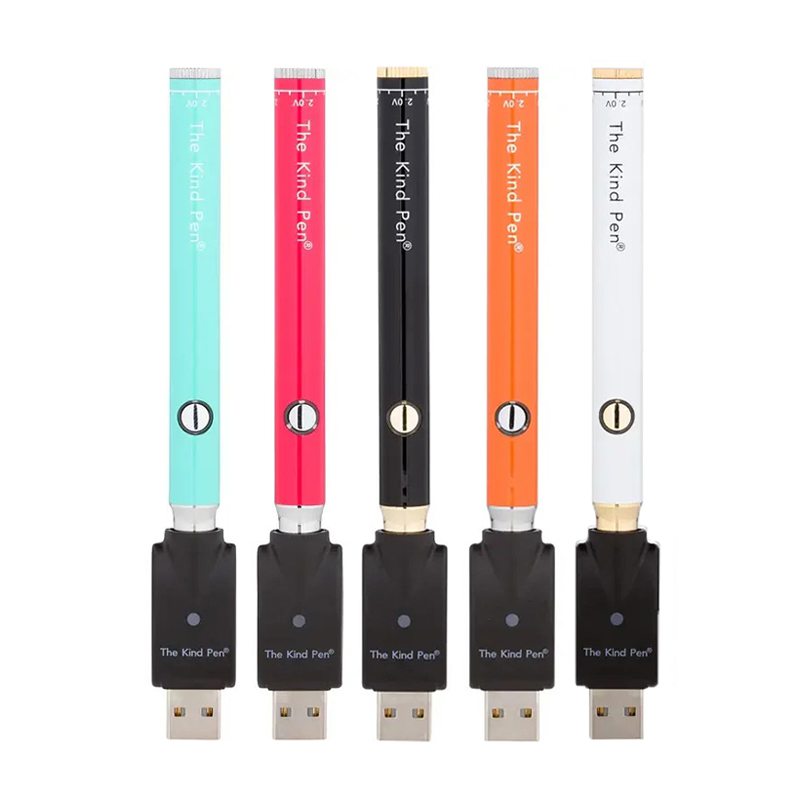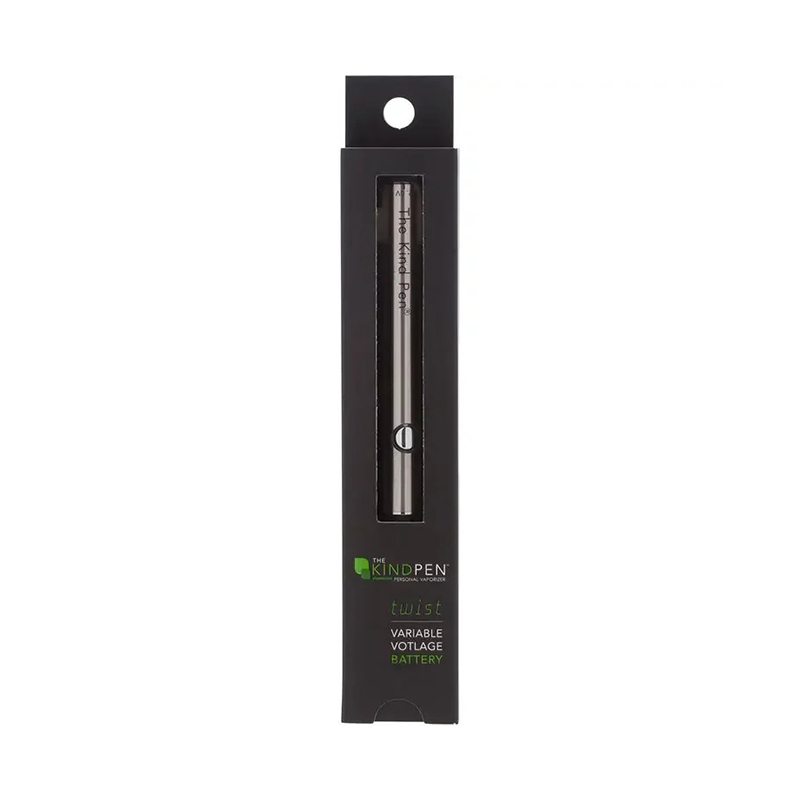 Customers who bought this product also bought:
Product added to wishlist
Product added to compare.

By entering Vape4Ever, you affirm that you are of legal smoking age 21+ and you agree to be Age Verified.