Yocan X Replacement Pod
There are not enough products in stock
Yocan X Replacement Pod is the product of brand Yocan, it's one of the best vapor products with the option of 5pcs, etc.
Yocan X Replacement Pod Instructions
Overview
The Yocan X Replacement Pod is one of the newest Yocan's products, and it is specifically designed for the Yocan X Concentrate Pod Vaporizer. Just like the other Yocan's products, this one has quartz dual coils as well. Thanks to them the extracts are evenly heated, and the vapor is flavorful and smooth. The pods have a side airflow system which is very convenient - it ensures unrestricted draws and it provides comfortable and superior vaping experience. The Yocan X Replacement Pod is very suitable for people who are constantly on the go, because it has a leak-proof chamber. The melted wax concentrates will never leak out of the pod, so you can use it whenever and wherever you like. This product is made of healthy PCTG plastic and it has a duck-billed mouthpiece.
The battery of the Yocan X Concentrate Pod Vaporizer has variable voltage thus providing you with the possibility to heat your favorite wax concentrates at different temperatures. This feature of the battery is maximized by the Yocan X Replacement Pod. The pod has quartz dual coils, and the quartz is the best catalyst for heat. This material transfers heat very quickly, and in no time transfers the battery setting that you have chosen. Thanks to the quartz dual coils you will get enjoyable and satisfying vaping sessions.
The battery of the Yocan X Replacement Pod and the heating element are connected via a magnetic connection. This is another reason why this pod is convenient and easy to use.
Features
Quartz dual coil
Leak-proof design
Side airflow system
Sealed bottom
Duck-billed mouthpiece
Package includes
5 x Yocan X Replacement Pod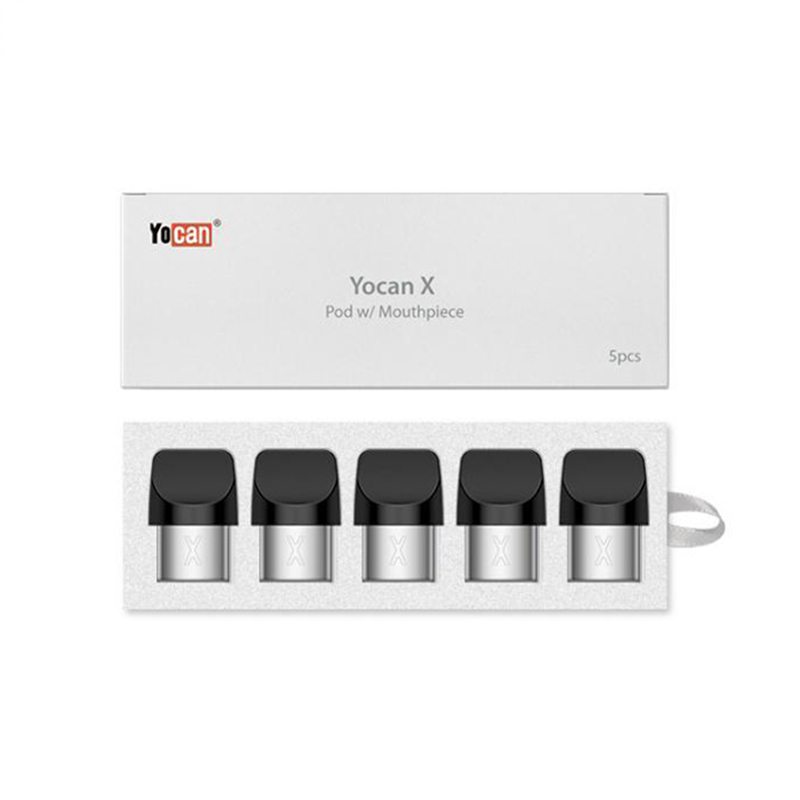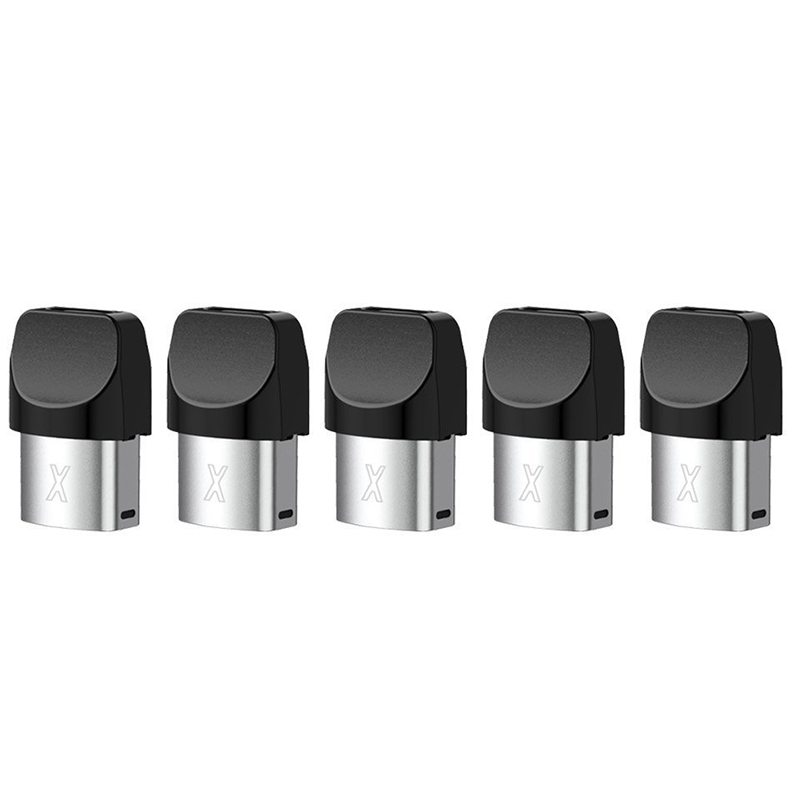 Product added to wishlist
Product added to compare.

By entering Vape4Ever, you affirm that you are of legal smoking age 21+ and you agree to be Age Verified.