Wismec Reuleaux Tinker 2 Waterproof Kit 200W
There are not enough products in stock
Presale available! You can order now, we will give priority to your delivery when the product arrives.
Wismec Reuleaux Tinker 2 Waterproof Kit 200W is the product of brand WISMEC, it's one of the best vapor products with the option of Titanium Gray:1pcs, etc.
Wismec Reuleaux Tinker 2 Waterproof Kit 200W Instructions
Wismec Reuleaux Tinker 2 kit Instructions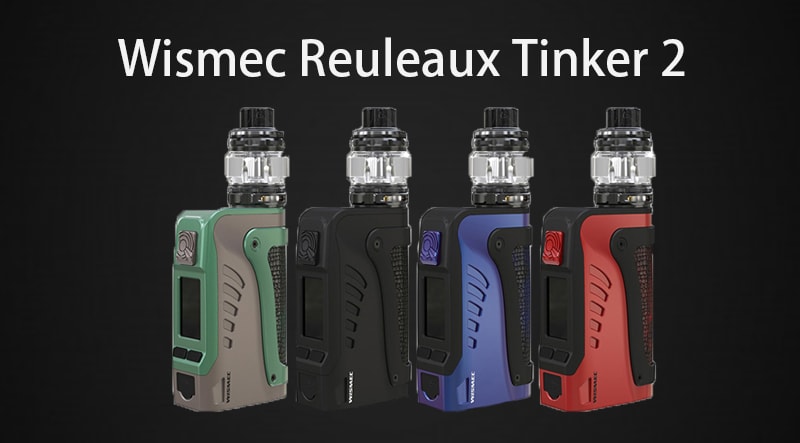 Overview
Wismec Reuleaux Tinker 2 Waterproof kit is the ideal kit which is powered by dual 18650 batteries. The kit has the output of reaching 200W with the assistance of efficient working modes with VW/TC. The box mod is designed as such that its features are waterproof. The IP67 can provide 100% protection against sand and dust. This vape starter kit can work for 30 minutes under more than 15cm to 1m depth of water. To ensure safe vaping, there are several protection options. The tank comes with an e-juice tank that is 6.5ml. Users can quickly fill the container to the top and enjoy a day full of secure vaping experience. The 0.35ohm head has WT01 Single head and Dual 0.2ohm head of WT02. This ensures excellent flavor with neat and crisp hits.
Wismec Reuleaux Tinker 2 kit Features
Avatar Chipset
18650 Dual High-Amp Batteries (not available in the kit)
Stainless Steel Wire, Ni200, Titanium options
Chassis made up of Zinc-Alloy
Dustproof, waterproof and shockproof with IP67
Safe fire button
Two buttons on the side for easy adjustment
Display screen of OLED Color
Hole to accommodate airways
Access panel that is made with hinged bottom battery
510 Connection that is Gold-plated
Micro USB Port
Available in multi-color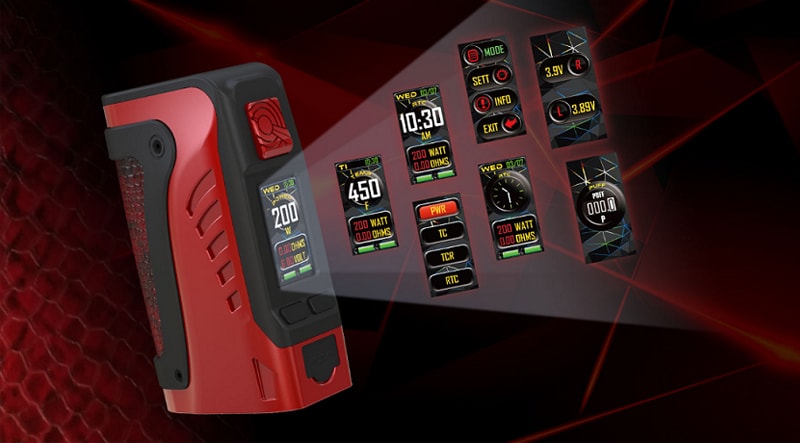 Wismec Reuleaux Tinker 2 kit Specifications
Size: 28.5 x 53.5 x 90 mm
Weight(without cells): 200.7g
Maximum charging current: 2A
Output mode: VW/TCR (M1, M2, M3) /TC-SS/TC-Ti/ TC-Ni mode
Cell type: 2 X high-rate 18650 cells (discharging current should be above 25A)
Thread type: 510 spring-loaded connector
05-3.5ohm for VW mode
Output voltage range: 0.5-8V
Resistance range: 0.05-1.5ohm for TC modes;
Output wattage: 1-200W
Wismec Reuleaux Tinker 2 kit Package Includes
1 X Warning Card
1 X User Manual
1 X REULEAUX TINKER 2
1 X QC USB Cable
What's More On Wismec Reuleaux Tinker Waterproof 2
Effective user-interface
The new Wismec Reuleaux Waterproof 2 has a control face with amazing features that come with an easy-to-use fire button. There are also two adjustment buttons along with a port for easy and quick charging, through the micro USB port. The display is the 0.96 inch screen with color. The screen indicates time and date, along with the current wattage available. It also highlights the temperature. More data concerning the consumption of the vape system is possible for the convenience of the user. It has two battery bars that provide adequate power. The dual 18650 cells always work efficiently. There is a new menu bar through which you can check the temperature, power controls, TCK clock, etc. You can also get information regarding your mod and adjust it accordingly.
Waterproof, Dustproof, Shockproof
There are many times our devices stop working if we accidentally drop them. In case you are wondering whether it will happen with this system, know that it is shockproof. The device is safe and sound with the latest shockproof functions to make sure the machine runs smoothly in case of accidental fall.
TINKER2 meets IP67 requirements. It will continue to work with 1 meter high for as long as 30 minutes.
The chipboard and other components are dustproof. They can work fine even if they encounter a lot of dirt and sand.
Avatar Chip
Tinker 2 is well-designed by Wismec that has installed the latest chipboard. All the components work well to operate at their most beautiful and make sure the work is carried out efficiently. It has a quick speed of 0.001 seconds.
Several Safety Measures
The vaping experience must be safe and sound so that users can vape easily with nothing to worry about. The safety precautions include polarity protection with reverse phenomena, temperature control, excess control protection, protection against short-circuit and over-discharge, and much more.
Firmware Upgrades
The Tinker 2 Kit comes with the complete set where you will have installed operating system working correctly. The firmware is already installed in your Tinker 2. If users feel like updating their kit, they can easily do that via Wismec site from their computer.
Trough Tank
The Trough Tank has 6.5ml e-juice tank with a section installed for bulb glass moderation. Some airways allow natural vapor production and control.
How to pour e-juice to your tank?
The juice must be channelled into the hole that is refillable. The slot which is built with silicone stops other e-juice and ensures there is no leakage.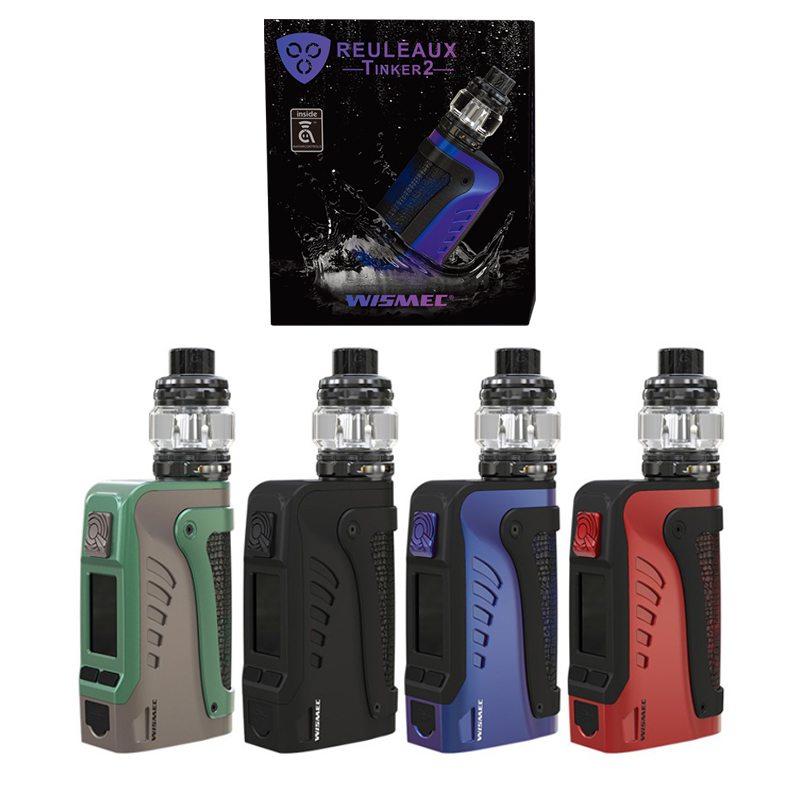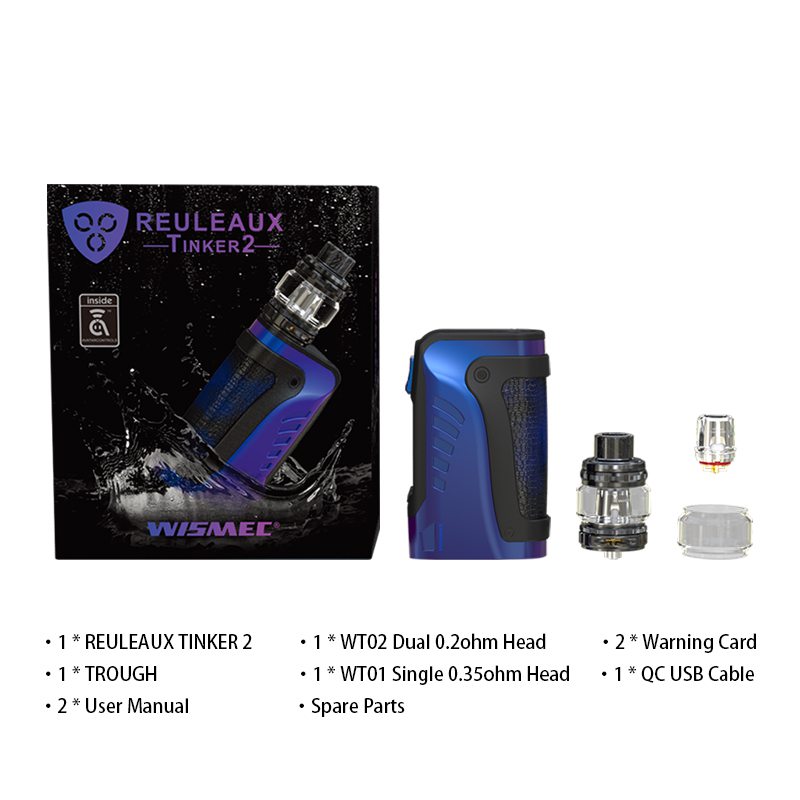 Customers who bought this product also bought:
Yocan Evolve Plus XL Replacement Coil QUAD Coil 5pcs/pack Fit For Evolve Plus XL is the product of brand Yocan, it's one of the best vapor products with the option of QUAD Coil:5pcs, etc.
The SMOK TFV12 Coil brings the world class and industry leading coil designs implemented in the TFV8 series to another level!!
The SMOK TFV12 Prince Replacement Coil Pack are high performance replacement coils for the TFV12 Prince Sub-Ohm Tank and continues the classic TFV8 series coil design and function.The TFV12 Prince Replacement Coils come in types:Q4,M4, X6,T10, Mesh, Strip
Product added to wishlist
Product added to compare.

By entering Vape4Ever, you affirm that you are of legal smoking age 21+ and you agree to be Age Verified.