Uwell Yearn Pod System
There are not enough products in stock
Uwell Yearn Pod System is the product of brand Uwell, it's one of the best vapor products with the option of Gray Mod:1pcs, etc.
Uwell Yearn Pod System Instructions
UWELL Yearn Pod Device Instructions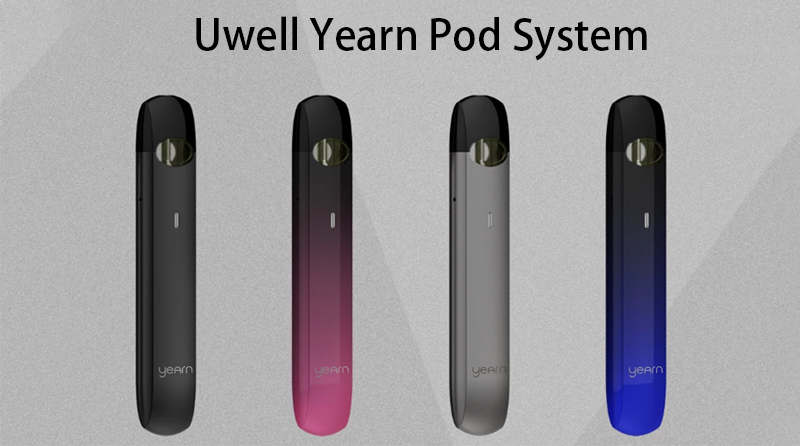 Overview
UWELL Yearn Pod Device is very small and smart just like a pen, which is very portable and easy to use. It utilizes Pro-FOCS technology to provide its customers with the best experience they ever had. It also controls the flavor and the heat of your e-liquid. The device has a special E-Liquid Chamber technology which keeps your pods fresh before use. The device has a non-refillable pod system and it can be easily activated with a draw. It has a battery of 370mAh which can be charged with a USB port. The Yearn has a very delicate construction. It is made of zinc alloy and a transparent glass. The pod compatible with UWELL Yearn utilizes the nicotine salt based liquids. Its replacement pods are purchased separately.
UWELL Yearn Features
It has a draw-activated mechanism which makes it easy to activate and hence you can use it easily.
Isolated chamber for e-liquid offers a suitable and lovely vape experience.
The chip with the use of its numerous functions protects the circuit to supply steady, harmless and consistent performance.
Smooth lines and definitive look make it easy to hold and a great feel.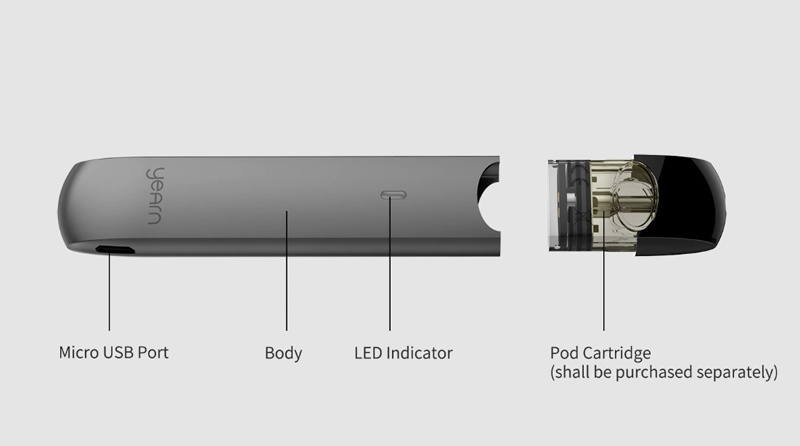 Uwell Yearn Pod System Device Package Includes
1x Uwell Yearn Pod Device
1x Micro USB Charging Cable
1x User Manual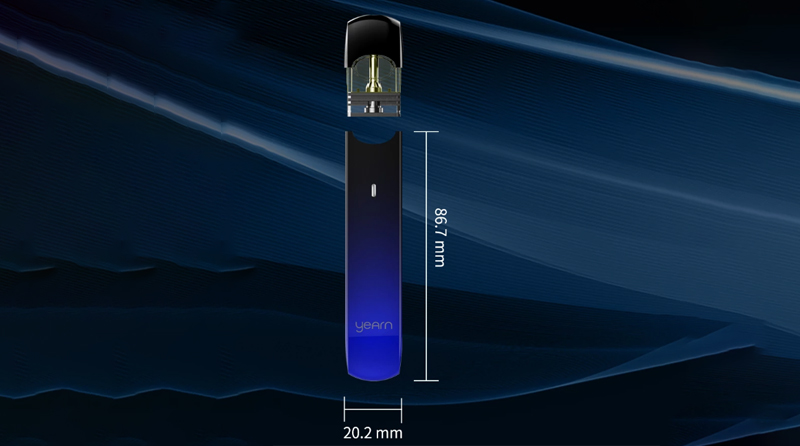 Uwell Yearn Pods Specifications
Material: Zinc Alloy, PC+ABS
Size: 86.7mm × 20.2mm × 10.4mm
Maximum Wattage: 11 W
Battery Capacity: 370mAh
What's More on Uwell Yearn Pod Device
Compact And Portable
The design is slim and lightweight. The devices fill in your pocket easily. They are provided with a simple and classic look and prove to be an ergonomic device that fits in your hands.
Uwelll Patented Isolated E-liquid Chamber Technology
The latest design makes sure that you enjoy a fresh vaping experience as the e-liquid remains pure before activation of the pod. You need to let the pod sit for nearly 10 minutes after its activation.
Pre-filled Pod Cartridge
The pod is disposable with prefilled e-juice. Those looking for prefilled pods that have high nicotine content will find it to be ideal. Swapping pod is feasible with the method of plug-pull replacement.
Four Flavors Available
Pods are provided with 1.4ohm resistance heating elements and have a capacity of 1.5ml. Quick wicking is offered by the coil, and even heating is ensured. The juice is fully atomized, making sure that you get the best flavors.
Draw-activated Mechanism
Activation of the device is via draw mechanisms. You do not have to worry about any adjustments or buttons. Using the device is simple and straightforward.
Transparent Window
Both sides of the pod feature transparent windows, ensuring that you can keep a check on juice level easily.
Long Battery Life
370mAh battery powers the device and offers a long vapor output. An LED indicator is present to alert you about the remaining capacity of the battery. You can install the included USB cable when the device has to be recharged with a suitable outlet for USB.
Supply Great Flavor
Tight cigarette feeling is offered via the airway design, allowing you to enjoy a profound vaping experience. The ultimate experience of vaping is ensured owing to the Pro-FOCS Flavor Testing Technology. The heating temperature is controlled, the quality of the material is maintained, and you get a complete flavor of e-juice.
Multiple Circuit Protection Functions
Various functions of circuit protection are offered by the chip. Thus, you can be assured of safe, reliable, and stable performance. The device features protection against short circuit and indication of low power and vaping overtime.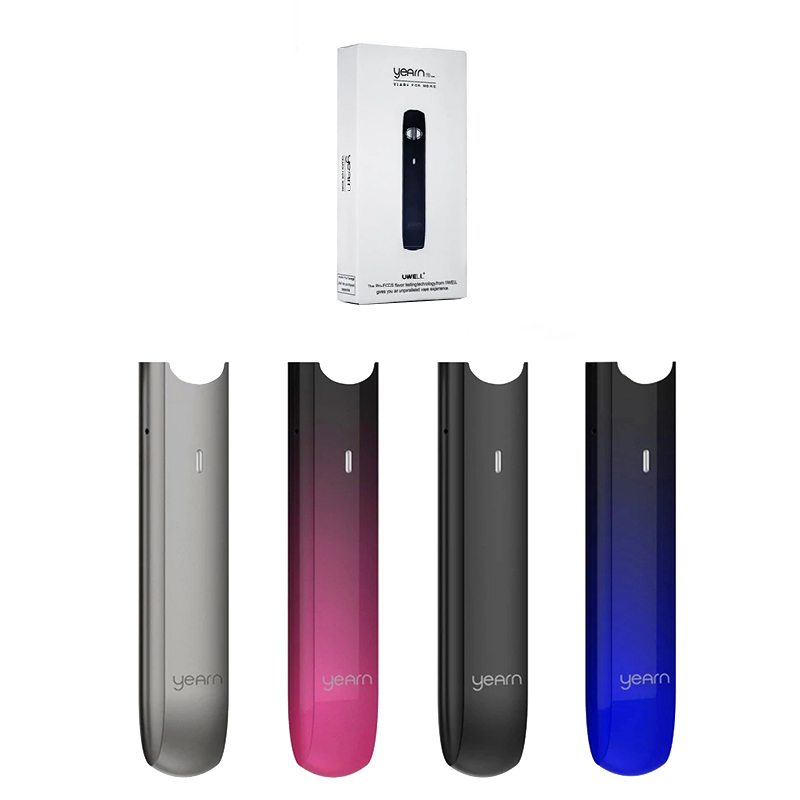 Product added to wishlist
Product added to compare.

By entering Vape4Ever, you affirm that you are of legal smoking age 21+ and you agree to be Age Verified.