Yocan Stix Plus Cartridge
There are not enough products in stock
Stock Notice: This product is shipped from China warehouse with 10-15 days delivery time.
Yocan Stix Plus cartridge is a refillable atomizer for Stix Plus oil vaporizer, featuring dual core ceramic technology to offer you double amount of vapor.
Yocan Stix Plus Cartridge Instructions
Yocan Stix Plus Cartridge
Overview
Yocan Stix Plus Cartridge is a top-notch replacement stock atomizer for your Stix Plus Oil Vaporizer. Look no further because Yocan Stix Plus Cartridge is all you need to stock up for your favorite vaporizer! Shenzhen-based manufacturer Yocan is quite innovative with its products and is constantly upgrading its product line. Therefore, Stix Plus Cartridge is mandatory if you have the newest and most recent Stix Plus vaporizer.
This cartridge is engineered with a high-quality material to provide purity and preserve your vape oil's quality. Ceramic is used chiefly for crafting this cart as it prevents heating up instantly and allows individuals to relish the full benefits of the oils the vapers wish to vape. In addition, this material also promises to avoid combustion, so it will not affect the oil quality or give intense throat hits with a burnt taste. Thus, this ceramic-built cartridge is bound to provide a pleasant vaping experience wherever and whenever you desire.
Its ceramic heating element also comes with two cores - meaning that it helps in producing a double amount of vapor clouds with maximum flavor for a top-quality vaping experience. Its top-tier dual-core ceramic technology is ideal for medical or recreational purposes as it will satisfy both users.
Besides that, Stix Plus Cartridge from Yocan consists of a laboratory-grade, high-quality glass tube that holds the oil you want to vaporize. Since glass is impermeable and inert, it does not only reserve the oil, but it retains the vape oil quality to keep it highly desirable. Plus, it keeps the content fresh without giving off any weird taste. Moreover, since the tube is made of glass, you can view the oil level. Thus, it allows you to reload the vape oil instantly to prevent the burning of the heating element that can cause permanent damage to your product.
Yocan Stix Plus Cartridge has a 1mL vape oil capacity and 1ohm resistance. It also comes with a 510 thread connection making it compatible with different vape cartridges and batteries. You can buy five and use them simultaneously depending on your needs.
Features of Yocan Stix Plus Cartridge
Engineered to provide massive and flavorful vapor clouds
Ceramic construction
Dual-core ceramic heating technology
Top-quality clear glass tube
1ml capacity for vape oil
Wide-use 510 thread connection
Specifications of Yocan Stix Plus Cartridge
Dimension: 14mm x 44.5mm
Use For: Yocan Stix Plus Oil Vaporizer
Material: Glass, Full Ceramic
Capacity: 1mL
Resistance: 1ohm
Package Includes
5 × Yocan Stix Plus Cartridges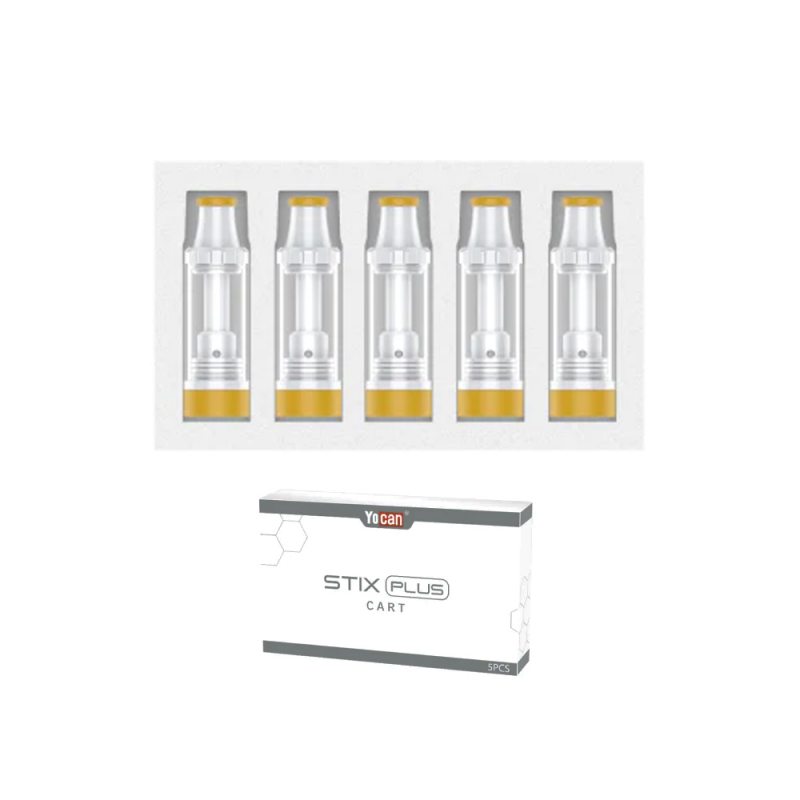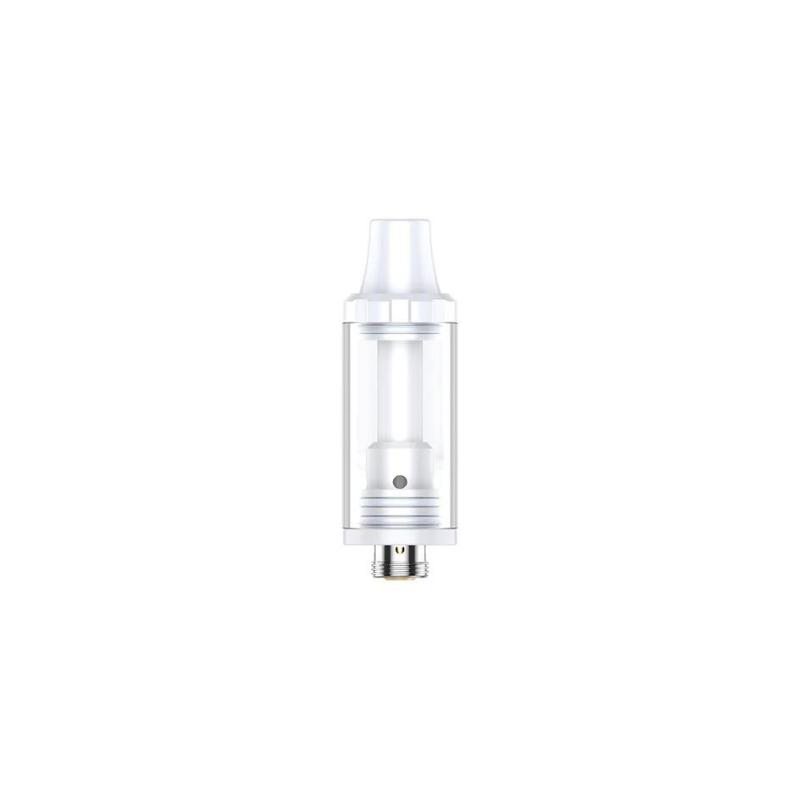 Customers who bought this product also bought:
Product added to wishlist
Product added to compare.

By entering Vape4Ever, you affirm that you are of legal smoking age 21+ and you agree to be Age Verified.