Esco Bars E-Liquid 60mL comes with multiple nicotine strengths, and 70VG/30PG will give you an appropriate throat hit.
Esco Bars E-Liquid 60ml Instructions
Overview
Esco Bars E-Liquid is available in 3 nicotine strength options: 0mg, 3mg, and 6mg. 60mL of e-juice is filled in a unicorn squirt bottle. The child-resistant cap helps prevent children from accidentally drinking or using the liquid. With the 70VG/30PG perfect mixture, this e-liquid gives you appropriate throat hits. 4 different flavors will give you luscious tastes. All flavors are excellent blends of nicotine salt and different fruits.
Specifications
VG/PG Ratio: 70/30
Nicotine Level: 0mg / 3mg / 6mg
Bottle Sizes: 60mL
Bottle Type: Plastic Dripper
Brand: Esco Bars
Flavors: Tropical Fruit, Cinnamon Danish, Watermelon Ice, Lemon Cupcake
Package Includes
1 x Esco Bars E-Liquid 60mL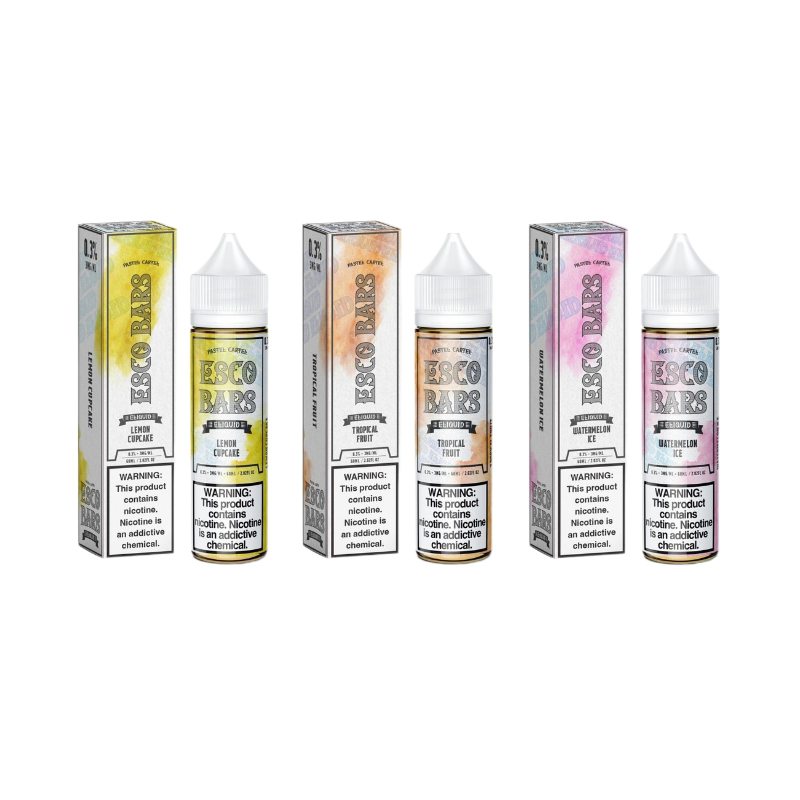 Customers who bought this product also bought:
Product added to wishlist
Product added to compare.

By entering Vape4Ever, you affirm that you are of legal smoking age 21+ and you agree to be Age Verified.