Yocan Loaded Replacement Coil QUAD Coil/QDC Coil 5pcs/pack
There are not enough products in stock
Yocan Loaded Replacement Coil QUAD Coil/QDC Coil 5pcs/pack is the product of brand Yocan, it's one of the best vapor products with the option of Loaded QUAD Coil:5pcs, etc.
Yocan Loaded Replacement Coils QUAD Coil/QDC Coil 5pcs/pack Review
Features
(1).
Parameter
(1). Fit for: Yocan Loaded Vape Pen Kit
(2). QDC coil and QUAD coil
(3). Product Type: Loaded Replacement Coil
Package include
(1). 5pcs Yocan Loaded Replacement Coil * 1
Yocan Loaded Coils Instructions
Overview
The Yocan Loaded Coils are available in Dual Quartz Coil and Quad Coil. The Yocan Loaded Dual Quartz Coils have a design that works with Yocan Loaded Vape Pen. These high-tech coils are built with top quality glass quartz rods. The coils provide quick heat source to produce high quality vapor. The double coil arrangement ensures effortless heating of e-liquid and smoother pulling. Quad Coil version is best for the users that enjoy high vapor production since the larger surface area is designed to vaporize maximum liquid with a single pull.
The Yocan Loaded Quad Coils are meant to deliver super smooth performance by employing best material in manufacturing. These coils carry titanium wrapped quad quartz rods to ensure top quality performance. The four-coil technology is a guarantee for super rich vapors and super dense clouds. For those cloud chasers seeking extreme in vaping experience, Yocan Loaded Quad Coils are the tool of choice. No other coils can ensure such a balanced mix of flavor and rich clouding. They are your best choice for vaporizing wax concentrates as well.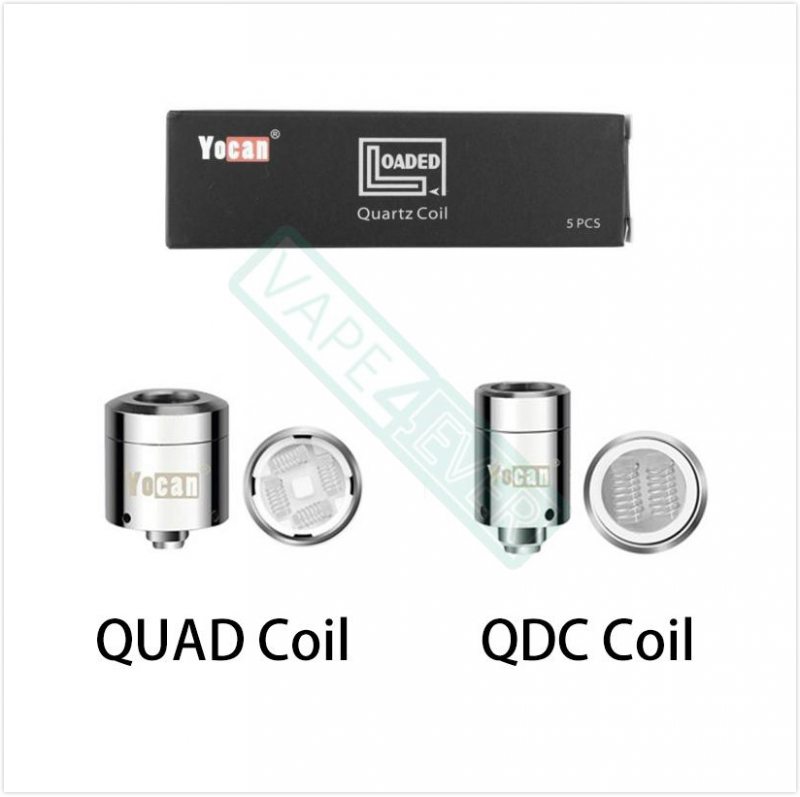 Customers who bought this product also bought:
Product added to wishlist
Product added to compare.

By entering vape4ever.com, you affirm that you are of legal smoking age 21+ and you agree to be Age Verified.