Yocan X Concentrate Pod System Vaporizer for Concentrate Instructions
Overview
Yocan X Concentrate Pod System is a handy vaporizer that is most suitable for people who are constantly on the go. The replaceable pod system makes it ultra-convenient, and it offers hassle-free vaping experience. This tiny vaporizer has an elegant and discreet design. Moreover, with this Concentrate Pod System, you have the option to personalize your vaping sessions in accordance to your needs.
Yocan X Concentrate kit uses a powerful 500mAh battery which can be easily recharged via a type-C charging port in less than an hour (40 minutes). This battery is designed to last longer, meaning you can enjoy longer vaping sessions while you are on the go without worrying about your device's power. This vaporizer has a side airflow for unrestricted draws. Also, the bottom is sealed and the entire design of the device is leak-proof. You can take the vaporizer everywhere without worrying that the melted wax will leak.
The vaping experience with this device is unmatched thanks to the quartz dual coil which produces crystal clear, smooth, and flavorful vapor. The Yocan X Concentrate Pod Kit has adjustable voltage. There are 3 different power levels, and that is a very practical option for customizing your vaping experience in accordance to your preferences. You can adjust the voltage once you turn on the device by pressing the power button three times. There is a light indicator around the power button which shows the current voltage setting - the green light indicates that the voltage is 3.4V, the blue light is for 3.8V< and the green one indicates 4.2V. If you want to prepare your selected material before use, then you can simply activate the 10-seconds pre-heat option. Just click the power button 2 consecutive times, and the device will be set in a pre-heat mode. If you want to deactivate this function, just click the power button twice.
The Yocan X is very easy to use and maintain because the battery and the pod are connected via a magnetic connection. Just por the pod in or out - as simple as that.
It is probably the tiniest vaporizer that you can currently find on the market. Its dimensions are 96.3mm x 20.2mm x 15mm.
Features
Powerful 500mAh built-in battery
Fast charging - fully charged in 40 minutes
Quartz dual coil
Single button operation
Replaceable concentrate pod system
Leak-proof design
Sealed bottom
Side airflow
Adjustable voltage
10-seconds pre-heat function
Tiny, sleek, and discreet
Magnetic connection between the battery and the pod
Produces high quality vapor
Specifications
Use For: Wax

Battery Capacity: 500mAh

Battery Charge Type: Type-C USB Cable

Voltage Range: 3.4V-4.2V

Color: Black, Silver, Blue, Green, Red, Ross
Package includes
1x Yocan X Pod System Kit

1x Extra Pod

1x Mouthpiece

1x Type-C USB Cable

1x Dab Tool

1x Instructions Manual
What's more on Yocan X?
Loading and maintaining the Yocan X Concentrate Pod System is very easy. Pull the mouthpiece from the pod system to open the pods. Carefully put the previously prepared wax concentrates on the coil and put the mouthpiece back on the pod system. Finally, connect the pod and the battery (you will hear the sound of the magnets when they are in place). Click the power button 5 times, and start enjoying smooth clouds of delectable and premium vapor. If you want a different vaping experience, just change the temperature by clicking the power button three times.
The Yocan X Concentrate Pod System is a perfect device to use it when travelling because it is made of just a few parts which are easy to clean ad maintain. You only need a dry paper towel to clean any dirt or waxy residue on the battery.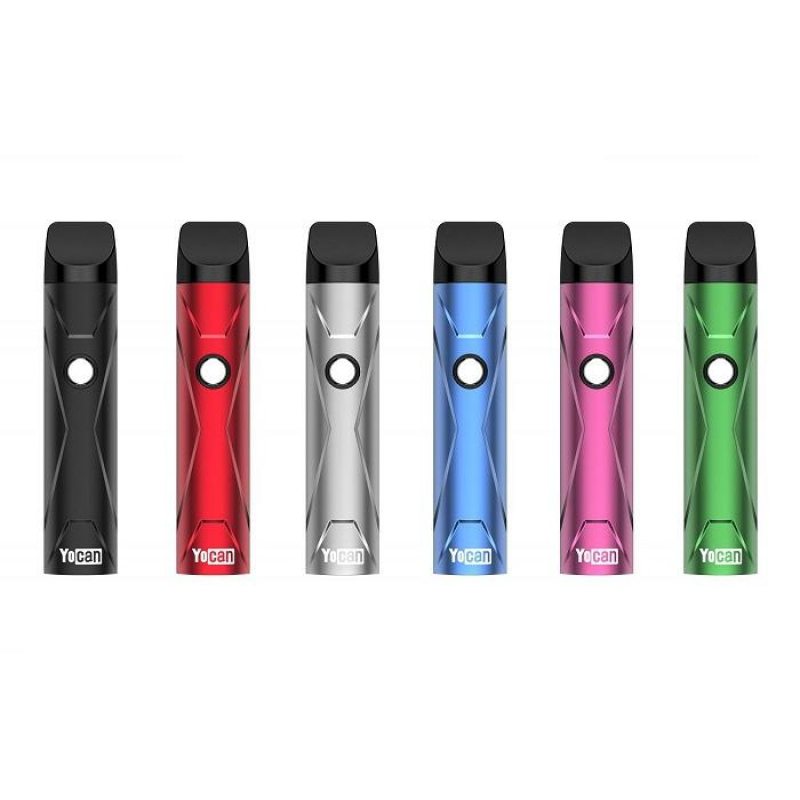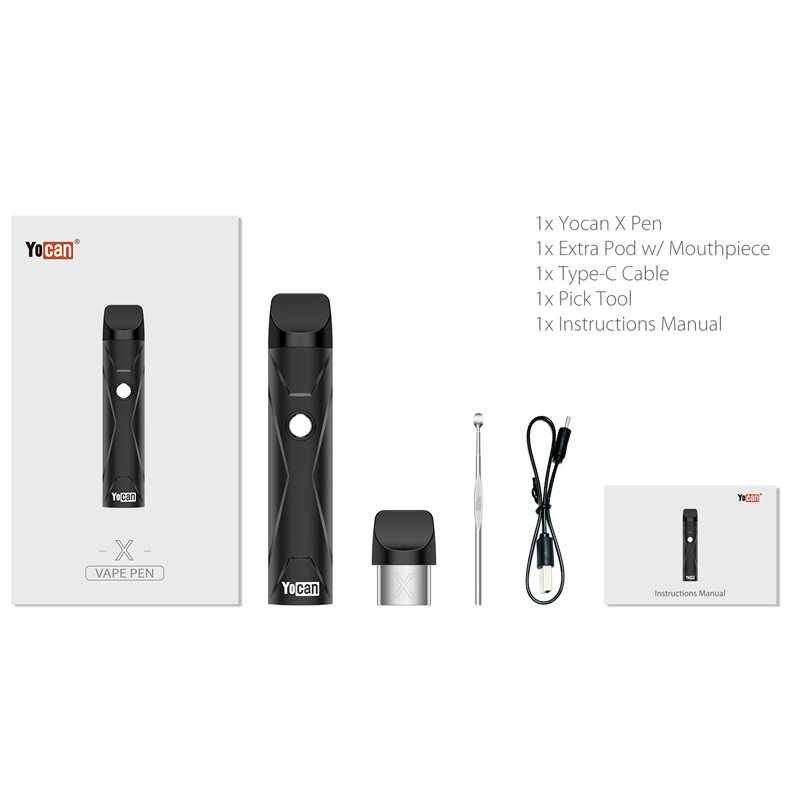 Customers who bought this product also bought:
Product added to wishlist
Product added to compare.

By entering Vape4Ever, you affirm that you are of legal smoking age 21+ and you agree to be Age Verified.