Yocan Trio Replacement Pods 4pcs Cartridge
There are not enough products in stock
Yocan Trio Replacement Pods 4pcs Cartridge is the product of brand Yocan, it's one of the best vapor products with the option of E-juice Pod:4pcs, etc.
Yocan Trio Replacement Pods 4pcs Cartridge Instructions
Yocan Trio Pod Cartridge Instructions
Overview
The Yocan Trio Pod Cartridge is built to work with Yocan Trio 3-in-1 vape pen. The device contains a quartz or ceramic coil having a capacity of 1.0ml. The device boasts triple option in refillable pods compatibility for superior vaping experience:
Oil Pod with ceramic coil
E-juice Pod with ceramic coil
Concentrate Pod with quartz dual coil
The device design ensures leak proofing and superior airflow for best vaping results. You must have these for use with Yocan Trio Pod System.
Yocan Trio Pod Package Includes
1 x 4pcs oil pod
1 x 4pcs e-juice pod
1 x 4pcs concentrate pod
Yocan Trio Pod Specifications
Capacity: 1.0ml
Coil: Ceramic coil(E-juice pod and Oil pod), Quartz dual coil(Concentrate pod)
Quantity: 4pcs/pack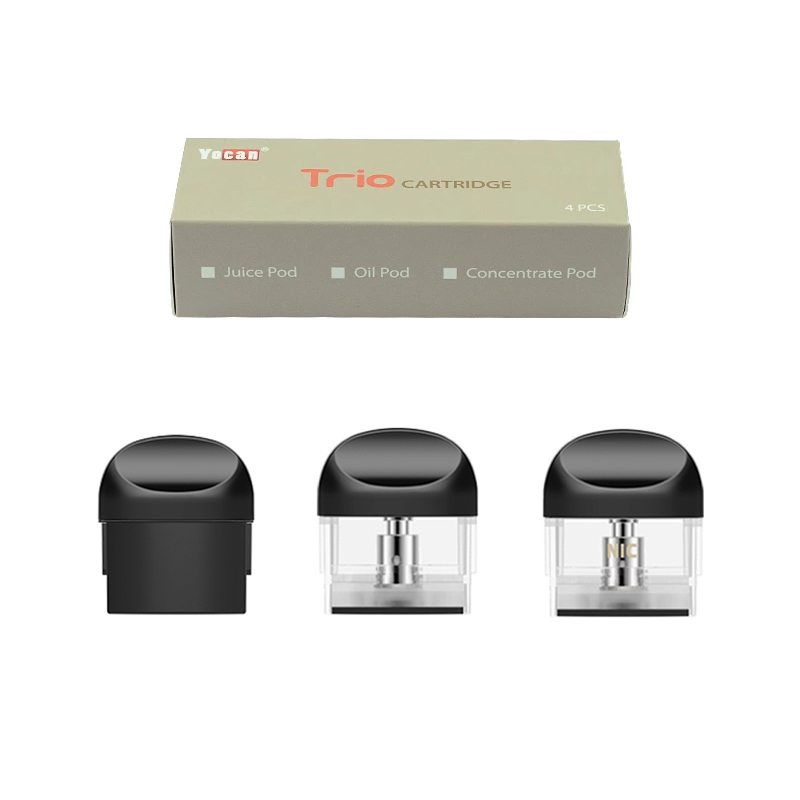 Customers who bought this product also bought:
Product added to wishlist
Product added to compare.

By entering Vape4Ever, you affirm that you are of legal smoking age 21+ and you agree to be Age Verified.