Yocan Rega Instructions
Yocan Rega Box Mod Instructions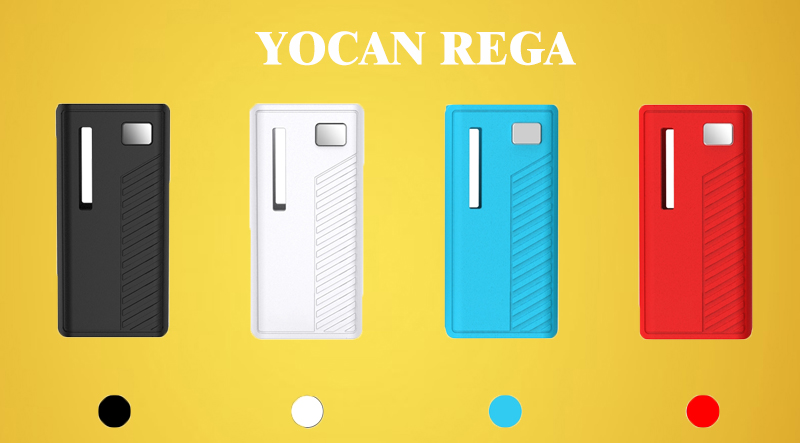 Overview:
Yocan Rega Box Mod is a brand new atomizer with a battery mod that has a surprising number of features in a very small and lightweight design. The vape itself is quite stealth and it has an exterminator light size for discreet use. The Yocan Rega Vaporizer is a secure and safe device as well and it comes with a highly compatible 510 threaded oil construction. It can measure between 9-11.5mm and there is no need to use multiple mods with this device.
The preheat function on this device is completely original and you can prepare materials before use. The vapor here is flavorful and very smooth and by clicking the device twice you can quickly keep the material up in just 10 seconds. Preheating will make sure that the device also turns off automatically when it's completed. Deactivation of preheating means pressing the power button two times.
As a quality vape mod, the features of the device include an adjustable voltage with three different types of power levels. There's the option to set the flavors to the ideal setting here. You can adjust your voltage power level as soon as the device is switched on and press the power button three times very quickly to power down the 320mAh battery. The whole mod charges quickly with a micro USB cable.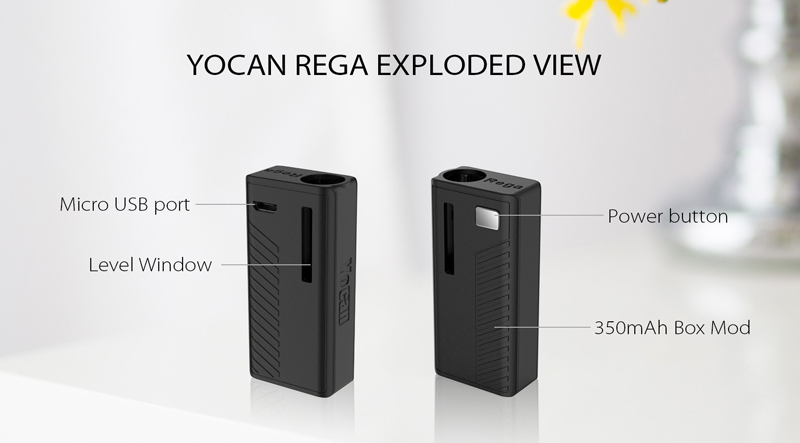 Yocan Rega Features
Professional looking and quite compact
510 thread oil atomizer compatible
510 thread adaptor
Single power button
3 volt levels
Preheat function
Oil window level with USB charger
Yocan Rega Box Mod Battery Specifications
Dimensions: 58mm by 28mm by 15mm
Fits any 510 cartridges with 11.5mm or less diameter
320mAh battery
Adjustable voltage: Tap 3 times to change ( 2.7V/3.5V/4.0V)
Yocan Rega Box Mod Package Includes
1 X Yocan Rega Box Mod
1 X USB charger
1 X 510 Thread magnetic adaptor
1 X User manual
What's More on Yocan Rega Box Mod
Fast 10 Seconds Preheat
The preheat here makes sure you can quickly prepare any material for fast consumption. The flavor profile here is smooth. Clicking the power button twice will help you see that material for 10 seconds at a time. Preheating will help you turn off the device when it is over. Deactivating preheating means clicking the power button twice more.
Three Voltage Levels
Rega has an adjustable voltage option with three different power levels. The lights indicate the power levels ranging from white light for low, blue light for medium and green lights for high. The voltage level can be adjusted on the device pipe pushing the power button three times fast.
LOW: WHITE LIGHT
MIDDLE: BLUE LIGHT
HIGH: GREEN LIGHT
The Magnetic 510 Thread Adapter
It fits any 510-thread oil atomizer. The Yocan Rega also has features that can make sure you can enjoy everything you love about vaping. It is practical, affordable, functional and designed for great use.
Window and USB Charging
Rega is designed conveniently for quick oil level adjustments. You can refill your oil with ease and get a quick charge from the 350mAh battery. The battery also charges quite conveniently with a micro USB cable.
Portable And Compact
The Rega is definitely designed for discreet and compact vaper. It is very light, super thin and it produces an excellent vapor quality.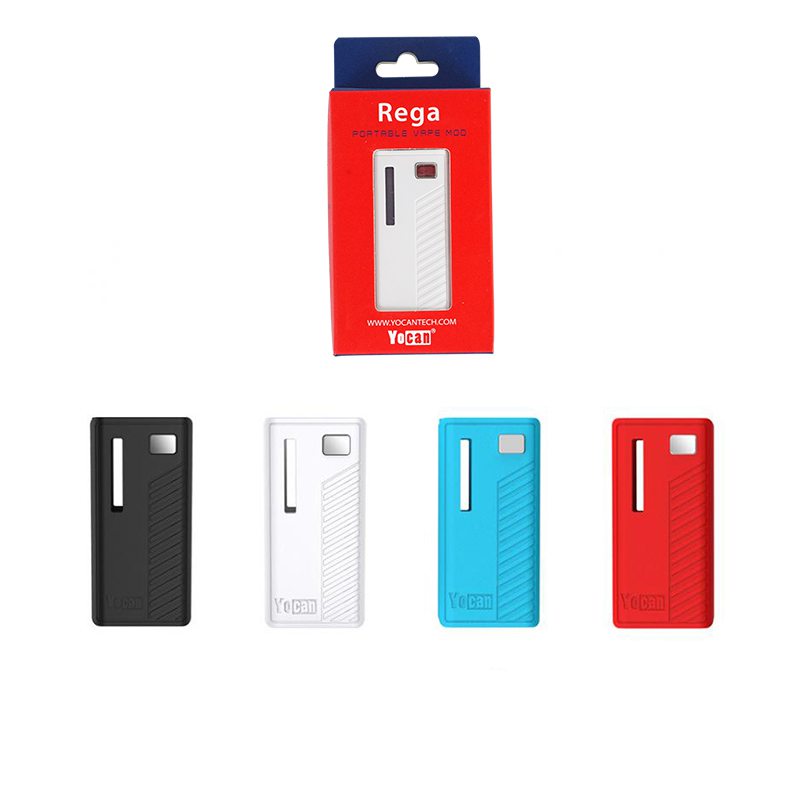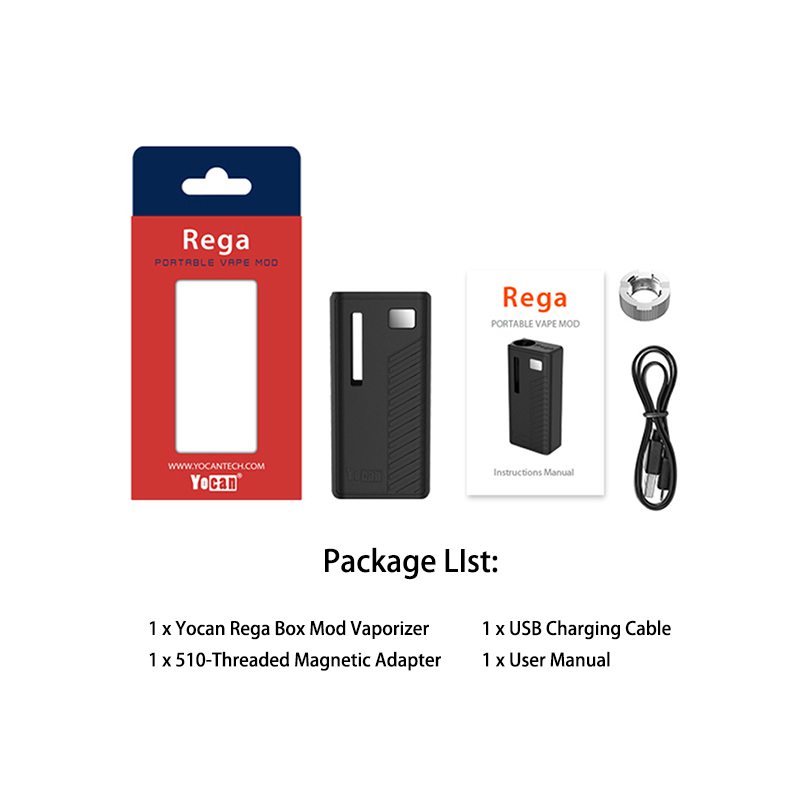 Customers who bought this product also bought:
Product added to wishlist
Product added to compare.

By entering Vape4Ever, you affirm that you are of legal smoking age 21+ and you agree to be Age Verified.