Airistech Mystica III Vape Mod 350mAh Instructions
Overview
Airistech Mystica III vaporizer Mod features a compact and portable design. This improved Mystica Cartridge battery is made from premium metal and is provided with a universal 12mm port along with powerful adjustable voltage control options.It is equipped with a universal 510 thread vape cartridge, which makes sure that your oil or wax cartridges are protected from potential damage and do not attract a lot of attention. Some of the largest atomizers on the market are compatible with it. All that is needed is a convenient magnetic ring adapter. The installation is quite simple and straightforward. The unit is powered by a 350mAh lithium-ion battery, which ensures that you can vape throughout the day without any problems. When you need to recharge it, you can use the included USB cable, and it would not take up more than two hours. It is also provided with a pass-through option if you simply cannot stay away from vaping.
The unit is quite easy to operate as it features a single button with an LED power indicator that would guide you. You need to click the power button five times to turn on the device. After turning it on, you have to select the voltage output for which you will click the button thrice. Three voltage options are provided to make sure that you get the results that suit your taste and preference.
Whenever you change the voltage output, the LED light of the unit will flash before changing colors. The color will indicate the voltage level you have selected. Green indicates 3.4V, while blue is the color for 3.7V and red for 4.2V. Innovative preheat power mode is also included in the unit wherein you can warm the cartridge before using it so that optimal performance can be ensured. You need to click on the button twice quickly to activate this mode. The unit is around 2.16inches tall and 1.14inches wide. It is among the most compact devices you will come across. It is available in 7 unique colors. You can vape to your heart's content without people noticing with this one.
Features
Features quick magnetic connect for which an adapter is included
Provided with oil level view window
Works with most 510 thread cartridge with 12mm diameter
Features three variable voltage settings
Powered by 350mAh battery
Features preheat mode
Options of multiple colors available
Specifications
Dimension: 29x55x15 mm
Use for: Oil
Powered by 350mAh battery with the variable voltage setting
Available in black, white, red, blue, gradient 01, gradient 02 and rainbow colors
The button has to be pushed five times to turn the device on or off
10 seconds automatic protection provided
Charged via the micro USB charging port
Size of cartridge: 12mm
Features magnetic connection
Preheating time of 15 seconds
Pressing the button thrice adjusts the voltage
The green color indicates 3.4V. 3.7V is indicated by blue color while red is for 4.2V
Package includes
1 x Airis Mystica lll Vaporizer
2 x Magnetic Adapter
1 x Micro USB Charging Cable
1 x User Manual
What's more on Airis Mystica III?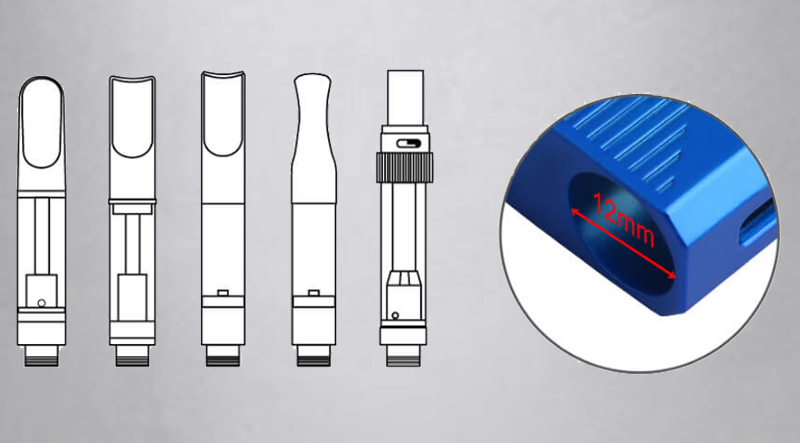 Compatible with Most 510 Cartridge
The unit features a 12mm cartridge port, which exceeds the width of most of the cartridges in the market currently.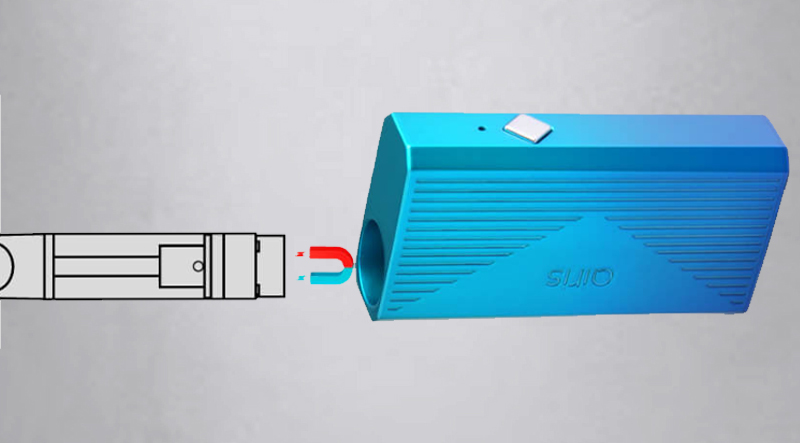 The unit can be connected to any 510 thread cartridge easily via the magnetic quick connect adapters included with the device.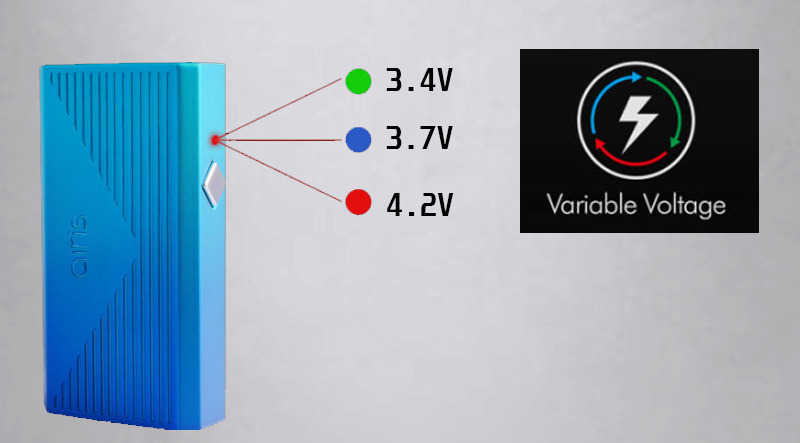 You have the option of selecting among three different voltage settings to get the vaping experience you prefer.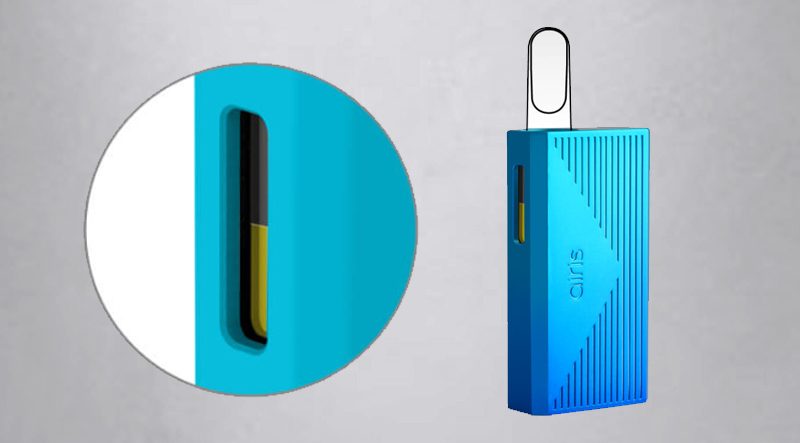 You can view how much oil is left visa the built-in level view window.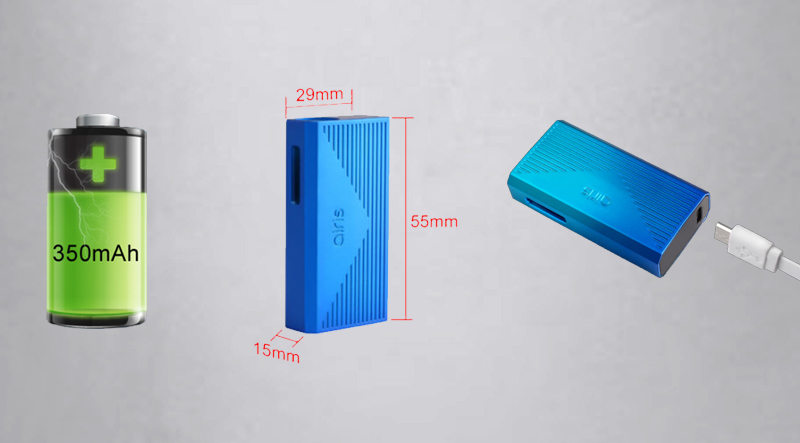 It features 350 mAh battery, which is capable of lasting for the whole day.
The size of this Mystica III is perfect. It is not too big or small and works well for most people.
The unit can be charged via any micro USB cable.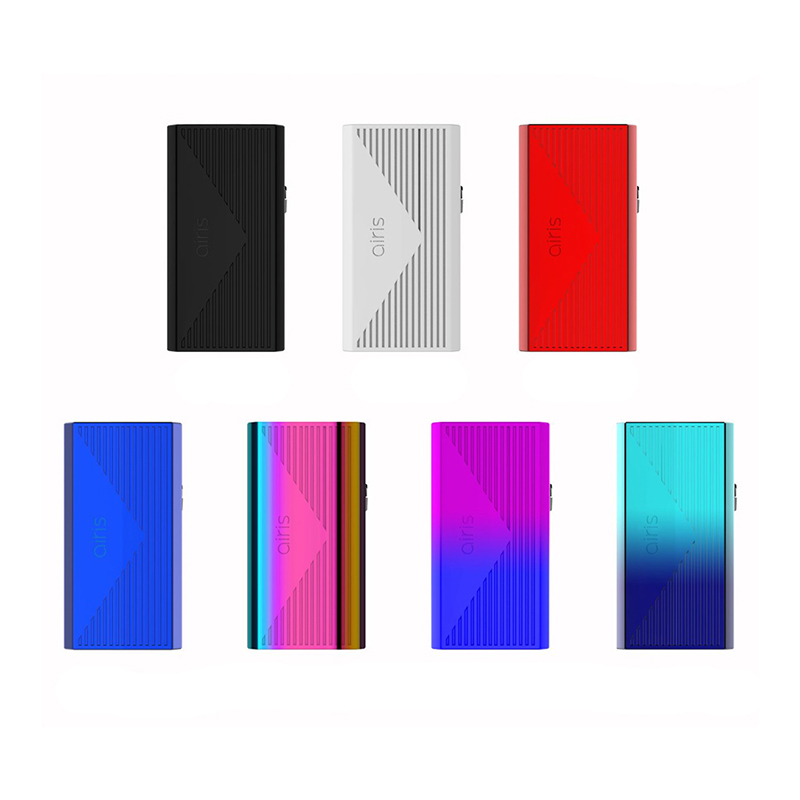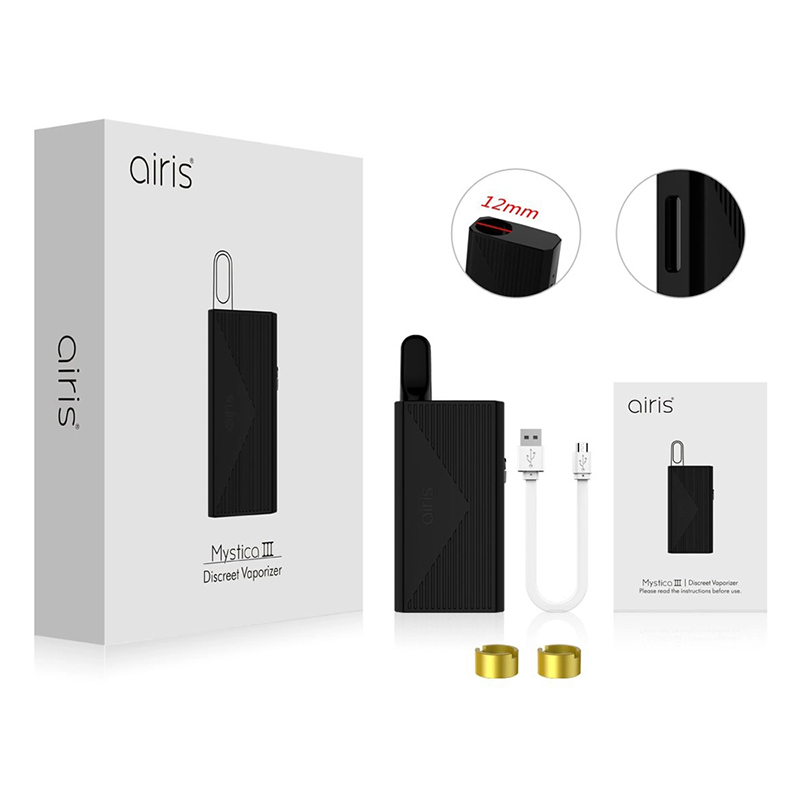 Customers who bought this product also bought:
Product added to wishlist
Product added to compare.

By entering Vape4Ever, you affirm that you are of legal smoking age 21+ and you agree to be Age Verified.