Airistech Mystica Pro 510 Thread Box Mod Instructions
Overview
Do you know what sets apart the Airistech Mystica Pro? It is a top-notch box mod that uses an ultraviolet sterilization feature.
Since it is crucial to sterilize your vape, the ultraviolet sterilization feature will do it for you. It uses UV irradiation to disinfect, destroy, and prevent bacteria regeneration.
Not to mention, it is portable and compact; hence, you can carry it easily anywhere you like without any issues. It is also available in various colors; you can choose from gradient, black, or white color. Pick a Mystica Pro that suits your style!
This Mystica Pro has three adjustable voltage options. Its superior design has made this device compatible with several 510 thread vape cartridges. Also, it comes with a preheat mode and an indicator light. The vape also has a nice metal framework and slider on the side to adjust the height, plus a slider at the top to change and conceal the cartridge.
What's more, this kit comes with one long and short magnetic Adapter. The long Adapter is for shorter cartridges, and the short Adapter is for long cartridges. The kit also provides an instruction manual, a USB cable, and a premium 650mAh internal battery that will help you vape all day without any hitch.
Features
Concealable cartridge
Offers adjustable voltage options
Ultraviolet sterilization
Offers height adjustability
Preheat option
Internal battery (650mAh)
Well-built
Specifications
Battery Capacity: 650mAh
3 Voltage Settings
Supports 510 thread vape cartridges
Colors: Black, White, Gradient 01, Gradient 02
Package Includes
1 x Airistech Mystica Pro Box Mod
1 x Long Magnetic Adapter
1 x Short Magnetic Adapter
1 x USB Charging Cable
1 x User Manual
How To Use Airistech Mystica Pro 510 Thread Box Mod?
Once you insert the cartridge, the device will blink three times to ensure that the cartridge is in sync with the vape.
Now you have to press the button. You can press it three times to choose the different heat settings, i.e., low, medium, and high. There is also a preheat mode by pressing the button twice. Inhale and enjoy!
What's More on Airistech Mystica Pro 510 Thread Box Mod
Before using the device, please read the instruction manual carefully to use it efficiently. Furthermore, this vaporizer kit does not come with any liquids, but the brand offers a six-month warranty.
The UV cleaning mode is automatically activated when the device is on. However, you have to press the button for three seconds to enter into the cleaning mode and use this innovative feature.
Check the connection properly. The device should blink thrice. If it does not, make sure that you have inserted the cartridge properly.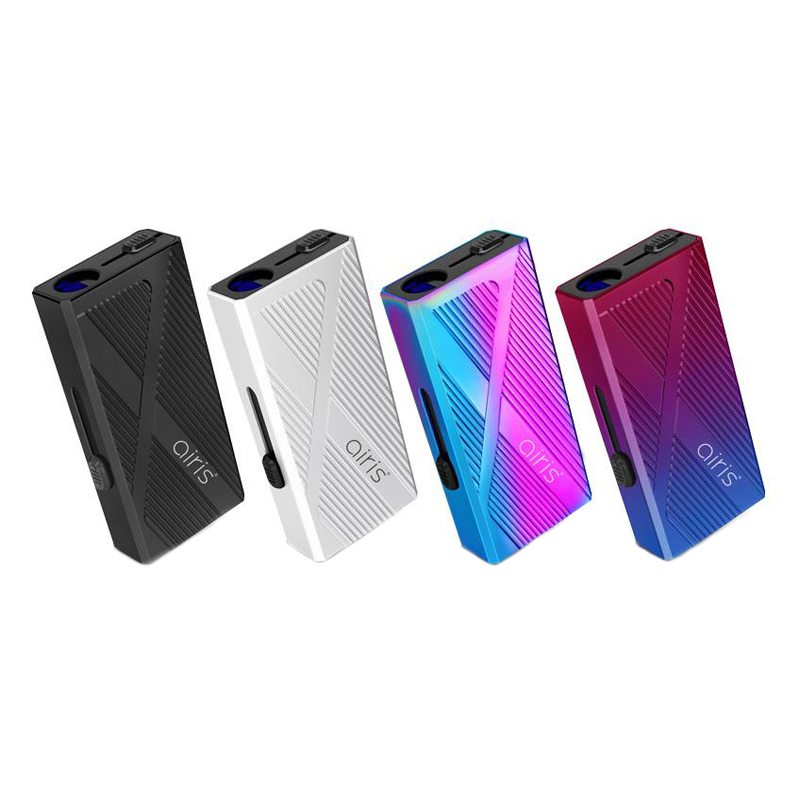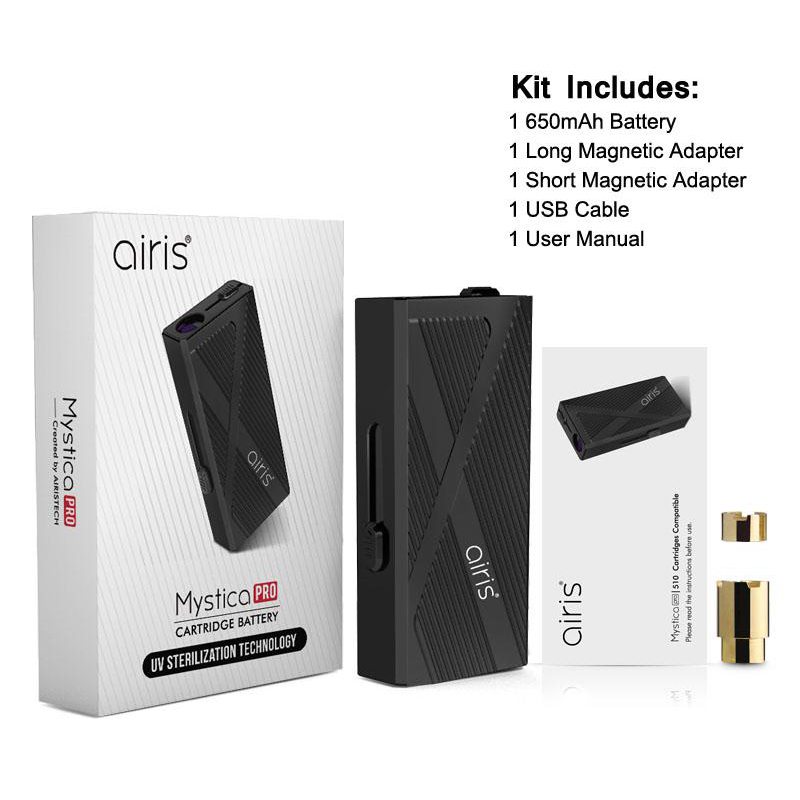 Customers who bought this product also bought:
Product added to wishlist
Product added to compare.

By entering Vape4Ever, you affirm that you are of legal smoking age 21+ and you agree to be Age Verified.