Yocan Uni Twist 510 Thread Box Mod Instructions
Overview
This device features everything you might be searching for, i.e., practicality, functionality, affordability, and straightforward usage. The stellar thing about Yocan Box Mod is that you can use it for various prefilled oil cartridges. It has an adjustable width that can go to 12mm, plus you can adjust the height to low, medium, or high depending on the cartridge's height.
The Uni Twist has a window that shows the cartridge level. It has a dial at the top for diameter adjustment and a dial at the bottom for voltage adjustment. Twist the dial to set voltage! It enables you to set the temperature from 1.8 - 4.2V. Thus, allowing you to customize your vaping experience easily.
What's more, Yocan Box Mod uses an internal battery (650mAh), and it comes with a Type C cable and user manual. Plus, these devices are available in various colors like red, green, blue, silver, and black. These devices are compact, lightweight, and portable. You can carry it wherever you wish to take it with you. Not to mention, it is crafted with a 510 thread magnetic adapter. This magnetic connection feature is remarkable because it keeps the flow of the power supply stable and accurately heats the cartridge.
This marvelously designed device allows users to reap the amazing benefits of their favorite extracts, wax concentrates, or oils.
Features
Cartridge oil viewing window
Variable voltage levels
Portable and easy to use
Long-lasting 650mAh battery
Includes a 510 threaded magnetic adapter
Width and height adjustability options
Designed with a hanging hole
Built to compatible with all types of oil atomizers
Specifications
Dimensions: 67 x 32.5 x 22mm
Battery Capacity: 650mAh
Voltage Range: 1.8V-4.2V
Connection: 510 Thread, Magnetic
Charging: Type C
Preheat Time: 10 Seconds
Color: Silver, Black, Red, Green, Blue
Package Includes
1 x Yocan UNI Twist Box Mod
1 x Magnetic Adapter
1 x Type C Charging Cable
1 x User Manual
How To Use Yocan Uni Twist 510 Thread Box Mod?
If you want to use the Yocan Box Mod, you have to screw the prefilled cartridge to your magnetic adapter. Once you are done screwing the cartridge, you will see the gap between them. It is necessary because it will allow airflow.
Drop your cartridge - magnetic adapter combo, and you will hear the sound of a nice magnetic connection. Adjust the height and width accordingly so that it does not rattle around or fall out.
Now, press the power and hold the button to use the device. Set up the temperature by using the twist temperature control feature to heat your favorite oil.
As the vaporizer begins producing vapors, put your lips on the cartridge's mouthpiece and inhale. That's it! Enjoy the smooth vaping experience until the e-liquid finishes.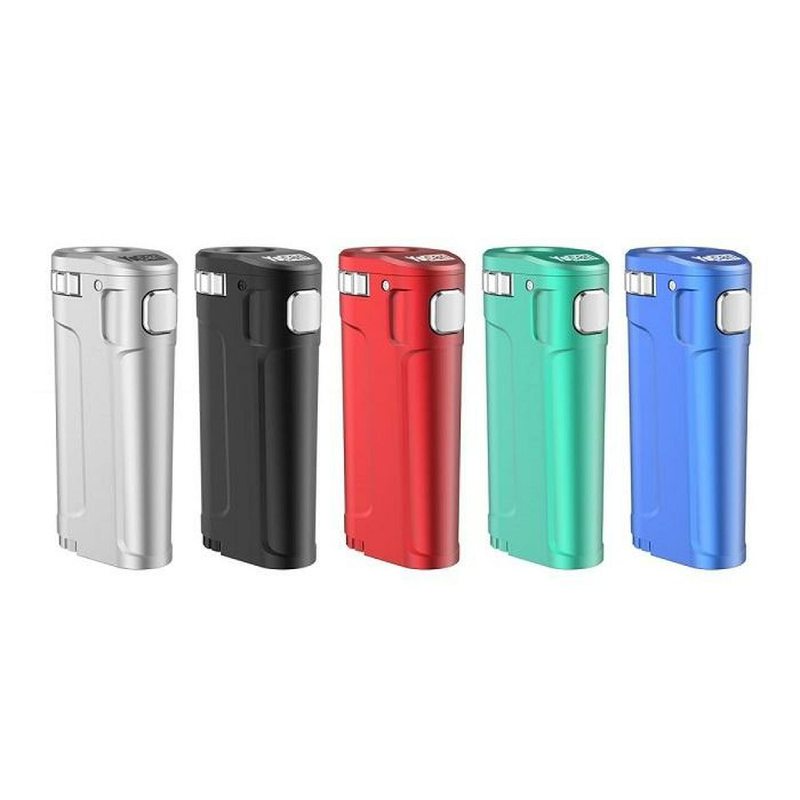 Customers who bought this product also bought:
Product added to wishlist
Product added to compare.

By entering Vape4Ever, you affirm that you are of legal smoking age 21+ and you agree to be Age Verified.