Yocan Falcon 6-in-1 Vaporizer For Wax & Dry Herb
There are not enough products in stock
Yocan Falcon 6-in-1 Vaporizer For Wax & Dry Herb Instructions
Overview
The thing about Yocan is that they are inventive, and they constantly change up the game. The product is neatly packaged and is designed to cover several aspects of vaping. The kit includes a falcon vaporizer with QTC oil and glass attachment, an XTAL tip, a metal mouthpiece, pancake coil, multifunctional holder, and type-c port. It also comes with a user's manual and cleaning brushes to upkeep the device.
Falcon vaporizer is compatible with dry herbs and wax concentrates, and you can use this product in six different ways. Moreover, this six-in-one vaporizer comes with three coils. Two coils, i.e., QTC and XTAL tip are for smoking concentrates. With these coils, you can smoke large amounts of concentrates and produce giant smoke clouds. The third coil, pancake coil, is explicitly designed for smoking dry weed strains.
What's more interesting? It comes with a holder that prevents your vaporizer from falling and keeps it safe. The holder also has a built-in magnetic jar for storage. Furthermore, this compact device comes with a dabbing tool to fulfill your dabbing needs. A 1000mAh long-lasting battery also powers it; thus, making this vaporizer ideal for those who are constantly traveling. Not to mention, its ten seconds preheat option prepares your materials beforehand. Plus, it has three voltage or temperature settings. 3.2 volts is the lowest, 3.7 volts is medium, and 4.2 volts is the highest.
These great multi-function vaporizers are available in various colors to suit your style. Yocan gives you five options to choose from.
Features of Yocan Falcon 6-in-1 Vaporizer For Wax & Dry Herb
Magnetic storage jar
A powerful battery (1000mAh)
Ideal for dry herb and concentrates
Six-in-one vaporizer
Preheat option
Three voltage levels
Offers three coils
It comes with a dabbing tool
Portable and compact
Fast charging
Specifications
Battery Capacity: 1000mAh
Net Weight: 85g
Use For: Wax, Concentrate and Dry Herbs
Preheat Time: 10 Seconds
Voltage Levels: 3.2V, 3.7V, 4.2V
Charging: Type C
Colors: Silver, Black, Blue, Red, Purple
Package Includes
1 x Falcon Device (with QTC coil and Glass Attachment)
1 x Pancake Coil
1 x XTAL Tip
1 x Metal Mouthpiece
1 x Picking Tool
1 x Mini Cleaning Brush
1 x Cleaning Brush
1 x Multifunctional Holder
1 x Type-C Charging Cable
1 x User Manual
How To Use Yocan Falcon 6-in-1 Vaporizer For Wax & Dry Herb
Its usage is pretty straightforward. Fill your coil (Pancake or QTC) with dry herb or concentrate and screw it on the bottom of the main body.
Also, fill your glass attachment with a little bit of water to make the wax hit a lot smoother. Once you are done, press five times to turn on the device. Press the button twice to use the preheat function. Set the temperature and puff away!
There are six ways in which you can use this device:
You can use a glass attachment with an XTAL tip to vape directly from the jar.
The second method is to use the XTAL tip without the glass attachment for portability. You can take your vaporizer anywhere you want without the need for extra tools.
The third method allows users to use a glass attachment with a QTC coil. It will help them to produce giant clouds of smoke.
Individuals can also use a QTC coil without the glass attachment for a traditional experience.
The fifth method enables users to use glass attachment with pancake coil. It is ideal for dry herbs and offers strong vapor production and better heating.
The last approach allows people to use pancake coil separately to have the best experience in vaping dry herbs.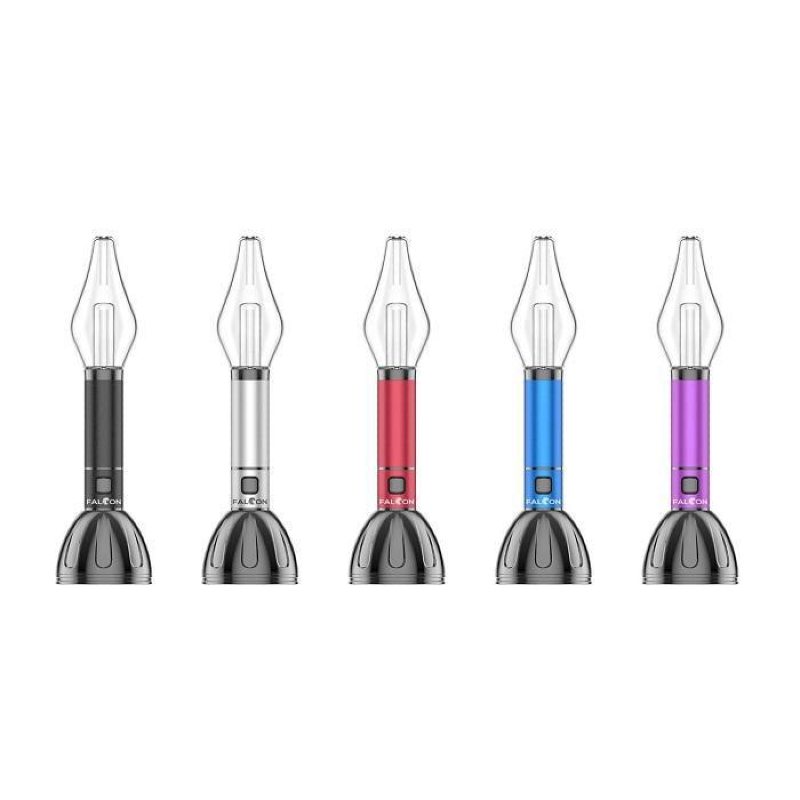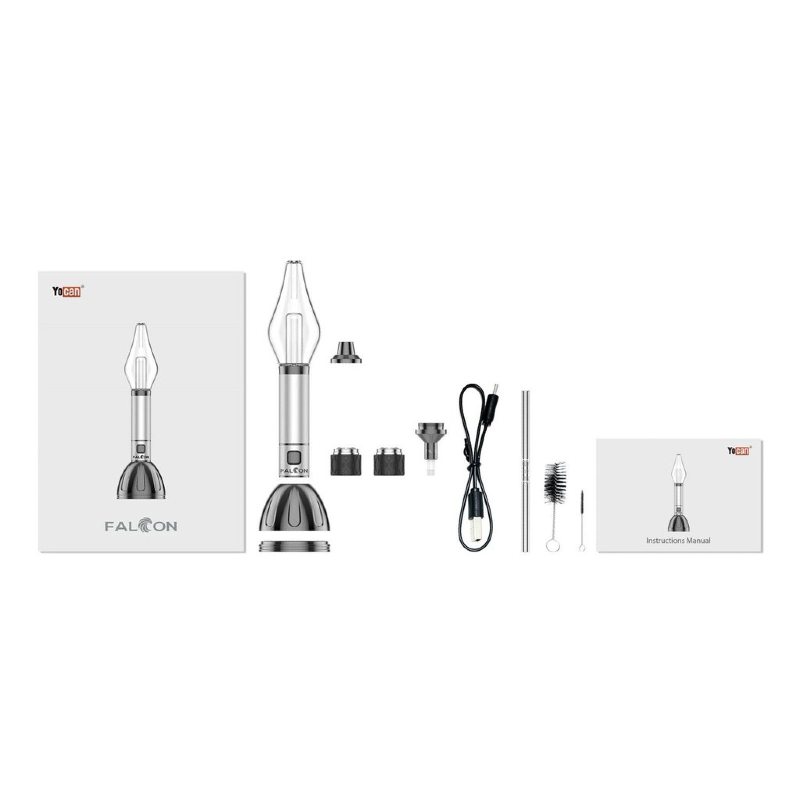 Customers who bought this product also bought:
Yocan UNI Box Mod 650mAh with multiple adjustments on height and diameter of the cartridge holder, voltage setting, tailors your vape device and experience.
Product added to wishlist
Product added to compare.

By entering Vape4Ever, you affirm that you are of legal smoking age 21+ and you agree to be Age Verified.