Cloudious9 Atomic9 Dry Herb Vaporizer
There are not enough products in stock
Cloudious9 Atomic9 Dry Herb Vaporizer with patented Dual Layer hybrid heating system and 6 temp settings, features magnetic mouthpiece with cooling chamber.
Cloudious9 Atomic9 Dry Herb Vaporizer Instructions
Overview
The Cloudious9 Atomic9 Dry Herb Vaporizer is a tiny and convenient vaporizer that uses convection heating technology. It stands out with its patent applied "Dual Layer" heating technology which is actually a combination of the vapor consistency specific for genuine convection heating and the energy and space efficiency precise for conduction heating.
With an anodized aluminum finish, the Atomics9 is durable and flawless. Coming with a pocket-sized design, it's a user-friendly herb vaporizer with the most economical hybrid heating quality.
This device has an adjustable temperature featured with 6 pre-set temperatures and a wide temperature range from 356°F to 428°F. Different temperatures provide different vapor clouds when it comes to density and flavor.
The Atomic9 includes a magnetic mouthpiece with a rapid vapor cooling chamber that shortens the airpath length and makes the inhaling more efficient. Also, this removable cooling chamber can cool down the vapor for a perfect temperature and produce ideal dense clouds.
Using this vaporizer is very easy. The retractable shovel for loading herbs makes things even more accessible.
The Cloudious9 Atomic9 Dry Herb Vaporizer features a 900mAh li-ion battery that enables you to enjoy several vaping sessions. After each full charging, you can enjoy 9 to 12 sessions.
The maintenance is very simple because the residue and cooling chambers can be easily detached for cleaning.
Features of Cloudious9 Atomic9 Dry Herb Vaporizer
Pocket-sized and anodized Aluminum body
A patent applied for "Dual Layer" hybrid heating system
Simple one-button UI (user interface)
Fast heat-up time of 30-45 seconds
Wide temperature range (6 temp settings from 356°F to 428°F)
Magnetic mouthpiece with detachable cooling chambers
Effective cooling chamber for clouds with perfect temperature
Easy to maintain with the removable chamber
Available in two different colors: black and gray
Specifications of Cloudious9 Atomic9 Dry Herb Vaporizer
Dimensions: 1.45" x 3.85" x 0.88"
Weight: 2.6 oz
Chamber Size: 0.39" Diameter x 0.71" Depth
Temperature Range: 356°F to 428°F
Heat-Up Time (To 356°F): 30 Seconds
Battery: Lithium-Ion Rechargeable 900mAh Battery
Fully Charging Time: 2 - 2.5 Hours
Sessions Per Charge: 9 - 12 Sessions
Color: Black, Gray
Package Includes
1 x Cloudious9 Atomic9 Vaporizer
1 x Charging Cable
1 x User Manual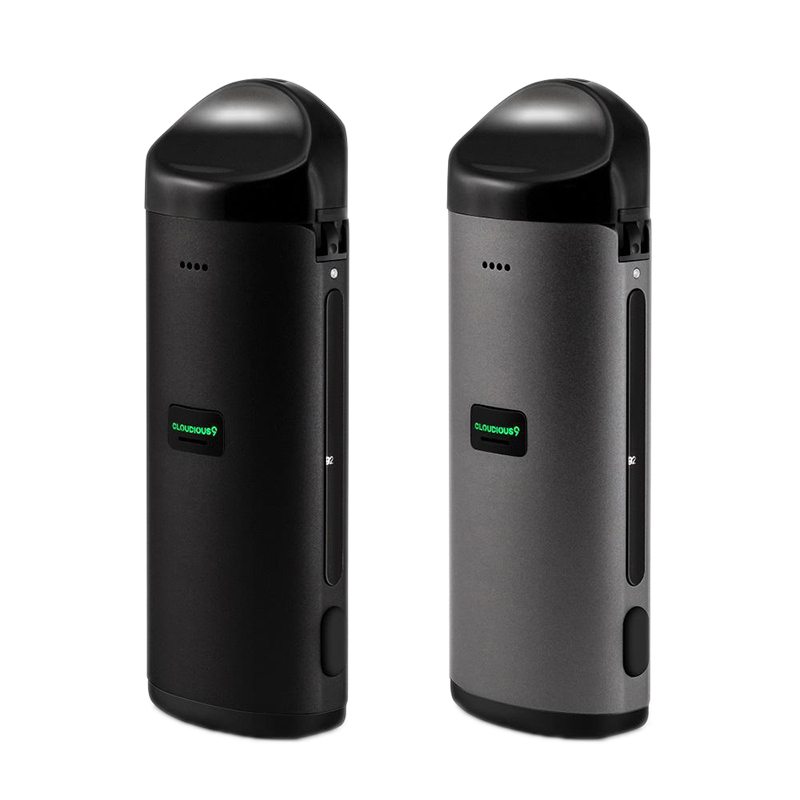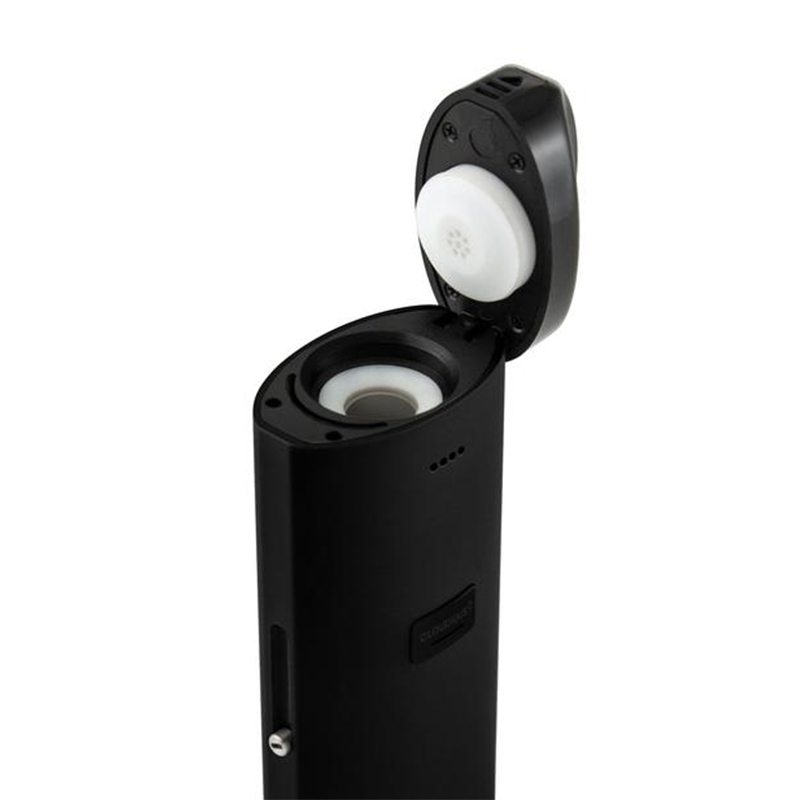 Customers who bought this product also bought:
VAPE4EVER
V4-10146-CE401K
eGO-T Vape Pen: 100% brand new and high quality. No tar and other cancer causing substances. No second-hand smoke, environmental protection. No cigarette smell stink up your clothes, house, or car. Huge vapor.
Product added to wishlist
Product added to compare.

By entering Vape4Ever, you affirm that you are of legal smoking age 21+ and you agree to be Age Verified.