Vision Spinner 510 Thread Battery New Version
Vision Spinner 510 Thread Battery New Version 1600mAh features LED display and variable voltages, compatible with eGo-USB charger and 510 thread vape tank.
Vision Spinner 510 Thread Battery New Version Instructions
Overview
The vision spinner is designed with a built-in chargeable 1600 mAh battery capacity. It also has a variable voltage that ranges from 3.3v to 4.8v and with almost similar diameter compared to the standard eGo-T. Likewise, there is a 100% guarantee that vision spinner is made just for users ultimate satisfaction with zero compromises in design.
Vision Spinner 510 Thread Battery is no doubt the best of its kind. It is a lightweight, sleek and portable thread battery that will allow the user to enjoy vaping anytime and anywhere without stress.
The device manufacturer sure made it a well-crafted object in its meticulously curated design. Here are some of its features, specifications, and how to use the Vision spinner battery.
Features of Vision Spinner 510 Thread Battery
510 clearomizer or vape tank
Compatible eGo-USB charger
Inbuilt rechargeable battery
Battery level display (Led screen)
Cut-off duration is about 8 seconds
Powerful battery capacity of 1600 mAh
Wide voltage ranges from 3.3V to 4.8V
Available in several colors
Specifications
Battery Capacity: 1600mAh
Dimensions: 16.5mm x 124.5mm
Voltage Levels: 3.3V, 3.8V, 4.3V, 4.8V
Color: Rainbow, Black, Stainless, Red, Blue, Purple
Connection:510 Thread
Package Includes
1 x Vision Spinner 2 Battery New Version
How to use
Turn on the vision spinner. You can achieve this by pressing the power button five times.
Attach Atomizer: make sure it is firmly attached.
Activate the vision spinner.
Wait a few seconds.
Commence vaping: the mouthpiece of the atomizer should be attached to your mouth while you hold on to the button.
(Note: The battery can be locked or unlocked, at will. Pressing the power button five times in quick succession unlocks the device.)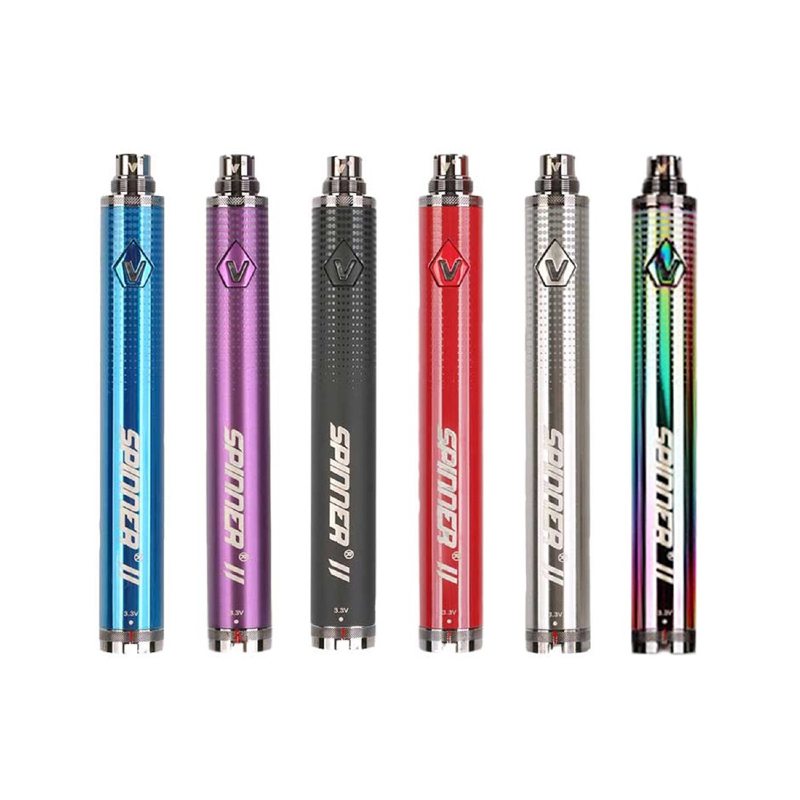 Customers who bought this product also bought:
Product added to wishlist
Product added to compare.

By entering Vape4Ever, you affirm that you are of legal smoking age 21+ and you agree to be Age Verified.