Yocan Cubex Wax Vaporizer
Yocan Cubex Wax Vaporizer comes with the latest TGT (Target Tech) Coil, which combines a ceramic donut with an XTAL Quartz Rod.
Yocan Cubex Wax Vaporizer Instructions
Overview
The newest release from the Yocan company is Yocan CubeX vaporizer, which is one of the newest products from the well-known Chinese vape manufacturer. Yocan CubeX Vape is a wax-concentration vaporizer that resembles modern nicotine-based vaporizers quite a bit. It combines some of the more classic Yocan elements with modern technology, making it a good choice for those who want to enjoy a comfortable but stimulating experience when consuming wax concentrates while they're out and about.
Yocan CubeX is equipped with a potent 1400mAh battery, just like the majority of high-end devices from Yocan. This much electricity can be used for a day or two, depending on how much is used. Additionally, the battery can be charged using a Type-C charger, which guarantees quicker charging than devices with the antiquated micro-USB charger.
The usage of three voltage settings, 3.0V, 3.6 V, and 4.2V, is another characteristic of Yocan's products. If you've been vaping for a while, you may have noticed that these three temperatures are ideal for vaporizing wax concentrates since they strike all the right notes in terms of producing tasty, smooth vapors as well as fragrant, strong clouds.
With an aluminum cover construction and a 4-sided cube form, Yocan CubeX has an entirely unique design and is both lightweight and robust. This enhances the device's attractiveness and quality appearance. Yocan Target Tech Coil (TGT), which combines the company's most recent quartz XTAL Coil introduction with a ceramic donut coil, is also brand-new. The TGT coil provides owners with an effective approach to vaporizing their wax concentrates while still offering exceptional vaporization. Yocan CubeX is a fantastic vape that would appeal to both novices and experts wishing to add a new vaporizer to their collection.
Those who have been vaping for some time may have noticed that these three temperatures are ideal for inhaling wax concentrates since they strike all the right notes in terms of producing tasty, smooth vapor as well as fragrant and strong clouds. Five colors are offered for the CubeX. With the most recent dual-use vaporizer, it can provide you with the hardest and smoothest hits.
Additionally, using the latest coil technology to vaporize your extracts is a useful option. Since there are no visible coils, there is essentially nowhere for the coil to build up. The wax concentrates placed on the TGT coil will be vaporized to the very last drop whether the temperature is turned up scorching and high or low and gradual.
When using the TGT Coil, which is currently available only with Yocan CubeX Vaporizer, you can anticipate an improvement in taste, vapor body, and potency.
Features of Yocan CubeX Wax Vaporizer
With New TGT Technology for the device
Combined quartz XTAL rod with the ceramic donut
Shut off automatically in 15-second for safety
10-second rapid and immediate heating
Magnetism with stable connections
Superior aluminum body with a glide-free metallic surface
Single-button control
Specifications
Dimensions: 22 x 22 x 114 mm
Battery Capacity: 1400mAh
Charging Port: Type-C Charger
Charging Current: 0.8A
Charging Voltage: 5V
TGT Coil Resistance: 0.4ohm-0.5ohm
Adjustable Voltage: 4.2V / 3.6V / 3.0V
Preheat: 10 Seconds
Color: Black, Violet, Green, Blue, White
Package Includes
1 x Yocan CubeX Wax Vaporizer
1 x Pre-installed TGT Coil
1 x Pick Tool
1 x Type-C Cable
1 x Instructions Manual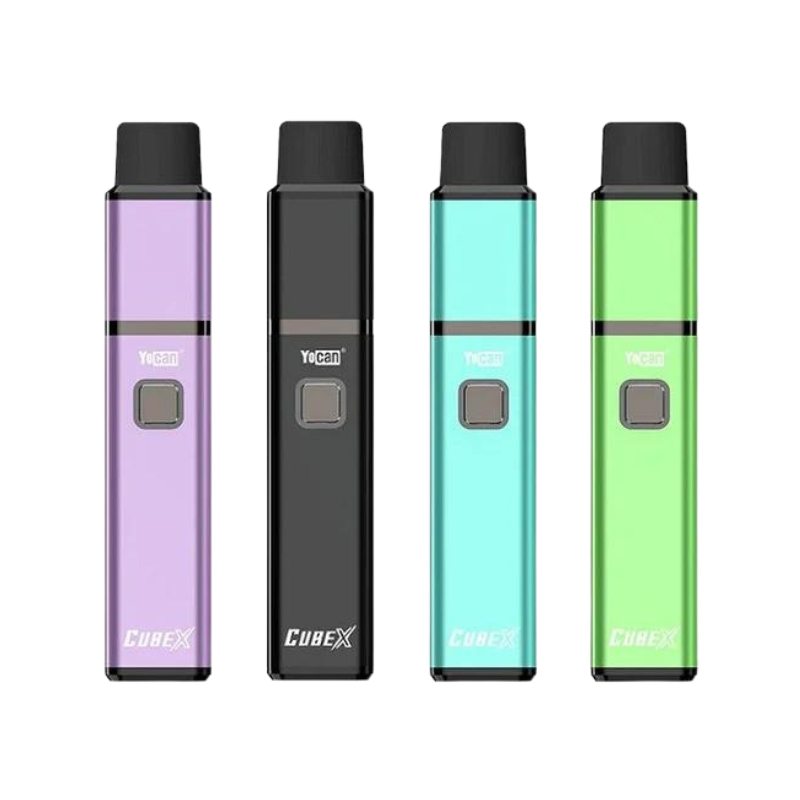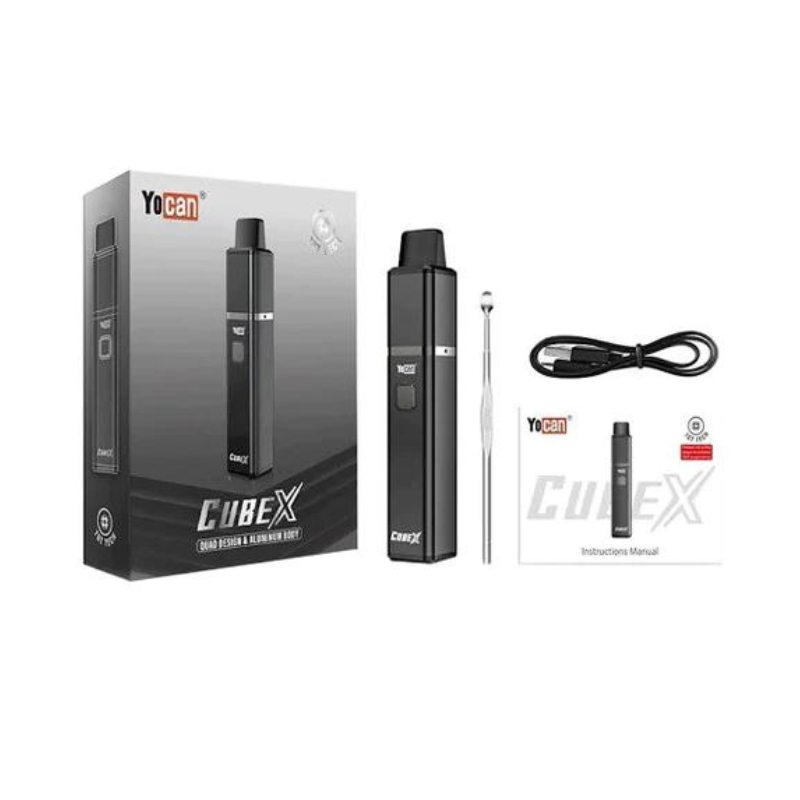 Customers who bought this product also bought:
Product added to wishlist
Product added to compare.

By entering Vape4Ever, you affirm that you are of legal smoking age 21+ and you agree to be Age Verified.