Honeystick 510 battery 500mAh Instructions
Overview
Honeystick 510 battery stands as one of the easiest replacement for the Honeystick vaporizer. The secondary battery allows you to quickly adjust voltage from 2.0 to 4.0 V and maximize the capacity of your prefilled 510 cartridge. Honey stick as balance their new 510 battery with a 500 mAh output. This battery capacity ensures that you can't get consistent power of every draw as well as adjust the overall voltage rating to conserve your battery over time.
This brand's product is one that is built with quality and for highly discreet draws. Unlike some other batteries on the market that will require you to completely disassemble the device and use a series of tools to remove compartments for replacement, Honeystick is different. The simple screw in function ensures that you can swap out the honey stick battery without the need of a skirt or color connector. When you decide that it's time to replace the battery in your device, you will simply need to slide in the new battery by twisting it into the device. Once the battery is locked flush, you can enjoy all of the benefits of having a brand-new battery on board your vaporizer.
The aerodynamic look of the Honeystick offers a solid choice to anyone that is interested in discreet vaping. Every Honeystick 510 battery also comes complete with a secondary USB charger for the honestyick. This can make ordering any battery advantageous if you have had your charger go missing or a problem with a broken charger as well.
If you are currently using the Honeystick Vaper and you find that your atomizer power is beginning to lack or your battery life has lowered consistently, consider purchasing it for ideal improvements to your vaporizor and the flavour quality from your vaporizer as well.
Features
Voltage adjustments
Honeystick vape compatable
Fast charging
Compatible with 510 vape cartridge
Comes with new charger
Magnetic lock
Screw in function for easy change
Specifications
Use For: Thick Oil
Battery Capacity: 500mAh
Thread Connection: 510 Thread
Battery Charge Type: Micro-USB
Voltage: 2.0V-4.0V
Color: Black, Blue, Red, Silver
Package includes
1 x Honeystick 510 battery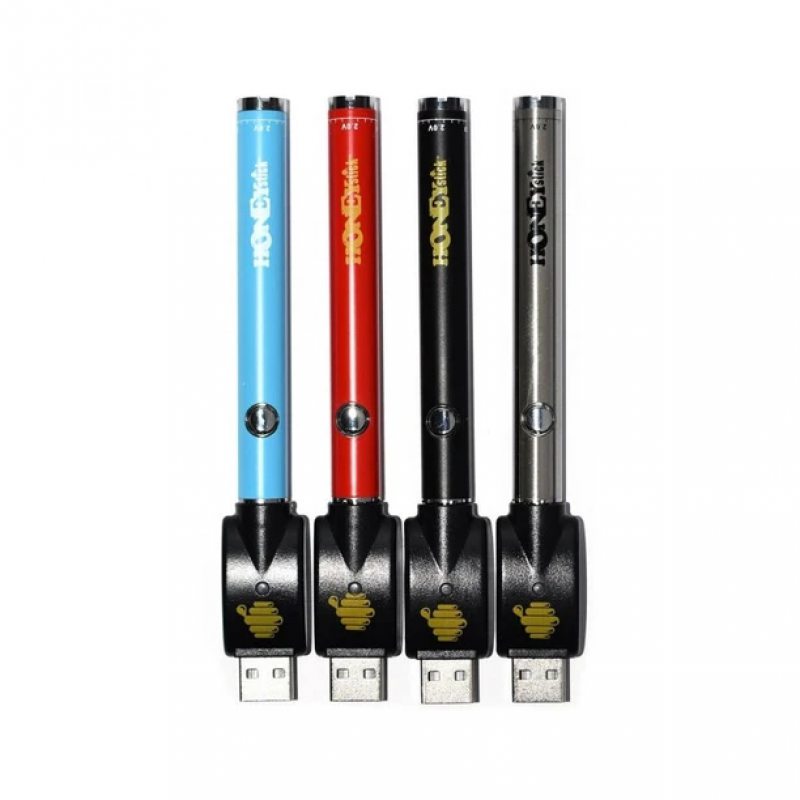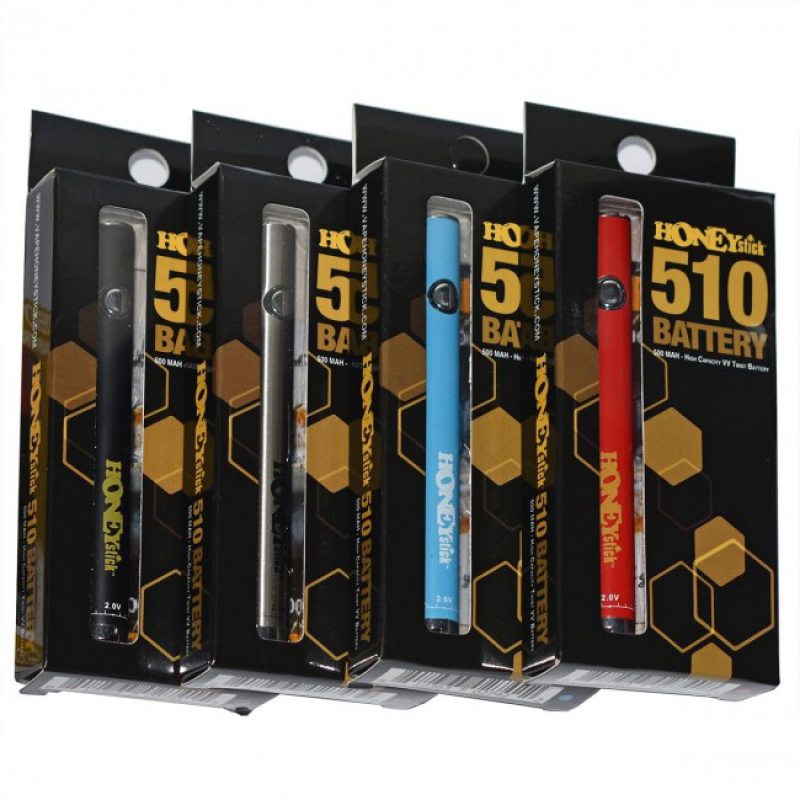 Customers who bought this product also bought:
Product added to wishlist
Product added to compare.

By entering Vape4Ever, you affirm that you are of legal smoking age 21+ and you agree to be Age Verified.