The portable Yocan LIT Wax Vaporizer with QDC coil and magnetic connection fits 510 thread cartridges. Voltages can be precisely controlled via the bottom dial.
Yocan LIT Wax Vaporizer Instructions
Overview
Yocan LIT is one of the innovative products of Yocan, the company that never stops to bring new and advanced products on the vaporizer market. Yocan LIT is a discreet and functional device that will meet all of your vaping needs. This vaporizer can be used with both thick oils and wax concentrates.
The Yocan Lit Twist Vaporizer will provide you with the purest vaping experience due to its QDC (Quartz Dual Coil) coil. The vapor will be smooth, pure, and flavorsome.
The package also contains an extra magnetic adapter as an additional option. This magnetic adapter can be securely placed on almost all 510 threaded oil atomizers whose diameter is between 9mm and 11.5mm.
If you want to prepare your selected materials before vaping, then you can easily do that with this device. Yocan LIT has a preheat option of 10 seconds at 1.8V that can be activated by rapidly clicking the power button two times. All of the three light (white, blue, and red) will be turned on one after another. If you want to deactivate this function, press the power button two times again.
At the bottom of the Yocan LIT vaporizer there is a dial built into the device's battery. This dial enables you to customize your vaping experience in accordance to your needs by choosing your ideal voltage from 1.8V to 4.2V. Simply twist the dial to set the voltage. The wide temperature range is perfect for both beginners and experienced vapers – simply find a setting that you are comfortable with or a setting that you can get used to without any difficulty.
The Yocan vaporizer has a battery level indicator which lets you know when to recharge the device. The white light indicates that the battery life is more than 70%, the blue light indicates that the battery life is between 30% and 70%, and the red light shows you that the battery life is less than 30%. The battery capacity of this device is 400mAh, which means that you can enjoy long vaping sessions in between charges.
The battery of the Yocan LIT can be charged via a USB cable. The USB charging makes it easy to use this vaporizer whenever and wherever you want.
This vaporizer has a compact and discreet design. Yocan LIT might be the smallest vaporizer available on the vaping market (its height is 97mm, the width at the widest point is 27mm, and the width at the bottom is 19mm). And it is available in six different colors: black, silver, rosy, blue, green, and red.
Features
QDC coil
USB charging
Discreet and compact
LED battery indicators
Dual purpose vaporizer
10-second preheat option
Variable voltage adjustment dial at the bottom
Extra magnetic adapter as an additional option
Compatible with 510 threaded cartridges
Specifications
400mAh battery
Dimensions: 19mm x 97mm x 27mm
Variable voltage from 1.8V to 4.2V
Six different colors available : black, silver, rosy, blue, green, and red
Package includes
1 x Yocan LIT Device
1 x Extra QDC Coil
1 x Extra Magnetic Adapter
1 x Pick Tool
1 x USB Cable for Charging
1 x User Manual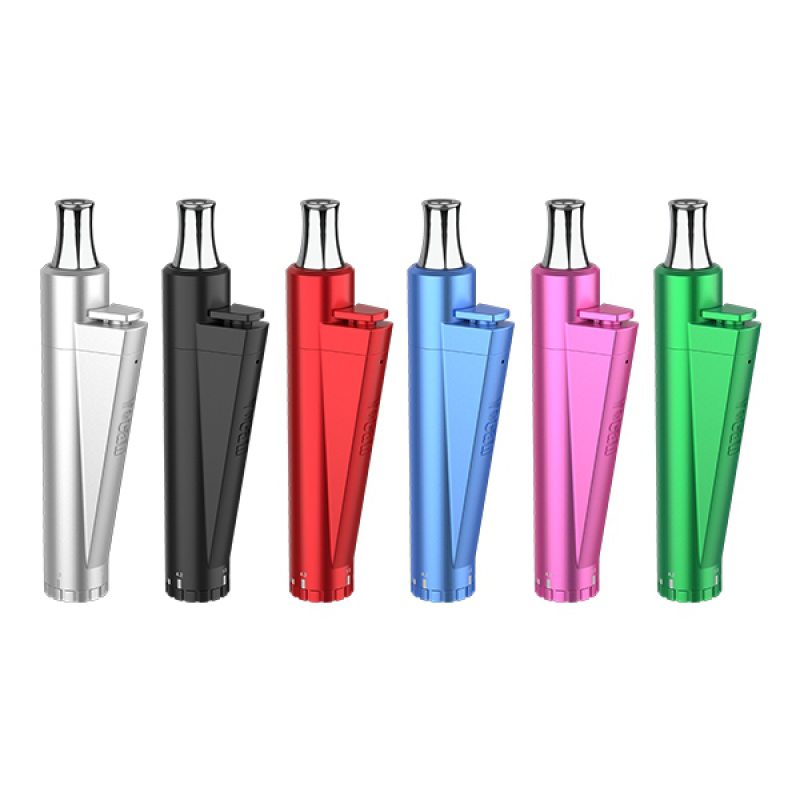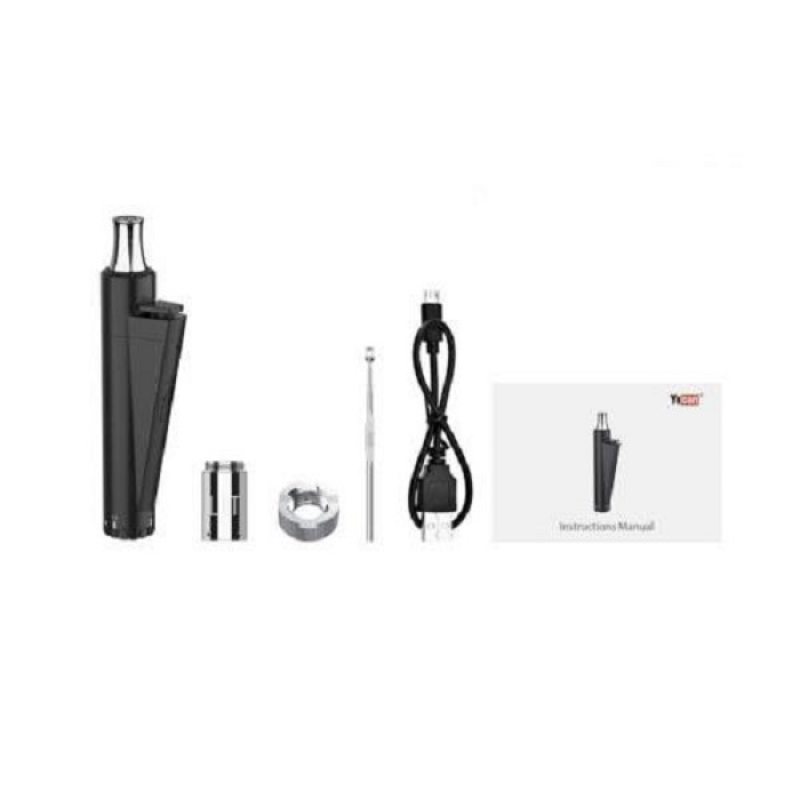 Customers who bought this product also bought:
Product added to wishlist
Product added to compare.

By entering Vape4Ever, you affirm that you are of legal smoking age 21+ and you agree to be Age Verified.