Arizer Air Vaporizer For Dry Herb
There are not enough products in stock
Arizer Air Vaporizer For Dry Herb is the product of brand Arizer, it's one of the best vapor products with the option of Black kit:1pcs, etc.
Arizer Air Vaporizer For Dry Herb Instructions
Overview
When Arizer produce the error vaporizer it was with the goal in mind of improving its features for portability and offering advanced features for deeper customization. The goal of this unit was to build a portable product that would perform similarly to their solo line but with a design that was more compact and discrete than ever before. The air edition is equipped with an extremely high quality heating element that can be designed for powerful portability. The rechargeable lithium batteries as well as the pocket friendly configuration ensure that this is a device that could be perfect for someone that wants to vape on the go. With more surprising about the product is that it provides a level of performance that is very similar to that of a desktop level device. With the difference that you can tell and a top-quality vapor that will enhance any material that you put into it, this is a product which can greatly outclass the competition in its size range.
The hybrid heating through conduction and convection heating provide some of the smoothest vapor on the market through this device. If you truly want to experience the best in your favourite strains, this is a device that will have you pulling out the finest flavour profiles and the best performance from a vaporizer device on the go.
The Arizer Air heats up in an extremely impressive 1 to 2 min. and the quality of the vapor that it produces in this time is extremely high as well. The majority of the system relies on a convection source and this means that the device can heat up super quickly and make sure that material inside will not be combusted. The double combo of the heating source ensures that herbs maintain their flavour profile and at the device will heat up faster than most other handheld vaporizers in the same pricepoint.
As well as the introduction to hybrid heating, the advanced temperature control system on this device features an impressive five settings. This will help you to change up your flavour settings based off of the quality of the material inside and the nature of the dry herbs that you may be using. The color-coded LED light will change based on the heating value and you can quickly adjust settings as required.
The removable battery in the Air vaporizer is another revolutionary choice. You can change out the lithium-ion batteries quickly and make sure that they can maintain an excellent charge rate for using your device in the future.
The highly compact design is just 29 mm in is full diameter and this means that the Air remains one of the best travel friendly vapes that you can consider for your arsenal. If you value excellence in flavour quality and an extremely compact format, this could be the vaporizer for you.
Features
Perfect for any blend
Pass through charging
Simple to clean
5 temp presets
Ceramic heating
Specifications
Use For: Dry Herb
Temperature Settings: 180°F - 410°F, 5 Temp Control Setting
Light Indication:
180°C / 356°F - Blue light
190°C / 374°F - White light
200°C / 392°F - Green light
205°C / 401°F - Orange light
210°C / 410°F - Red light
Heat Up Time: 2mins
Heating Technique: Conduction
Package includes
1 x Arizer Air Battery
1 x 70mm Glass Aroma Dish
1 x Belt-Clip Carry Case
1 x Clear Protective Silicone Skin
1 x SS Stirring Tool
1 x Power adapter
2 x Glass Diffuser Stems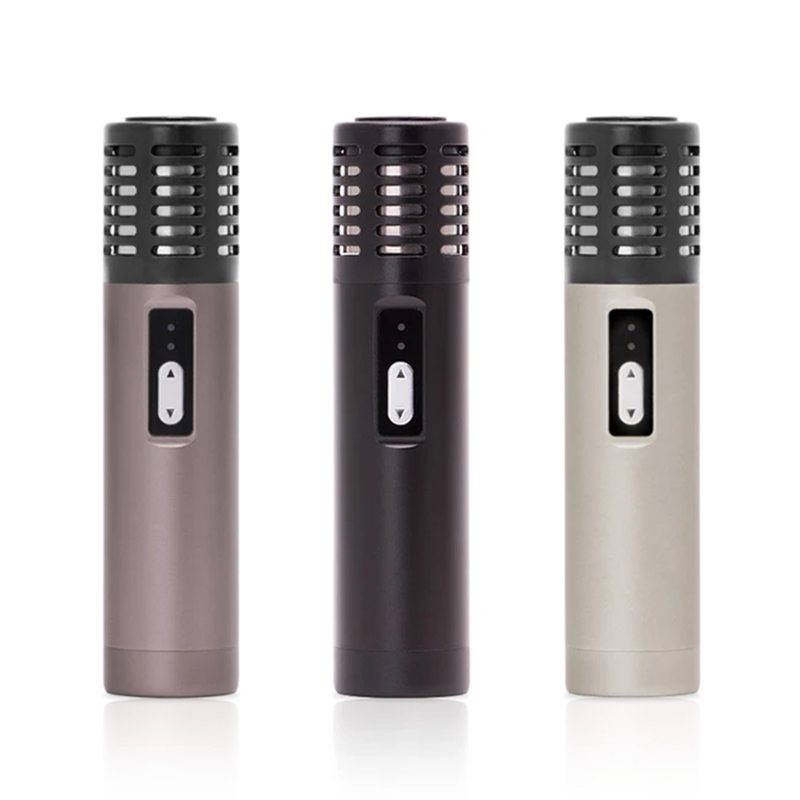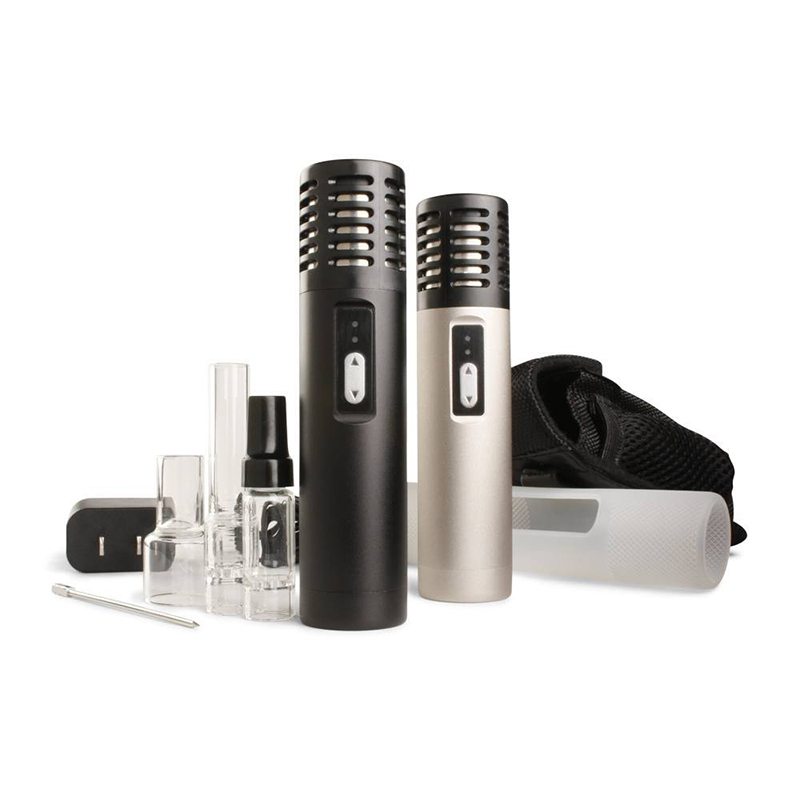 Product added to wishlist
Product added to compare.

By entering Vape4Ever, you affirm that you are of legal smoking age 21+ and you agree to be Age Verified.